Last Updated on
One thing that can really help us feel like we have everything together has the ability to wear crisp ironed clothing. Whether that is for an important meeting or to go on a quick errand, there are always benefits to looking presentable. However, ironing is not always a chore people love to do.
That is why we really appreciate various home appliances that help to make all of our lives easier. A garment steamer is one of them.
Like so many other people, we got our start with home flat irons. Gradually, however, it became inefficient having to set it up and then take it down constantly. Then we found garment steams, and since that time there have been no returning to flat irons.
Table of Contents
Steam Iron vs Garment Steamer
Top Garment Steamer Brands in Singapore
Conclusion
FAQs
Quick Comparison Table
(scroll right for more)
The following are our top options for Singapore's best garment steamers:
1. PHILIPS STH3000/26
Compact Steamer
The Philips STH3000/26 compact steamer is the perfect solution for busy people who don't have time for ironing. It's ready to use in just 30 seconds, and features a continuous steam rate of up to 20g/min. The detachable water tank holds up to 100ml for easy refill, and the steamer can be used without an ironing board. So save time and hassle with the Philips STH3000/26 compact steamer!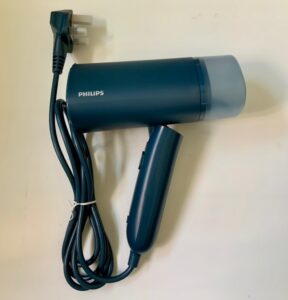 Pros:
Easy to refill
Ready to use within 30 seconds
Detachable water tank
Cons:
Needs to refill more often
2. Tefal Pro Style Care IT8460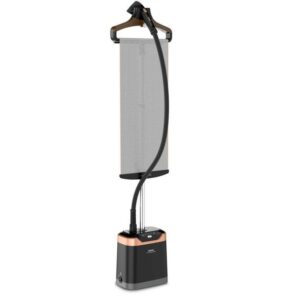 Fast Heating
The Tefal Pro Style Care IT8460 is a versatile and easy to use steamer that is perfect for any household. With its exclusive press and steam technology, the Tefal Pro Style Care IT8460 produces effortless results every time. There are five steam output settings to choose from, allowing you to customize the steaming experience to your specific needs. The machine also features a fast heat-up time of just 45 seconds and an extra-large delta head for precision results.
Pros:
5 steam output settings
Extra Large high precision delta head
4 steam levels, safe for all fabrics
Cons:
3. Xiaomi Zajia GT-301W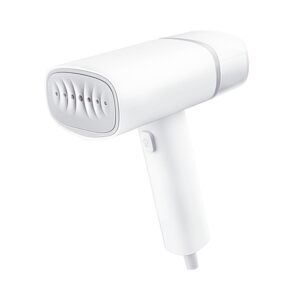 Three-Layer Security Protection
This is among the most portable garment steamers that we have ever used. Judging from its looks it can be easy to doubt this. As usual, Xiaomi provides loads of features to make people's lives easier and more convenient. For such a very small package, it guarantees you a smart steam and heating release technology. You can purchase this Xiaomi model of garment steamer right here.
Pros:
Smart Steam Heating
Secondary Heating Panel
High-pressure and high-temperature steam
Cons:
4. PowerPac PPIN617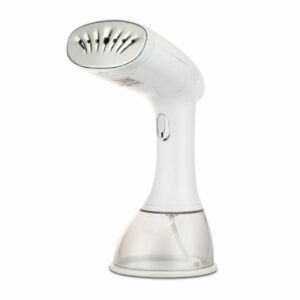 Automatic Continuous Steam
The PowerPac PPIN617 is a high-powered steam iron that can make short work of even the most stubborn wrinkles. With a fast start-up time of just 38 seconds and a continuous steam rate of up to 25g/min, it can quickly de-wrinkle even delicate fabrics like curtains, drapes, and upholstery. The automatic steam feature makes it easy to use, and the 15-minute run time means you can finish your entire wardrobe in one go!
Pros:
3 steam setting
Detachable water tank for easier filling
Suitable on delicate fabrics
Cons:
5. Philips Steam&Go GC362/86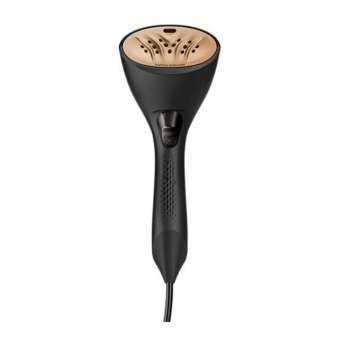 Best ergonomic design
Its portability is one of the very best things about having a garment steamer to use. In terms of ergonomic steamers and irons, Philips is the absolute king. If you have thicker fabrics such as suits and jeans to deal with, the steamer also has a brush accessory that comes with to make the de-wrinkling process easier. This steamer can be purchased here for the best price.
Pros:
Continuous steam
Smartflow Heated Plate to provide even steam distribution
Horizontal and vertical steaming
Cons:
6. Cornell CGS-EL238H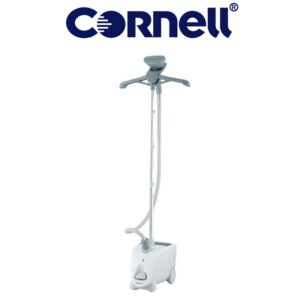 Big Steam Output
The Cornell Garment Steamer CGS-EL238H is the perfect choice for anyone looking for a quick and easy way to eliminate creases from their clothes. With an adjustable hanger and a 2.3 liter tank, this steamer will have your clothes looking brand new in no time.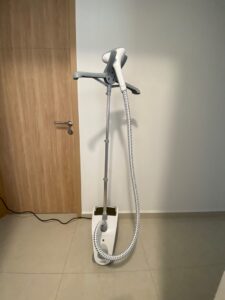 Pros:
Big steam output 25-30gm/min
Foldable hanger for space saving
All in one build
Cons:
7. Tefal IT3440 Prostyle
Best Premium Choice
Whether it is a bulky suit or chiffon blouse, you can rely on the Tefal to provide its best work. The steam output can also be adjusted, so it works best for you. The larger capacity water tank means you can expect to use the garment steamer continuously for as long as 40 minutes. Purchase the top Tefal products right here.
Pros:
Big meal steamer head for additional coverage
Easy to refill the water tank
Heats up within 45 seconds
Cons:
8. Aerogaz AZ-206GS
Best for regular use
This model makes a great staple for the home from Aerogaz. It is very easy to store and can work very quickly to remove wrinkles from all kinds of fabric. It can even get rid of thread and lint that have a tendency to stick to clothes after they have been stored for several days. It has a one-litre capacity water tank that allows you to use this steamer for about 40 minutes continuously. You can find Aerogaz products online for sale here.
Pros:
Auto-off and overheat protection in the event the water tank is empty
Comes with a fabric brush
Heats up within 45 seconds
Cons:
9. Philips ComfortTouch Plus GC552/46
Extra-long StyleBoard
The Philips GC552/46 ComfortTouch Plus Garment Steamer is the perfect solution for quickly removing wrinkles and refreshing fabrics. With powerful continuous steam and an extra-long StyleBoard, clothes will be wrinkle free from top to bottom in no time. The quick crease removal and fabric brush make it easy to get great results on even thick garments.
Pros:
Refillable water tank
Comes with an adjustable pole
Faster steaming, larger steam plate
Cons:
10. Haier GW2502B
Lightweight
Haier's GW2502B iron is the perfect tool for a quick and easy ironing experience. With its three-dimensional design and comfortable grip, it's easy to use and provides a consistent temperature, making sure your clothes are well-protected from high temperatures. With its nano soft plastic and seven hole design, it's also great for protecting delicate fabrics.
Pros:
One click lock
High pressure steam
Compact and light weight
Cons:
Steam Iron vs Garment Steamer
When we made the decision to stop using a flat iron, these were our two top picks. So we weighed the pros and cons of both of them. Compared to the regular flat iron, the steam iron is definitely much safer. It provides clothes with the same crispness and offers an outfit with great creases. It is also much lighter and easier to use.
However, it basically has the same setup process to the flat iron. It needs a bigger space and an ironing board, which we don't have currently. However, it does reduce wrinkles quickly and has an easy setup. Clothing can be steamed while hung up, so less space is required. The only disadvantage that it has is it will be more difficult to create a crease when just a garment steamer is used.
Top Garment Steamer Brands in Singapore
Philips
Philips is a company that not only manufactures clothes steamers, but also produces appliances for consumers. They are among the best-known companies in garment care and have one of largest irons producers worldwide!
Xiaomi
Xiaomi is continuing to diversify its product range with the introduction of smart home appliances. This marks another attempt by them in an already expanding market, which could be good news for customers who are looking forward towards future innovations from this innovative company!
Conclusion
Garment steamers are a great way to get rid of wrinkles and they have many benefits over traditional flat irons. For one, you don't need to set up a garment steamer like you do with a flat iron. You just need an outlet, which means you can take it with you wherever you go. Additionally, garment steamers don't damage fabrics the way that hot irons can. If you have any delicate fabrics in your wardrobe, using a garment steamer is the best way to avoid ruining them. Finally, garment steamers are much faster than flat irons. A few minutes with a garment steamer and all of your wrinkles will disappear- no more fighting with stubborn fabric!
FAQs
What are the top garment steamer brands in Singapore? 🇸🇬
Among the top brands of garment steamers in Singapore are Philips, Xiaomi, Tefal, and Aerogaz.
What is the difference between steam iron and garment steamer? 👍
Steam iron is better used to achieves crisp clothes, especially those with creases. On the other a garment steam is the is used to eliminate wrinkles quickly. Steam iron requires more space than a garment steamer. The latter allows you to steam clothes vertically.
What should I look for in a garment steamer? 🧐
Some of the important features of a garment steamer are: fast heating, large water capacity for longer use, different steam settings, as well as overheat protection.
How much are garment steamers in Singapore?💵
Depending on the brand and the number of features, a garment steamer in Singapore can cost 60-100 SGD.
This post was brought to you by Kimz House.
Disclaimer: The opinion is solely based on our testing or intensive research with customer feedback around the most popular shopping platform such as Shopee and Lazada. The products/services shown here are available and valid upon the publication date. It may change from time to time. Please email us at [email protected] if there is any discrepancy.