Last Updated on
One thing that can really help us feel like we have everything together has the ability to wear crisp ironed clothing. Whether that is for an important meeting or to go on a quick errand, there are always benefits to looking presentable. However, ironing is not always a chore people love to do.
That is why we really appreciate various home appliances that help to make all of our lives easier. A garment steamer is one of them.
Like so many other people, we got our start with home flat irons. Gradually, however, it became inefficient having to set it up and then take it down constantly. Then we found garment steams, and since that time there have been no returning to flat irons.
The following are our top options for Singapore's best garment steamers:
1. Philips GC514 EasyTouch Plus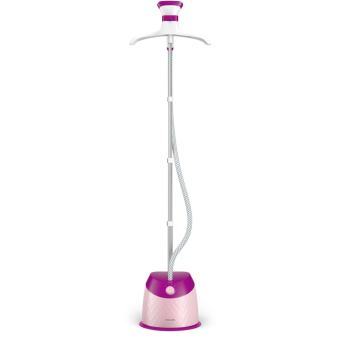 Best steam plate
Enjoy all of the various settings that this garment steamer provides. It is ideal for all kinds of ironing needs and fabric.
Why buy this:
Refillable water tank
Has an adjustable pole
Faster steamer, large steam plate
This garment steam has its very own space saver hanger as well. Be sure to catch this model online right here.
2. Harumi HGS 128 Garment Steamer – Clothes Steamer Sanitizer
Best budget-friendly steamer
Are you searching for a more affordable steamer? We strongly the Harumi steamer for its outstanding steam release. Also, it has a durable package so that you get your money's worth.
Why buy this:
Auto-off after the water tank is emptied
Double layered steam pipe
May also be used for non-cloth products like sofas and toys
It also works as a sanitizing tool that can be used in the rest of the home. Purchase this steamer here so you can enjoy promo prices and free shipping.
3. Xiaomi Zajia Handheld Mini Clothing Iron Steam Iron Garment Steamer
Best handheld option
This is among the most portable garment steamers that we have ever used. Judging from its looks it can be easy to doubt this. As usual, Xiaomi provides loads of features to make people's lives easier and more convenient.
Why buy this:
Smart Steam Heating
Secondary Heating Panel
High-pressure and high-temperature steam
For such a very small package, it guarantees you a smart steam and heating release technology. You can purchase this Xiaomi model of garment steamer right here.
4. Xiaomi Deerma Foldable Steam Iron Garment Steamer
Perfect travel companion
If you have a tendency to do a lot of travelling around for your job, then the Xiaomi Foldable Steam Iron can be very useful. It is stackable and offers a powerful steam release as well.
Why buy this:
Foldable Steam Ironing
Secondary pressurized high pressurized iron hat removes clothing wrinkles effectively
Aluminum Alloy Plate
Step out to do your errands and attend your meetings in crisp clothes, without needing to pay for a hotel's expensive ironing fees. Purchase the Xiaomi Garment Steamer right here.
5. Philips Steam&Go GC362/86 Handheld Garment Steamer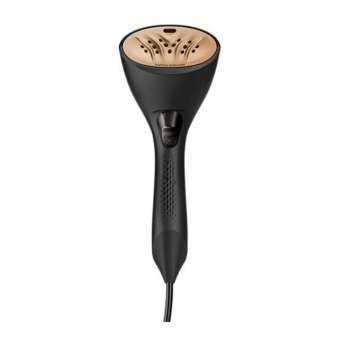 Best ergonomic design
Its portability is one of the very best things about having a garment steamer to use. In terms of ergonomic steamers and irons, Philips is the absolute king.
Why buy this:
Continuous steam
Smartflow Heated Plate to provide even steam distribution
Horizontal and vertical steaming
If you have thicker fabrics such as suits and jeans to deal with, the steamer also has a brush accessory that comes with to make the de-wrinkling process easier. This steamer can be purchased here for the best price.
6. RC-Global Garment Steamer
Best for large, complicated clothes
One of the best things about this garment steamer is its versatility. It is ideal to use for bigger pieces of clothing, along with formal dresses and other intricate designs.
Why buy this:
Fast reheat time
90 degree Celsius stable temperature
Removes mites and creases at the same time
The long-reaching, stretchable shaft also makes it very easy and convenient to use. You don't have to set up each time. Find the best price online right here.
7. Tefal IT3440 Prostyle Silver Garment Steamer
Best premium choice:
Whether it is a bulky suit or chiffon blouse, you can rely on the Tefal to provide its best work. The steam output can also be adjusted, so it works best for you.
Why buy this:
Big meal steamer head for additional coverage
Easy to refill the water tank
Heats up within 45 seconds
The larger capacity water tank means you can expect to use the garment steamer continuously for as long as 40 minutes. Purchase the top Tefal products right here.
8. Aerogaz AZ-206GS 1450-Watt Garment Steamer
Best for regular use
This model makes a great staple for the home from Aerogaz. It is very easy to store and can work very quickly to remove wrinkles from all kinds of fabric. It can even get rid of thread and lint that have a tendency to stick to clothes after they have been stored for several days.
Why buy this:
Auto-off and overheat protection in the event the water tank is empty
Comes with a fabric brush
Heats up within 45 seconds
It has a one-litre capacity water tank that allows you to use this steamer for about 40 minutes continuously. You can find Aerogaz products online for sale here.
9. Philips ComfortTouch Plus GC552/46 Garment Steamer
Best lightweight design
Enjoy this garment steamer's various settings, which make it ideal for all kinds of ironing needs and kinds of fabric.
Why buy this:
Refillable water tank
Comes with an adjustable pole
Faster steaming, larger steam plate
Ths garment steams with a space-saver hanger of its own. Be sure to find it online for sale right here.
10. Aerogaz AZ 208GS Garment Steamer
Great crisp results
This is definitely a home staple for us. It is very easy to work and also works quickly to remove wrinkles from all different types of fabric. It can even get rid of thread and lint that has a tendency to stick to clothes after they have been stored for a few days.
Why buy this:
Auto-off and overheat protection in the event of an empty water tank
Comes with a fabric brush
Heats up within 45 seconds
It has a more than one-litre capacity water tank that allows you to use this steamer continuously for 40 minutes. You can purchase Aerogaz products right here online.
Steam Iron vs Garment Steamer
When we made the decision to stop using a flat iron, these were our two top picks. So we weighed the pros and cons of both of them. Compared to the regular flat iron, the steam iron is definitely much safer. It provides clothes with the same crispness and offers an outfit with great creases. It is also much lighter and easier to use.
However, it basically has the same setup process to the flat iron. It needs a bigger space and an ironing board, which we don't have currently. However, it does reduce wrinkles quickly and has an easy setup. Clothing can be steamed while hung up, so less space is required. The only disadvantage that it has is it will be more difficult to create a crease when just a garment steamer is used.
Check out our following top choices from our best garment steamers list for Singapore:
FAQs
What are the top garment steamer brands in Singapore? 🇸🇬
Among the top brands of garment steamers in Singapore are Philips, Xiaomi, Tefal, and Aerogaz.
What is the difference between steam iron and garment steamer? 👍
Steam iron is better used to achieves crisp clothes, especially those with creases. On the other a garment steam is the is used to eliminate wrinkles quickly. Steam iron requires more space than a garment steamer. The latter allows you to steam clothes vertically.
What should I look for in a garment steamer? 🧐
Some of the important features of a garment steamer are: fast heating, large water capacity for longer use, different steam settings, as well as overheat protection.
How much are garment steamers in Singapore?💵
Depending on the brand and the number of features, a garment steamer in Singapore can cost 60-100 SGD.
This post was brought to you by Kimz House.
Disclaimer: The opinion is solely based on our testing or intensive research with customer feedback around the most popular shopping platform such as Shopee and Lazada. The products/services shown here are available and valid upon the publication date. It may change from time to time. Please email us at [email protected] if there is any discrepancy.