Last Updated on
The baking trend has certainly hit many kitchens in the past year, with more of us finally having more time in our hands to explore new hobbies. While some are taking up new hobbies, others are finding that there is a lot of time to be spent in the kitchen again.
To make this pastime more interesting, many of us have set our eyes on new equipment and tools. On top of this list is a reliable stand mixer. However, this is not an easy purchase to make especially if you are just starting out with your baking journey. Stand mixers are not the cheapest on the list of baking essentials but we listed these 6 top reasons why it's worth the splurge.
1) Ease of Use
There are many different varieties when it comes to the stand mixer. You will find a variety of things you can do with them, all from cream cakes to meatloaves—they have been known to handle almost anything. The best part is that it doesn't matter if you're left-handed or right-handed. You will experience the same convenience, nonetheless.
2) Accessories inclusion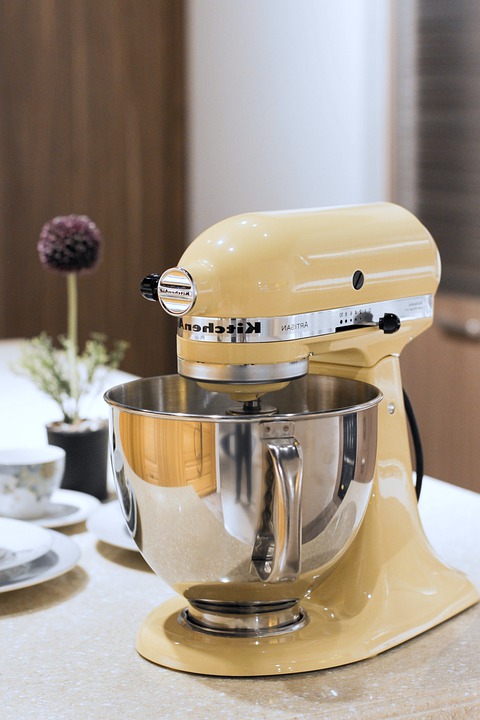 If you are a beginner, you will definitely appreciate that there aren't any attachments required. You don't need to find space in your kitchen for these additional items and this is one appliance that will save storage space. When you buy a stand mixer, it's not just the appliance you are buying but all other accessories that will make baking for efficient and fun. So, a good heads up in your stand mixer shopping – look for the brands to models that offer the best accessory freebie.
3) Versatility
Another great thing about the stand mixers is they allow you to save a lot of time when you're preparing meals. If you were going by hand, then it would surely take more time and effort to have that same consistency on your batter or dough. The tools ensure that you can be creative with your ingredients and still achieve the desired consistency of your mixture. It's not just dough you can make with stand mixers, though. You can experiment and play around with new recipes to find out what works best for your meal. It can also be your buddy in creating frostings or icing for your cake projects. You can even easily whip a merengue with your stand mixer!
4) Less Messy
Quite literally, a stand mixer will guarantee that you get a lot less mess on your hands. But, other than this the entire baking preparation will really be less messy when you finally have your stand mixer. Thanks to all its attachments and its efficiency, you can avoid the messes that will be caused by manual whipping and adding ingredients. When you are using hand mixers, there is definitely more risk for spills and splashes of the mixture, but with stand mixers, this issue is completely avoided.
5) Versatility + Efficiency = Time Saved
The great thing about having a stand mixer is getting things done faster. You will appreciate this feature better once you start preparing or even selling batches of baked goods. But, aside from preparing food faster, it can also help you save more time when cleaning up the mess. You won't have to worry about getting your hands dirty because all of the tools and accessories are included with stand mixer.
Although stand mixers have been around for decades, they are ever-evolving and gaining new fans every day. If you haven't bought one yet or don't know which model would work best in your kitchen, let us help you find the perfect match with our handy guide on how to choose a mixer. You won't regret investing in this classic appliance – we promise! Which features do you find most useful?