Last Updated on
A good quality refrigerator is one of the best investments for your home. While this appliance may not be the most affordable one to buy, the flexible payment terms of shops, both physical and online, have made it easier for most people to own their dream refrigerators.
Table of Contents
Top Refrigerator Brands in Philippines
Fridge Buying Guide in the Philippines
Common types of Refrigerators to Choose From
Conclusion
FAQs
Quick Comparison Table
(scroll right for more)
What better time to buy or upgrade to a new refrigerator than this Holiday Season?
Check out this list of the 12 Best Refrigerator Philippines today to make sure you get the most out of your money for your new refrigerator.
1. Electrolux ETB2802H-H
Instant Cooling
Electrolux has been a staple name when it comes to kitchen appliances and makes some of the best refrigerator in Philippines. It is no surprise too that it tops the list of this year's best refrigerator in the country. The elegant high-gloss black exterior is one of the most sought after features of this refrigerator. It's perfect for those who want their kitchen to be as sleek and modern as possible. The ETB2802H-H refrigerator from Electrolux is a compact model that has a 360 Cooling system that keeps your food cool and fresh. It also features TasteGuard technology that eliminates 99.8% of bacteria, which could lead to food spoilage.
Pros
360 Cooling for consistent temperature
TasteGuard technology eliminates 99.8% bacteria
Flexible door bin
Cons
2. Haier HR-IV188SBPS
Energy Saving
Haier is a great brand for those who want quality appliances but don't want to break the bank. They are a trusted and reliable brand that will never disappoint, making it one of the best refrigerator Philippines options. The Haier HR-IV188SBPS is a compact two door refrigerator with a unique design that blends in with your kitchen. This fridge will keep your food cool while giving you all the important features of a high-end fridge. It has an inverter compressor which helps it to cool fast, an energy efficient design, and it's also a Smart Beauty series fridge which ensures the optimal function of the refrigerator without consuming too much energy.
Pros:
Fast Cooling
Compact Design
Smart Beauty Series
Cons:
3. Sharp SJVL70BPSL
Spacious Freezer
This Sharp SJVL70BPSL Direct Cooling Inverter has a durable wire shelf that can hold up to 50kg. It's slim design means it will take up minimal counter space, and the bar handle makes it easy to transport. Best of all, this fridge is manual defrosting so you don't have to worry about any pesky frost build-up.
Pros:
Direct Cooling Inverter
Spacious Freezer
Durable Wire Shelves up to 50kg
Cons:
Not ideal for large capacities
4. Panasonic NR-BV320XSPH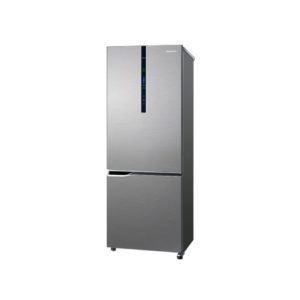 Fast Soft Freezing
Looking for a fridge that freezing food perfectly? Look no further than the Panasonic NR-BV320XSPH Refrigerator. This fridge uses Prime Fresh to freeze meat and fish lightly at around -3°C. This way, your food will stay fresh for up to 7 days without the need to defrost it. Not to mention, the silver ions in the fridge deactivate 99.9% of bacterial growth on the Ag filter. This helps to keep your fridge odor-free. Plus, with four different ECONAVI sensors, this fridge can monitor your daily usage and adjust its performance accordingly.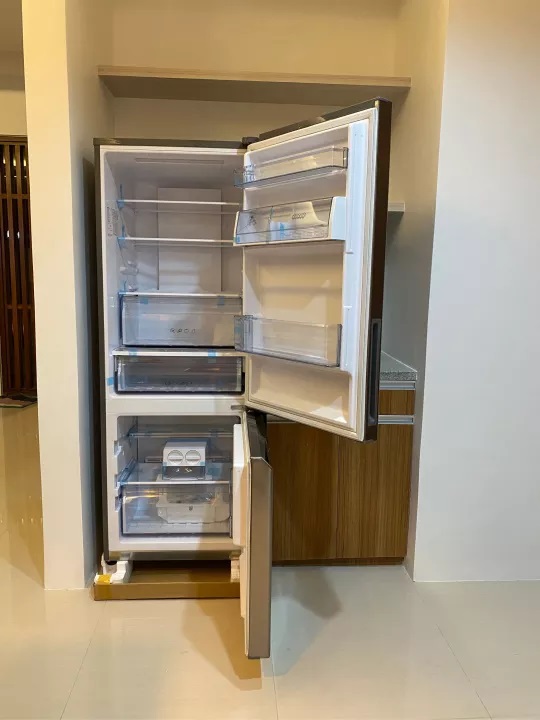 Pros:
Prime Fresh
Anti-bacterial Effect
Four kinds of ECONAVI sensors
Cons:
5. Samsung RT29K5132SL/TC
Twin Cooling Plus™
One of the distinct features that Samsung offers for this refrigerator is their Twin Cooling Plus™ technology, which offers the ideal humidity to keep your food fresher for a longer time. Clean and uncluttered. That's the feeling that comes with this Samsung Easy Clean Steel Refrigerator. The contemporary style and design prevent the need to store your food in bulky old plastic containers, and the Twin Cooling Plus technology keeps every shelf fresh and free of odours, so you can enjoy your frozen food to the fullest.
Pros:
Top Mount Freezer
Digital Inverter
Deodorizing Filter
Cons:
Small capacity for it's price
6. LG GR-C222SLCN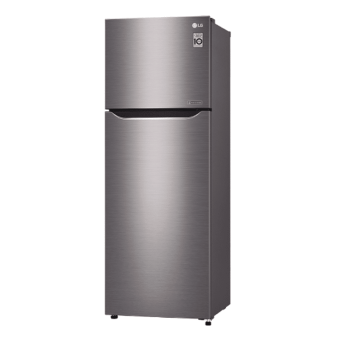 With Multiple Shelves
Another trusted brand when it comes to the cooling appliance is LG. From air conditioners, air coolers, and of course refrigerators. This elegant looking refrigerator is packed with multiple and functional shelves for better organization of your food items. LG's GR-C222SLCN refrigerator is one of the newest additions to LG's line of residential refrigerators. This model is a two door top freezer and no-frost refrigerator that incorporates many exciting features, including a transparent door basket, vegetable bin with moisture balance crisper and a freezer on the bottom. It also has a sleeker body that is perfect for smaller kitchens and can fit up to 16 cubic feet of food. You will love this refrigerator's many thoughtful features!
Pros:
Two Door Top Freezer and No-Frost Refrigerator
Transparent Door Basket
Vegetable Bin with Moisture Balance Crisper
Cons:
7. Condura CSD700SAi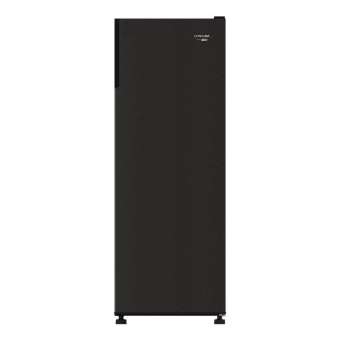 Environment Friendly
Get your own elegant black/grey fridge for less by going for Condura. This single door model uses environment-friendly refrigerant and is guaranteed to be energy efficient, too. Order yours now! Where most small kitchens lack in storage space, the Condura CSD700SAi will have you singing from the rooftops. With a freezer capacity of 28L and 168L worth of storage space for your fridge and freezer, there's enough room to store all your frozen goods.
Pros:
Energy Consumption: 0.42 KWh/24hr
Semi-Automatic
Wireshelves
Cons:
8. Whirlpool 6WBN958 SV
With Deodorizer
This two-door refrigerator solves your problem with "ref odor", as it comes with its one deodorizer. It's the perfect choice for any kitchen that has a bad odor coming from the fridge because of food. The sleek, stylish exterior of this Whirlpool 6WBN958 SV refrigerator is only the start, with a variety of functional features that make it one of the most advanced refrigerators on the market. With No-Frost technology, you'll never have to deal with endlessly cleaning your fridge. This model also has Deep Freeze Technology that will keep your freezer at just the right temperature. Add in R600a refrigerant for efficient cooling and Tower Cooing for even distribution and you have yourself a fridge that is sure to last you years.
Pros:
No-Frost Refrigerator
Deep Freeze Technology
R600a Refrigerant
Cons:
Freezer is a bit small and has no layers
9. Kelvinator KTD230MN-R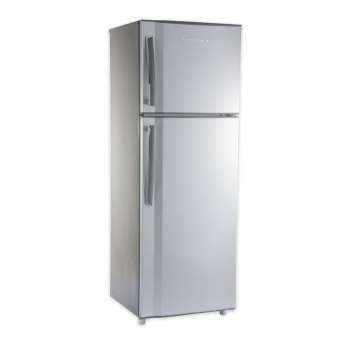 Best for Residential
The best value for your money. If you are looking to buy a refrigerator, this is the one for you. It's easy to use and comes with great features that will save you time and money. The Kelvinator KTD230MN-R is a great all-around fridge. It has a manual defrost, and can be either direct or indirect cooled. The Kelvinator KTD230MN-R also has an ice and water dispenser in the door. It has 5 cu ft and is Centennial series which means it is built with the most advanced features that Kelvinator has to offer, including Energy Star certification, dual evaporators, and reliable performance that lasts.
Pros:
Direct Cool Manual Defrost
Centennial Series Two Door Refrigerator
Manual Defrost System
Cons:
2 door fridge may not be for everybody
10. Samsung RT20FARVDSA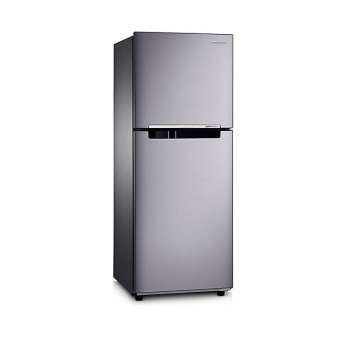 Easy Slide Shelf
One of the distinct features that Samsung offers for this refrigerator is their Twin Cooling Plus™ technology, which offers the most ideal humidity to keep the food fresher for a longer time. The Samsung RT20FARVDSA is the ultimate refrigerator for your kitchen. Not only does it provide you with an easy, convenient way to get a glass of water or a cold drink, you can also store your favorite snacks and drinks on its slide shelving to keep them fresh and chilled for days. The Samsung RT20FARVDSA's deodorizing filter works to prevent odor transfer and offers the best service around.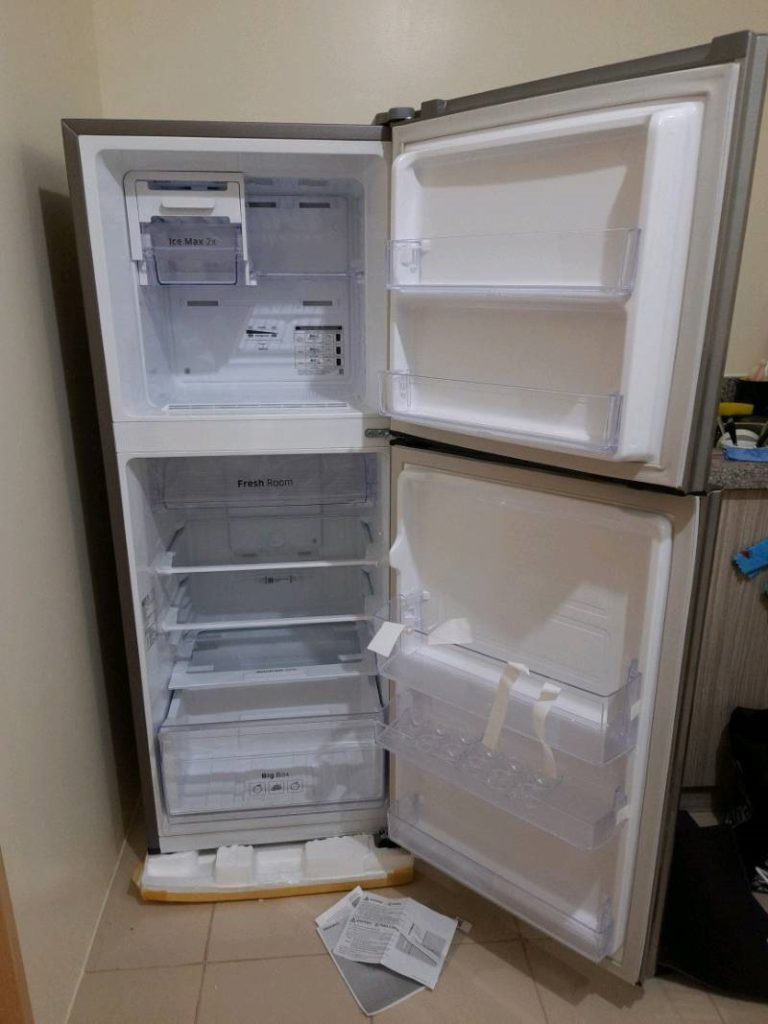 Pros:
Moist fresh zone
Easy slide shelf
Big Guard Shelves for larger bottles
Cons:
Takes up a bit more space
Top Refrigerator Brands in Philippines
Electrolux
Electrolux is the go-to brand for high end appliances with affordable prices. They offer an extensive warranty, and their parts are almost always in stock making repairs quick and easy!
LG
LG refrigerators combine stunning good looks with reliable, state-of the art technology to create a modern kitchen experience. From five distinct door styles for every design sensibility and price point – there's an option that will fit your needs!
Fridge Buying Guide in the Philippines
Picking the right refrigerator will always be a consideration of the budget first. Regardless of how much you are willing to spend for a refrigerator, one of the first things to look for is its energy-efficiency. Most refrigerators last for a decade or more with proper maintenance, so it's important that you are getting your ROI from your investment through energy savings.
Most of the newer refrigerator models come with this feature, so you will easily feel the difference in your electricity consumption once you buy a new one. Next consideration is the freezer and ref capacity. Most refrigerator models may look sleek on the outside but actually have decently large capacity inside. So, make sure to ask for their exact storage capacity.
Common types of Refrigerators to Choose From
French door – A French door fridge is perfect for those looking to store large amounts of food. The fridge section on top is perfect for storing all your fresh food and the freezer section below will keep all your frozen goodies nice and cold. French door refrigerators are great because they offer a more elegant design that looks luxurious in kitchens. The best part is, though, that they're still affordable.
Bottom Freezer Refrigerator- This is a big design change that places the freezer on the bottom and the fridge on top. This frees up more refrigerator space and allows for easier access to items in the freezer.
Top Freezer Refrigerators – A top freezer refrigerator is a traditional fridge type that you're probably most accustomed to seeing in rental apartments and garages. It's great for people on a budget because it's typically the cheapest fridge you can buy.
Conclusion
A refrigerator is a household appliance that has become a necessity in most homes. It is an important investment and one that you should take your time to choose the right model for your needs. Thanks to the flexible payment terms offered by retailers, both online and offline, it has never been easier for consumers to purchase their dream refrigerators. Have you chosen the right refrigerator for you?
FAQs
What temperature should I keep my refrigerator at?
For the refrigerator, the optimal temperature is 4° C, while the freezer should be on -18° C. This is in order to make sure that the food inside would be kept fresh for the longest time posible.
How do I clean my refrigerator?
Before cleaning your refrigerator, make sure that it is already unplugged. After that, empty all the shelves and throw away the spoiled or unusable food inside. You can use a sponge and soapy water to clean the inside of the fridge and disinfect with sanitizers
This post was brought to you by Kimz House.
Disclaimer: The opinion is solely based on our testing or intensive research with customer feedback around the most popular shopping platform such as Shopee and Lazada. The products/services shown here are available and valid upon the publication date. It may change from time to time. Please email us at [email protected] if there is any discrepancy.