Last Updated on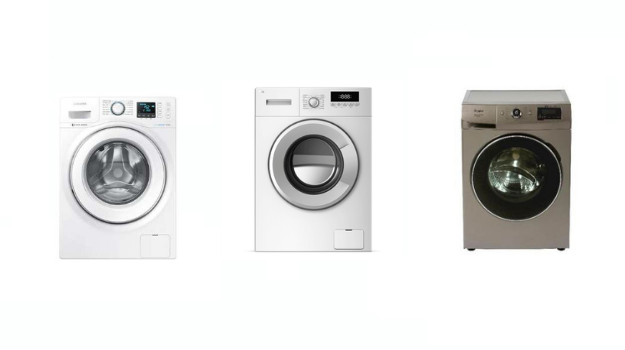 The country's trend when it comes to washing machines is a top-loading design, which is very understandable because they are cheaper, lighter, and more ergonomically friendly. What we fail to see is that front-loading machines are gentler for our clothes, this type of machine is also friendlier for our energy consumption as it uses less water as well as takes up less energy.
More and more people are converting from top load washers to front load washers. Below, we have listed down the top choices for front load washers to gift yourself this holiday season:
1. Electrolux EWF8025EGWA 8kg Front Load Fully Automatic 350w Washing Machine
Less Energy Consumption
This front-loading washing machine from Electrolux is powered with an UltraEco system that enables the machine to run on lower power allowing the user to lessen energy consumption by 70%. Because of lower power consumption, large electricity bills are easily avoided.
Why buy this
An "Add Clothes" function that enables one to add clothes within 15 minutes of the start of the cycle.
3 selectable soil level option
Variations of time selections for any type of fabric and level of soil.
The Electrolux EWF8025EGWA is a revolutionary washer that will make your laundry experience easier and more convenient than ever before. This washer has a wide array of features including an "Add Clothes" function that enables one to add clothes within 15 minutes of the start of the cycle, 3 selectable soil level options, variations of time selections for any type of fabric and level of soil, a 19-hour delay time to schedule cycles during sleep or when going out, and for easy control as well there is also an IG touch and rotary knob.
2. Electrolux EWW8023AEWA 8kg Washer & 5kg Dryer Combo Inverter Front Load Washing Machine
Quite Cleaning
A slick design that cares a lot for the clothing quality and looks of the fiber. This is made possible by the SensiCare system that uses temperature and humidity sensors that will ensure to protect the colour and vibrancy of the fabric as it adjusts the settings depending on the size of the load.
Why buy this
23% fewer wrinkles when drying due to a 35-minute Vapor Refresh Cycle
VapourCare function removes approximately 99.99% of bacteria
Wash woollen fabrics in the washer without the fear of any fabric running.
The EWW8023AEWA is an all-in-one washer dryer that has been designed with the environment in mind. It has the eco-friendly VapourCare function which removes 99.99% of bacteria and a wash woollen fabrics without the fear of any fabric running. The machine is also quiet and won't disturb anyone in the household as well as your neighbours, unlike the conventional top load washers.
3. TCL TWF70-E10 7.0 kg. Inverter Front Load Washing Machine
Inverse Technology
This 7kg inverter front load washer is also a great choice for households that are considering front load washers. Especially because of its inverse technology.
Why buy this
Overheating control
Overflow control
Auto Balance system
The TCL TWF70-E10 is a front load washing machine that includes an innovative overflow control and auto balance system, which prevents the machine from overfilling and ensures that it's always balanced for optimal water and soap usage. The TWF70-E10 also has a handy remote control that lets you start, stop, pause, and set the time for the wash cycle with the touch of a button.
4. Electrolux EWF8025CQWA 8kg Front Load Inverter Washing Machine
Powerful Washing Capability
This washer is powered by inverter technology used in the engine that is 22 per cent more energy-efficient than non-inverter engines for virtually silent operation while providing powerful washing capability. It is also covered by a 10-year motor warranty.
Why buy this
On the Wool cycle, which is Woolmark-approved, wash your precious woollens safely.
The VapourCare feature completes the washing cycle with the elimination of up to 99.9 per cent of germs and allergens using a gentle vapour mist. It is gentler on your fabrics by generating vapour at just 40 ° C, while still saving energy.
An "Add Clothes" function that enables one to add clothes within 15 minutes of the start of the cycle
With the enhanced 3XL door, you have a 12 per cent wider door opening that makes it easier than ever to load and unload your laundry.
5. Imarflex IWM-600F 6.0kg Front Load Automatic Clothes Washer
Less Water and Electricity Consumption
Another good option is this washer with a maximum of 6kg load capacity. This is very energy-saving with its eco wash that reduces water and electricity consumption. Energy efficiency is improved with an A+ energy rating.
Why buy this
Wrinkle-free wash
Extra rinse setting
Easy to clean and use
Ideal load capacity for smaller households. It allows you to do more with lesser electricity consumption.
6. Whirlpool 7 kg Inverter Plus Front Load Washing Machine IFW700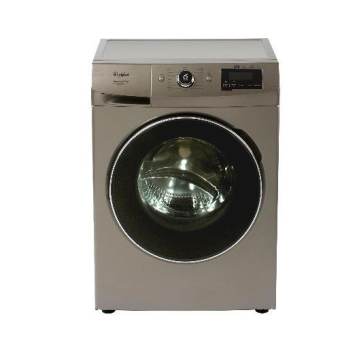 95-Degree Antibacterial Program
Not only does it take care of the clothes and fibre, but this washer also has a 95-degree antibacterial program. There is also a built-in heater for washing to ensure completely that the fibres are bacteria-free
Why buy this
An ergonomic panel so that it is more back-friendly and makes loading easier
Child lock for safety
Pebble-Shaped drum design.
The maximum capacity of this is 7kg that is more than capable of washing tons of clothes at a time for a shorter laundry time.
7. Electrolux EWF1141AEWA 11kg Front Load Inverter Washing Machine
Can Handle Heavy Loads
One of the advantages of going for a front load washing machine is its efficiency when it comes to the heavier load. This is one of your best choices if you are constantly dealing with loads of laundry in your household.
Why buy this
Eco-inverter for guaranteed energy efficiency
Multiple wash programs including delicates, baby, and wool
IQ Touch with Rotary Knob and LED Time Display
Your clothes deserve the tender care yet thorough cleaning that this washing machine offers. It can detect dirt and residue through its SensorWatch technology.
8. LG FM1006N3W 6.0 kg. Front Load Washing Machine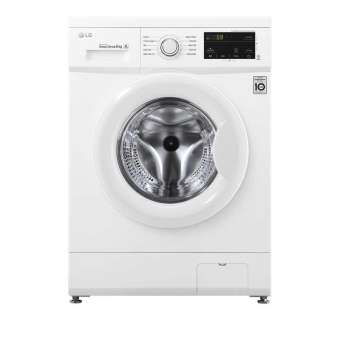 Lesser Vibration and Less Noise
That typical noise from the washing machine is already an obsolete thing with this front load washing machine from LG. Lesser vibration during operation also means less noise.
Why buy this
Inverter direct drive
Smart Diagnosis
6-motion technology (scrub, stepping, tumble, filtration, swing, rolling)
LG offers one of the most reliable motors when it comes to washing machine plus you get 10 years warranty for it, too.
9. XTREME COOL Frontload Combo Washer & Dryer
10 Kg Capacity
Keep your favourite outfits squeaky clean without compromising their quality even after repeated machine wash using Xtreme Cool Front Load Washer.
Why buy this
Wool Mark
Water Cube Drum
Spa Care Function
Heating Dry
The washer has a load capacity of 10kg while the dryer has a 7kg-capacity. Switching to this front load washing machine will also save you almost 70% of your usual electricity consumption.
10. Whirlpool 9.5 kg Inverter Plus Front Load Washing Machine

Reduced Friction
This is a Smart Washing Machine that can easily detect the type of dirt in your clothes, and will thus be able to clean it thoroughly and appropriately.
Why buy this
Quiet and durable
15 wash programs
Seamless Tub design
The tub design is meant to reduce the friction on your clothes, so there are minimal chances of tangling and other damages.
11. Samsung WW65J32E0JW/TC 6.5kg Front Load Washer
Best for Small Spaces
Front-load washing machines need not be bulky, especially if you live in apartments or smaller households. Rest assured that its performance is not compromised by its size, especially because it is made from Digital Inverter Motor.
Why buy this
Power consumption: 220v-240 v
Spin speed: 1200 rpm
Eco Bubble Technology
Steam Cycles (for Baby Care and Bedding)
This washing machine also comes with a bubble soak feature, making laundry day even more convenient.
Advantages of Front Load Washing Machine
Front-load washing machines are generally energy-efficient. Most if not all of them are made from an inverter motor, which is known to deliver more power yet consume less electricity. They also have a larger load capacity. It can accommodate up to 12 kilograms of clothes in one go. More importantly, front load washing machines are also gentler on clothes.
Our Top Recommended Front Load Washing Machines in the Philippines
FAQs
What is the difference between top load and front load?
The main difference is where you will find the door to the machine. Aside from that, front load washing machines are more expensive, but gives a higher quality of cleaning. Front load also have more wash features.
How do I choose a front load machine?
Consider the typical size of laundr, if you typically do large batches, then consider getting one with larger capacity. Also check the energy consumption of the washing machine to make sure that you are not using more than the necessary electricity.
This post was brought to you by Kimz House.
Disclaimer: The opinion is solely based on our testing or intensive research with customer feedback around the most popular shopping platform such as Shopee and Lazada. The products/services shown here are available and valid upon the publication date. It may change from time to time. Please email us at [email protected] if there is any discrepancy.