Last Updated on
The country's trend when it comes to washing machines is a top-loading design, which is very understandable because they are cheaper, lighter, and more ergonomically friendly. What we fail to see is that front-loading machines are gentler for our clothes, this type of machine is also friendlier for our energy consumption as it uses less water as well as takes up less energy.
More and more people are converting from top load washers to front load washers. Below, we have listed down the top choices for front load washers to gift yourself this holiday season:
Table of Contents
Inverse Technology: TCL TWF70-E10
Best for Quick Wash: TCL TWF60-E10
Flexible Washing: Haier HW80-BP12929S6
95-Degree Antibacterial Program: Whirlpool IFW700
Digital Control Panel: Whirlpool WFRB752BHW2
Lesser Vibration and Less Noise: LG FM1006N3W
10 Kg Capacity: XTREME COOL XWM-COMBI10x7
Reduced Friction: Whirlpool WFRB954BHG
Advantages of Front Load Washing Machine
Top Front Load Washing Machine Brands in the Philippines
Conclusion
FAQs
Quick Comparison Table
(scroll right for more)

1. TCL TWF70-E10
Inverse Technology
This 7kg inverter front load washer is a great choice for households that are considering front load washers. Especially because of its inverse technology. The TCL TWF70-E10 is a front load washing machine that includes an innovative overflow control and auto balance system, which prevents the machine from overfilling and ensures that it's always balanced for optimal water and soap usage. The TWF70-E10 also has a handy remote control that lets you start, stop, pause, and set the time for the wash cycle with the touch of a button.
Pros:
Overheating control
Overflow control
Auto Balance system
Cons:
Some users report that the unit is a bit shaky
2. TCL TWF60-E10
Best for Quick Wash
Looking for a top-of-the-line washing machine that can handle all your laundry needs? Look no further than the CL TWF60-E10 Washing Machine. This premium appliance comes packed with features like Hydro Active Inverter Technology, a Honeycomb Crystal Drum, and an LED Display. Plus, it has 12 different washing programs to choose from – perfect for everything from delicates to heavy duty loads.
Pros:
Innovative S-Shaped Washing Lifter,
90°C Thermal Sterilization
R30 Perfect Curve Edge Design
Cons:
Not ideal for large batches
3. Haier HW80-BP12929S6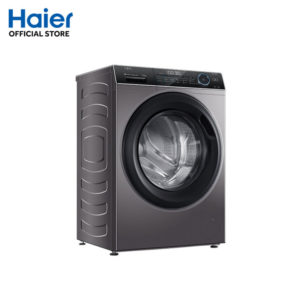 Flexible Washing
Looking for an energy-efficient and water-saving washing machine? Look no further than the Haier HW80-BP12929S6 Washing Machine. With its BLDC Motor, this washing machine delivers strong washing power while saving on water and electricity consumption. The pillow drum design allows for more flexible washing and less wear on clothes.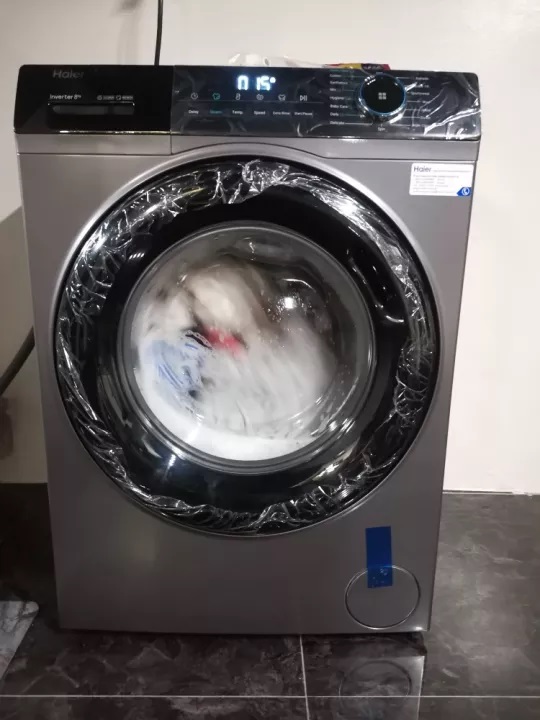 Pros:
Pillow Drum for More Flexible Washing
Ai-Dynamic Balance Technology
Eco Wash Steam Function
Cons:
Not ideal for small space
4. Whirlpool IFW700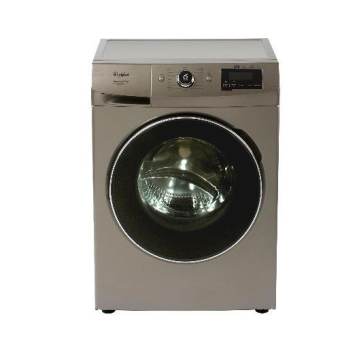 95-Degree Antibacterial Program
Not only does it take care of the clothes and fibre, but this washer also has a 95-degree antibacterial program. There is also a built-in heater for washing to ensure completely that the fibres are bacteria-free. The maximum capacity of this is 7kg that is more than capable of washing tons of clothes at a time for a shorter laundry time.
Pros:
An ergonomic panel so that it is more back-friendly and makes loading easier
Child lock for safety
Pebble-Shaped drum design.
Cons:
5. Whirlpool WFRB752BHW2
Digital Control Panel
The Whirlpool WFRB752BHW2 is a high-efficiency washing machine with 15 wash cycles, including an air-dry cycle, and a capacity of up to 80% dry. This machine also features 6th Sense Technology, which automatically adjusts the wash cycle to match the size and weight of the load, as well as InverterPlus Technology, which provides more consistent drying performance while using less energy.
Pros:
6th Sense Technology
InverterPlus Technology
15 Wash Cycles
Cons:
A bit expensive for it's size
6. LG FM1006N3W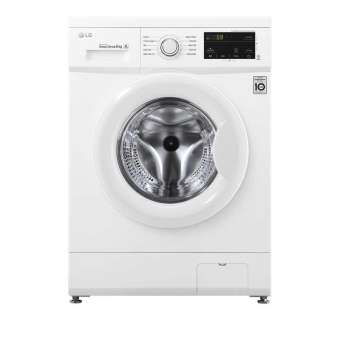 Lesser Vibration and Less Noise
That typical noise from the washing machine is already an obsolete thing with this front load washing machine from LG. Lesser vibration during operation also means less noise. LG's FM1006N3W Washing Machine has the latest technology to make your clothes look and feel their best. The Inverter Direct Drive motor ensures a thorough clean while 6 Motion Technology scrubs, steps, tumbles, filters, swings and rolls your clothes with precision to get them as clean as possible. Plus, Smart Diagnosis helps you troubleshoot problems quickly and easily.
Pros:
Inverter direct drive
Smart Diagnosis
6-motion technology (scrub, stepping, tumble, filtration, swing, rolling)
Cons:
7. XTREME COOL XWM-COMBI10x7
10 Kg Capacity
Keep your favourite outfits squeaky clean without compromising their quality even after repeated machine wash using Xtreme Cool Front Load Washer. The washer has a load capacity of 10kg while the dryer has a 7kg-capacity. Switching to this front load washing machine will also save you almost 70% of your usual electricity consumption.
Pros:
Wool Mark
Water Cube Drum
Spa Care Function
Cons:
8. Whirlpool WFRB954BHG2

Reduced Friction
This is a Smart Washing Machine that can easily detect the type of dirt in your clothes, and will thus be able to clean it thoroughly and appropriately. The tub design is meant to reduce the friction on your clothes, so there are minimal chances of tangling and other damages. Looking for a washing machine that can handle all your clothes with ease? Then you need the Whirlpool WFRB954BHG2. This machine is equipped with Inverter Direct Drive and 6 Motion Technology, which helps it to scrub, step, tumble, filtrate, swing and roll your clothes perfectly. Plus, Smart Diagnosis makes it easy to get help when you need it.
Pros:
Quiet and durable
15 wash programs
Seamless Tub design
Cons:
Advantages of Front Load Washing Machine
Front-load washing machines are generally energy-efficient. Most if not all of them are made from an inverter motor, which is known to deliver more power yet consume less electricity. They also have a larger load capacity. It can accommodate up to 12 kilograms of clothes in one go. More importantly, front load washing machines are also gentler on clothes.
Top Front Load Washing Machine Brands in the Philippines
Whirlpool
EXATECH's Whirlpool is a brand that specializes in household appliances. The company has been chosen by EXATE to be its exclusive distributor within America, offering top quality and efficiency across all of their products from refrigerators/freezers wash machines microwave ovens cooking utensils- you name it!
Haier
Haier has been on a mission to provide Filipinos with the best home appliances for years now. They've come all across oceans and into our markets, bringing new ideas that have helped make them number one in major appliance sales worldwide!
Conclusion
Although the top-loading design is popular, front-loading washers are becoming more and more common as people are starting to see the benefits. If you're in the market for a new washing machine, we recommend checking out some of the best front loaders on the market. Not only will your clothes last longer, but you'll also be doing your part to save energy and conserve resources. Have you chosen the right front loading washing machine for you?
FAQs
What is the difference between top load and front load?
The main difference is where you will find the door to the machine. Aside from that, front load washing machines are more expensive, but gives a higher quality of cleaning. Front load also have more wash features.
How do I choose a front load machine?
Consider the typical size of laundr, if you typically do large batches, then consider getting one with larger capacity. Also check the energy consumption of the washing machine to make sure that you are not using more than the necessary electricity.
This post was brought to you by Kimz House.
Disclaimer: The opinion is solely based on our testing or intensive research with customer feedback around the most popular shopping platform such as Shopee and Lazada. The products/services shown here are available and valid upon the publication date. It may change from time to time. Please email us at [email protected] if there is any discrepancy.