Last Updated on
While leaving in a tropical country can be a dream for many people, it also comes with a lot of challenges, especially in maintaining a house. There are a lot of factors that you need to consider in order to maintain a healthy living space. Ventilation, air conditioning, and even moisture control. The first two are usually easily addressed. What remains usually overlooked is the moisture build-up in some parts of the house, which will only get noticed once damages are done – including moulds on your precious shoes and bags.
One of the lesser-known tricks to address this perennial problem is having a reliable dehumidifier. Fortunately, there are now many best dehumidifier Philippines. Here are our top choices for 2022:
Table of Contents
Benefits of Dehumidifiers
Choosing the Best Dehumidifier
Top Dehumidifier Brands in Philippines
Conclusion
FAQs
Quick Comparison Table
(scroll right for more)

1. Sharp DW-E16FP-W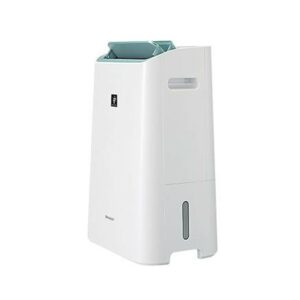 With Air Purifier
This powerful dehumidifier is equipped with advanced Plasmacluster technology that helps to remove airborne mold and viruses, making it perfect for use in your home or office. Additionally, the three-step dust collection system ensures that your space stays clean and free of dust, while the laundry deodorizing function keeps your clothes smelling fresh and free of musty odors. And if that wasn't enough, the auto dehumidifying function makes it easy to keep your space at just the right level of humidity, without any hassle on your part.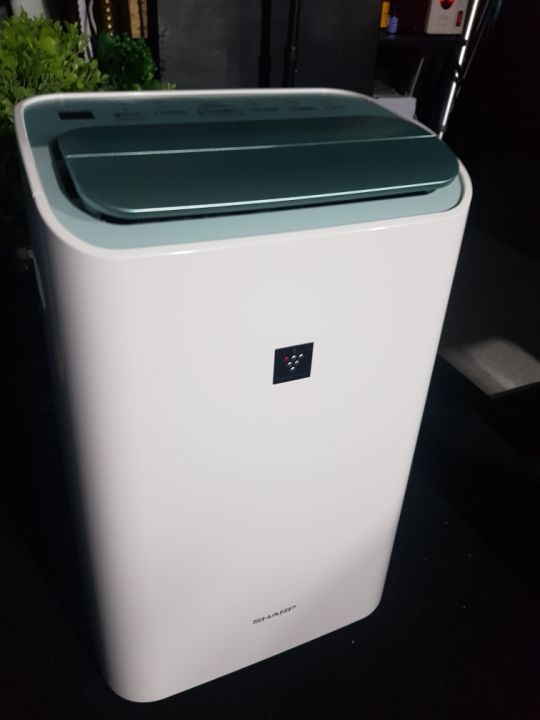 Pros:
Fan Air Purification
Auto Dehumidifying Function
Laundry Deodorizing
Cons:
2. Kolin KDM-20LES
High Quality Ionization
The Kolin KDM-20LES is the perfect dehumidifier for large spaces. Its smart dehumidifying mode controls the room's humidity to ensure it is within 45 to 55% which is an ample range. The self-diagnostic error function ensures that any errors that occur while in use are quickly addressed. High quality ionization ensures that your space is free of harmful airborne particles.
Pros:
Smart Dehumidifying Mode
Self-Diagnostic Error
Displaying Humidifying Level
Cons:
3. DeLonghi AirDry DNS 65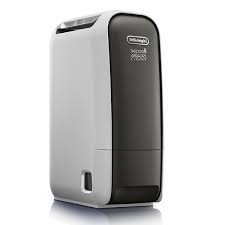 Quite Operation
The DeLonghi AirDry DNS 65 is a high quality dehumidifier that is perfect for anyone looking to improve the air quality in their home. This dehumidifier features an anti-dust filter that removes pollutants and allergens, as well as a laundry function setting that automatically optimises ventilation speed and dehumidifying capacity. In addition, the DNS 65 operates quietly, so you'll never even know it's there. Get the DeLonghi AirDry DNS 65 today and breathe easy knowing your home is free of excess moisture.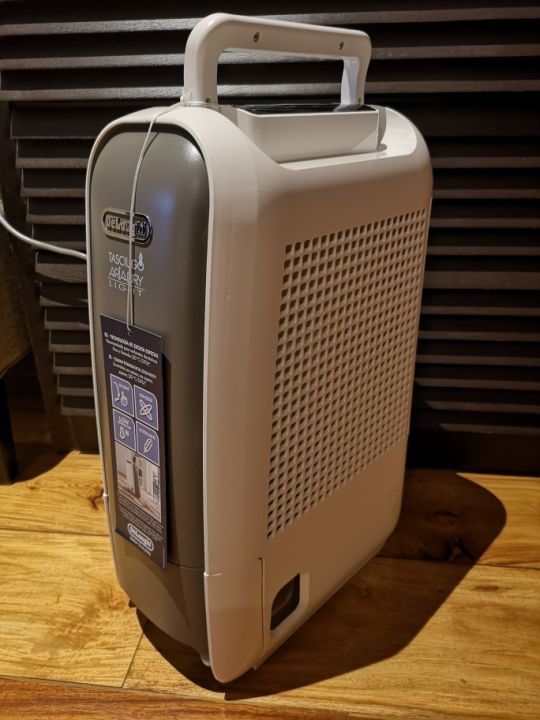 Pros:
Washable anti-dust filter
Laundry function setting
Extremely low noise level
Cons:
More expensive than other models
4. Cherry Dehumidifier Pro
Large Coverage Area
This nifty device is perfect for removing excess moisture from your home, office or other enclosed space. With a large coverage area of 20sqm, the Cherry Dehumidifier Pro is ideal for reducing buildup of bacteria, molds, mildew and dust mites – making it perfect for those with allergies or asthma. Other great features include a large water tank capacity of 2L, low noise operation and energy saving technology which uses low power consumption. Plus, for peace of mind, the Child Lock Feature ensures little ones can't tamper with the device.
Pros:
Large Water Tank Capacit

Low Noise

Low Power Consumption
Cons:
5. Xiaomi Mi Dehumidifier
With Wi-Fi function
The Xiaomi Mi Dehumidifier is a top-of-the-line dehumidifier that is perfect for any home. With its Wi-Fi function, you can control it remotely via the Mijia app, making it easy to keep an eye on the humidity levels in your home. Additionally, the built-in compressor ensures that your home stays dry and comfortable, even in the most humid conditions. Finally, the compact size of the dehumidifier makes it perfect for any space, large or small
Pros:
Large coverage
With Application compatability
Low noise level
Cons:
6. Markes Dehumidifier
Large Capacity
The Markes Dehumidifier is an ideal way to prevent skin irritation, reduce rheumatism, and eliminate pests. By reducing the amount of moisture in the air, it also prevents mustiness, molds, mildew, and dust mites. In addition, it helps preserve food longer and protects electronic equipment from rust and corrosion.
Pros:
Prevents Mustiness, Molds, Mildew and Dust Mites
Reduced Rust and Corrosion of Electronic Equipment
Preserves Food Longer
Cons:
Benefits of Dehumidifiers
We have been taught about the dangers of dry air, but less is being talked about the inconvenience and even health hazards of damp living space. Too much moisture in your room or house attracts so many contaminants from pests to viruses and bacteria.
As a result, no matter how clean and organized you are, you will still end up with cockroaches and mosquitoes. People inside your house also become more prone to respiratory illnesses and allergies. Dehumidifiers hasten the extraction of moisture from your space faster than normal methods. They are especially useful for areas that get less ventilation, including your attic, basements, and even closets.
Choosing the Best Dehumidifier
First thing you ned to do is to measure the room where you are planning to place the dehumidifier and check the humidity of the place. After that, choose the right size of the dehumidifier for you. You can choose either pumps or gravity powered dehumidifier. Most would recommend a pump dehumidifier because of convenience.
Lastly, there are some additional factors that you need to consider, such as the noise level, and energy consumption. The best humidifiers would offer energy saving, just make sure to check for the Energy Star certified sticker.
Top Dehumidifier Brands in Philippines
Delonghi
When you buy an electrical home appliance from De'Longhi, it will be easy to tell that they have been designed and manufactured with care. Each product features a premium finish which communicates their high quality in just one glance
Sharp
Sharp has been a trusted name in home appliances for decades. They offer quality products at affordable prices, with great customer service and reviews to show it!
Conclusion
A dehumidifier is one investment you should consider for your home. Not only does it help manage the moisture levels and prevent possible damages, but it also helps purify the air around your living space. If you are looking for a reliable unit that fits your budget, make sure to check out some of the best dehumidifier Philippines has to offer.
FAQs
Does dehumidifier add heat into the area?
Yes, but it varies depending on the size of the area and the size of the unit. The warmer the temperation, the more efficient the humidifier can be on removing moisture from the air.
Are dehumidifiers noisy?
Compared to air conditioners, the best air dehumidifiers are not as loud. They are typically rated around 60 decibels, or about as loud as human speech.
What is the difference between dehumidifiers and humidifiers?
Humidifiers would add moisture to the air when it is too dry while dehumidifiers would take the moisture keeping the air dry. Typically, a dehumidifier is ideal for those who live in humid climates.
This post was brought to you by Kimz House.
Disclaimer: The opinion is solely based on our testing or intensive research with customer feedback around the most popular shopping platform such as Shopee and Lazada. The products/services shown here are available and valid upon the publication date. It may change from time to time. Please email us at [email protected] if there is any discrepancy.