Last Updated on
Gone are the days when we'd have to spend a 5-digit amount on a Smart TV. It was one of the hottest trends in entertainment appliances in the country, not until Android Boxes was introduced. These days, even our regular flat TV can have the key functionalities of a Smart TV by simply installing an Android box.
Table of Contents
What You Can Stream From An Android Box
Well Known Android TV Box Brands in Philippines
Top Recommended Android Boxes in PH
FAQs
Quick Comparison Table
(scroll right for more)
Enjoy your favourite online shows like a regular TV show with the entire family with these 10 best Android tv boxes:
1. Xiaomi Mi Smart TV Box S 4K Google Quad Core Android 8.1 Set Top Box

Huge Storage
As this trend eventually caught up in the Philippines, there are have been a lot of brands that offer Smart TV boxes. Nothing still beats Xiaomi in terms of price and quality of their products.
Why buy this
Chromecast built-in
Allows voice search, with its smart control feature
Premium audio for that theatre-like viewing experience
This Mi Box streaming device comes with a huge 8GB of storage, which is enough to store hundreds of your favorite content. Not only that, but it's compatible with all your favorite online streaming services.
2. Megasonic New 5G Smart TV Box 4K Android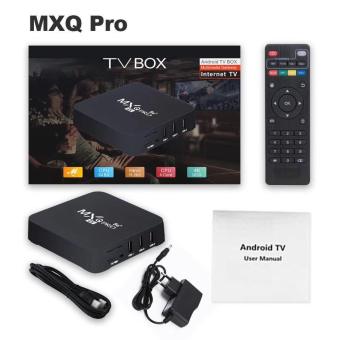 Affordable Price
This Android box has been extremely popular online, mainly because of its price. For less than P1,000 you already have a fully functional Android Box that works with almost any model of TV.
Why buy this
Connectors:HDMI 2.0
Support mouse and keyboard via USB
Free internet searching
You can also conveniently do your virtual calls through your TV by using this Android Box. You may need to purchase a couple of accessories to fully enjoy this Android box. A Bluetooth mouse would be a great start.
3. Ultra HD Android TV Box Wireless Wifi Quad Core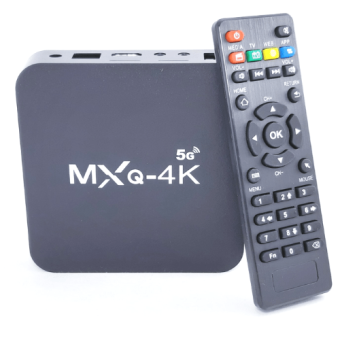 Easy Installation
MXQ Pro offers you with a Smart TV experience that is easy on the pocket. Easy to install and navigate, so everyone in the family can use it.
Why buy this
Connectors:HDMI 2.0
Support mouse and keyboard via USB
Free internet searching
Works with all types of internet connections at home, and also compatible with all other accessories including wireless keyboards and mouse
4. HK1 Rbox-R1 Rk3318 Android 10.0 TV Box Quad-Core 4GB RAM 64GB ROM Kodi
Best for Highest Quality
Powered by Android 10.0, you can now watch from your favourite streaming service providing through a larger screen like your TV with one of the best android tv.
Why buy this
Built-in application: NETFLIX, TUBI, CYBERFIX, MIRACAST, AIRSCREEN, APKPUR
Multiple USB ports (3.0, 2.0)
Supports several video formats
Since compatibility with the TV is crucial in the overall viewing experience, it is important to find an Android box like this one that can support the current resolution of your screen. When connected via HDMI, this Android box can support up to 4k video resolution.
5. EVPAD 3S – Philippine Edition Android Tv box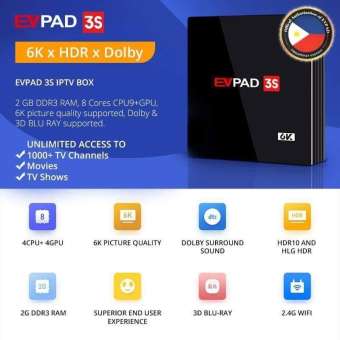 Lifetime Free TV Channels
This model offers better resolution output with lots of Filipino channels and content. EVPAD is one of the most high-quality Android Box in the market today and is proving to be a must-have in every Filipino home.
Why buy this
Lifetime Free TV Channels ( Philipines, North America, Korea, Japan, Taiwan, China, 5others countries)
Latest Movies and Drama Series (Auto Update)
All Sports Channels
The available content in this TVBox is already enough to save you from monthly subscriptions to cable and other streaming services.
6. Android 10 X88 PRO 10 2GB 16GB Rockchip RK3318 TV Box Support 1080P 4K 60fps USB3.0
Best for Multi-Screen Viewing
No need for technical assistance to have this installed. It is easy to connect to any TV and Wifi Connection. It also allows for multi-screen viewing, so one of you can be playing video games while the rest watch a movie.
Why buy this
Supports airplay
Can be used for games, movie, videos, music
High-resolution
All accessories can be connected via Bluetooth. It also supports a long list of video formats with no lags.
7. T95 Android 10.0 Smart TV Box Bluetooth 5.0
Seamless Connectivity
Grab this latest model from T95 and enjoy an even better viewing experience and seamless connectivity. This ensures that your TV's resolution will not go to waste.
Why buy this
HD smart TV box for a wonderful visual enjoyment makes life even more exciting.
Powerful Chip
6k Ultra HD
If you have already invested in television with high-resolution, it's crucial for you to also have an Android Box that can deliver that same quality of images like this 2020 version of T95.
8. Fantasy ANDOWL Q-6K4 TV Box 6K Smart Android TV Box
High Power and Memory
One of the most annoying things about settling for a low-quality Android box is lagging in the middle of your viewing time. That simply means you need a TVBox with higher power and memory like ANDOWL.
Why buy this
4GB RAM, 64GB ROM
Support 6K and 3D Function
265 Hardware decoding
You will notice how fast your apps open with this TV Box, as well. No sudden restarting or breaking down because of its powerful CPU.
9. OTT TV BOX 8K R69 4 -64GB
Large Storage Capactiy
Another affordable option for those who love their quality chill time at home. Upgrade your viewing experience for less than P1,000.00.
Why buy this
Supports various applications including web browsing and streaming
Do virtual meetings from your home TV
Supports up to 8k Resolution
No lags when opening your apps or while watching your favorite TV series, as this is powered by a powerful CPU coupled with a large storage capacity.
10. X96 Air Smart TV Box Android 9.0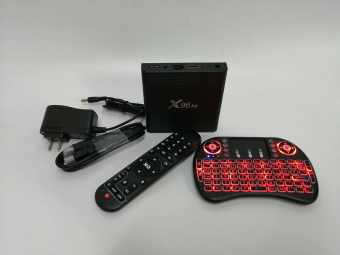 Comes with Accessories
This Android Tv also comes with both remote control and wireless keyboard for easier navigation, especially for your web browsing activities. You can browse the internet on your tv in beautiful HD without having to get up from your couch!
Why buy this
Runs on Android 9.0 OS, perfect in productivity, stability, and performance, along with various features and optimizations.
Powered by Amlogic S905X3 64-bit Quad-core ARM Cortex A55 CPU with upgraded performance, more powerful than S905X2.
Support 8K*4K 24fps, 4K*2K 60fps.
It also comes with both remote control and wireless keyboard for easier navigation, especially for your web browsing activities.
What You Can Stream From An Android Box
The best Android tv come with pre-installed streaming apps for a more user-friendly viewing experience. You can stream from your different subscription-basis apps like Netflix, YouTube, Viu, among others. You can also search for your content since the Android box works like your smartphone and can access the play store, except on a much larger and clearer screen.
Apart from streaming, Android Box will have its own local channels and pre-installed video content that you can view and update regularly.
Well Known Android TV Box Brands in Philippines
MXQ – This might be the most well known brand of Android Box in the Philippines. They are very affordable and always delivers on their promises. Their most famoust model, MXQ Pro 4k price Philippines is just around ₱1,000.00
Xiaomi – If you are looking for a streaming device to help with your TV experience, the Xiaomi Android Box may be just what you need. This small plug-in box allows users of all ages and levels of technical know how access apps like Netflix or Amazon Prime in minutes instead of hours without having an expensive computer on hand! Xiaomi Android Tv box price philippines usually starts at ₱ 2,000.00
Evpad – The EVPAD Philippines is a small and affordable media player that allows you to watch 1,000's of movies for free. It also supports 4K HDR playback which makes it great if your TV has this feature available!
Top Recommended Android Boxes in PH:
FAQs
What internet speed do I need to run an Android TV Box?
Android TV needs a minimum of 2 mbps to run. The best android tv that can stream in HD might require a minimum of 4 mbps to stream in HD
What are famous brands of Android TV Box?
Some of the international brands are the nvidia shield tv, amazon fire tv, fire tv and mi box. However, in the Philippines, Xiami and Megasonic are your best choice for quality and affordability
Are Android Boxes Legal to Use?
TV boxes are completely legal to use . They are just steaming device with Android operating system. TV boxes can be purchased and used without any legal issue.
This post was brought to you by Kimz House.
Disclaimer: The opinion is solely based on our testing or intensive research with customer feedback around the most popular shopping platform such as Shopee and Lazada. The products/services shown here are available and valid upon the publication date. It may change from time to time. Please email us at [email protected] if there is any discrepancy.