Last Updated on
Welcome to the ultimate guide for tech enthusiasts and gadget lovers in the Philippines! In this comprehensive review, we delve into the world of tablets to bring you the Top 10 Best Tablets available in the country for the year 2023. Whether you're a student, a professional, or someone who simply enjoys the convenience of portable and versatile technology, our carefully curated list will help you find the perfect tablet to suit your needs. From sleek designs and powerful performance to impressive features and cutting-edge innovations, these top-tier tablets are sure to elevate your digital experience to new heights. So, let's dive in and explore the cream of the crop when it comes to tablets in the Philippines this year!
Table of Contents
Top Tablet Brands in the Philippines
Factors to Consider When Choosing a Tablet
Conclusion
FAQs
Quick Comparison Table
(scroll right for more)

Top 10 Best Tablet in the Philippines
Listed below are the top 10 best tablet Philippines that is available right now, whether for work or entertainment
1.

HUAWEI MatePad 10.4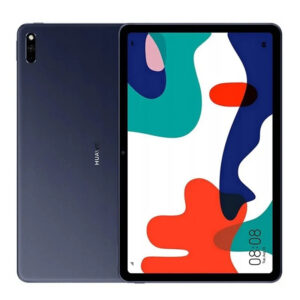 Ample Storage Space
The Huawei MatePad 10.4″ tablet is a feature-packed device ideal for both productivity and entertainment needs. Leveraging the power of its octa-core processor clocking at 2.27 GHz, in combination with a generous 4GB RAM, it delivers seamless performance, whether you're browsing the web or utilizing demanding apps. Moreover, this international version offers an ample 64GB ROM that can be expanded via microSDXC; ensuring there's always room for your media files and data.
A standout aspect of the MatePad is its impressive display quality; boasting an IPS LCD screen with a resolution of 1200 x 2000 pixels – perfect for enjoying high-definition content or detailed graphics in games and apps. Backed by Android 10 (EMUI), it offers a user-friendly interface, though it lacks Google Play Services which might be a consideration depending on your app usage requirements.
This powerhouse also houses an efficient non-removable battery rated at a whopping 7250mAh, capable enough to keep you going through extended periods without frequent charging intervals. Its sleek grey design not only adds to aesthetic appeal but screams sophistication making users carry their tablets around comfortably due to its compactness and lightweight characteristic.
Pros:
Stunning display
Powerful performance
The Huawei MatePad 10.4 comes with an 8 MP rear camera and an 8 MP front camera
Cons:
No access to Google Play Services
2. Lenovo Smart Tab M10

Best for Traveling
The Lenovo M10 FHD Plus captures the essence of a swift, reliable Android tablet in its sleek iron grey frame. Powering this tech marvel is an Octa-Core processor with a main frequency of up to 2.3 GHz offering quick performance, backed by 4GB RAM and ample storage space of 64GB. This makes it tailor-made for multitasking enthusiasts who need to switch between work applications and entertainment options swiftly.
Its standout feature includes a stunning 10.3″ FHD display that promises visual delight, supported by dual speakers tuned by Dolby Atmos for immersive audio; the perfect setup irrespective if you are catching up on your favourite Netflix show or breezing through a PowerPoint presentation at work.
As our number two pick on this list, the Tab M10 Plus sets itself apart with its thoughtfully designed Kid's Mode – which incorporates dedicated content, parental control and specialized eye protection features – making it ideal not only for adults but also safe and engaging for young users. The addition of bumpy environment alerts and posture alerts ensures correct usage practices leading towards healthier screen time habits. With its blend of power-packed performance options coupled with user-friendly design considerations, Lenovo Tab M10 Plus stakes claim as an all-round high-performing android tablet.
Pros:
Expandable Memory MicroSD card
Comes with charging dock
10-point Multi-touch
Cons:
Average battery life
Android OS is outdated.
3. iPad Pro 11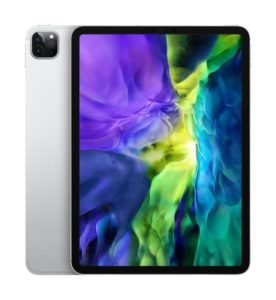 Secure Face ID Authentication
The iPad Pro 11 – a tech marvel, backed by Apple's cutting-edge M2 chip. This new generation tablet sports an 11-inch Liquid Retina display that paints digital media in vibrant, lifelike colours with ultralow reflectivity and ProMotion technology for smooth scrolling. The storage capacity is significant, up to 2 terabytes – perfect for storing large files like 4K videos or massive photo collections! The built-in Wi-Fi 6E provides an incredibly fast wireless connection, making the transfer of bulky files seamless and efficient.
Equipped with a high-definition front-facing camera of 12MP for video conferencing — featuring Center Stage support — it allows you to stay connected professionally or socialize virtually with unmatched visual quality. It also comes with advanced back cameras (12MP Wide and 10MP Ultra Wide), further cementing its position as an all-around powerhouse! When coupled with the Face ID feature which makes unlocking more secure yet effortless, these handy tools make our pick No.3 because they are geared towards enhancing user experience across every aspect!
Moreover, launching into productivity mode is a breeze thanks to the intuitive iPadOS that lets you multitask efficiently. For artists and note-takers alike, pairing this device with Apple Pencil morphs it into an immersive canvas; whereas coupling it with Magic Keyboard delivers an impressive typing experience alongside trackpad functionality. All this plus its striking Space Gray aesthetics solidifies the iPad Pro's reputation as one brilliant piece of technology that harmonizes power-packed performance and style seamlessly!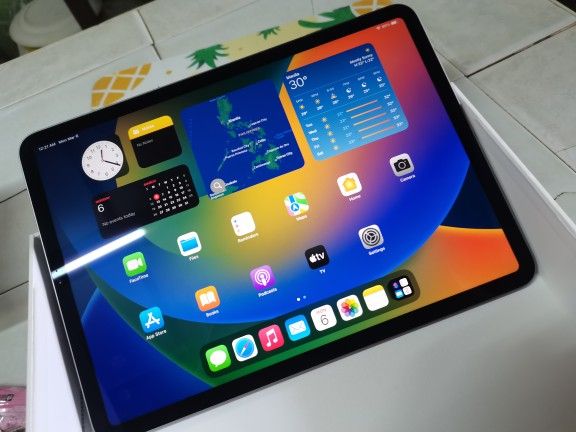 Pros
11-inch edge-to-edge Liquid Retina display
7MP TrueDepth front camera
Face ID for secure authentication
Cons:
Expensive model
Paying for LIDAR you may not use
4. Apple iPad Air

Stunning Display
Apple's iPad Air (5th Generation) is a stunning innovation that blends advanced technology with user-friendly features to deliver an unparalleled tablet experience. Its power-packed M1 chip makes multitasking a breeze and provides top-rated performance for graphics-intensive games, giving it an edge in the competitive market. The 10.9-inch Liquid Retina display, with True Tone, P3 wide colour gamut, and ultra-low reflectivity, offers exquisite visualization that enriches all forms of media consumption – be it streaming your favourite shows or browsing through photos.
Accentuating the user convenience are the unique physical attributes like Touch ID built into its top button enabling secure payments via Apple Pay and easy unlocking. Adding on is its superior camera setup – a 12MP Ultra Wide front camera tailored for Center Stage video conferencing along with a remarkable 12MP back camera that is ready to capture stunning photos and record sharp 4K videos anytime you need it. Jam-packed with productivity-boosting apps like Safari, Messages, and Keynote along with millions more in App Store powered by iOS augment this iPad Air's versatility indeed making it gaming as well as a creative powerhouse.
Finally yet importantly comes its high-end connectivity provision – Wi-Fi 6 ensures fast access to files while ensuring seamless streaming and quick uploads/downloads which combined with an impressive all-day battery life makes this lightweight purple marvel perfect for both work and play anywhere anytime!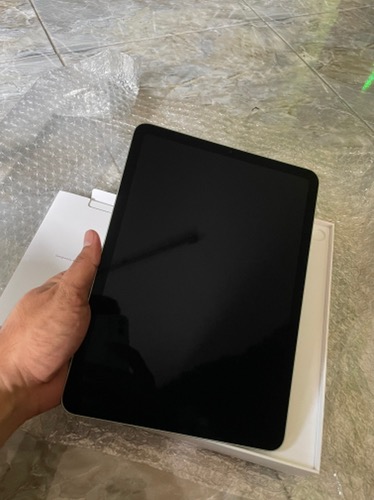 Pros:
Stunning 10.9-inch Liquid Retina display with True Tone and P3 wide colour
Touch ID for secure authentication and Apple Pay
12MP back camera, 7MP FaceTime HD front camera
Cons:
More expensive than other models
5.

Xiaomi Redmi Pad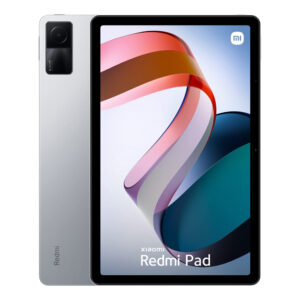 Long-lasting Battery Life
A deep dive into the Redmi Pad by Xiaomi reveals a premium tablet packed with power and features that curate an immersive user experience. This device, tailored for the modern digital media consumer, is equipped with a MediaTek Helio G99 Octa-Core processor allowing users to sail smoothly through high-end games and multitask efficiently without any lag. The 26.94 cm (10.61″) display brings every detail to life with its billion colours at a resolution of 2000 x 1200 pixels, providing not just excellent image quality but also enhanced readability in applications like Excel or PDF readers.
However, what truly sets the Xiaomi Redmi Pad apart are its Dolby Atmos-supported quad speakers that provide an all-encompassing auditory experience whether you're jamming on your favourite tracks or deeply involved in an intense movie scene – it's as if you're right there amidst the action! When it comes to connectivity, this iPad doesn't disappoint either – from Bluetooth 5.3 for quick data transfers to WiFi capabilities that keep your device online even when travelling.
What about those who love taking pictures? With both front and rear cameras boasting 8MP full HD video recording capability, you can enjoy sharpness and clarity in every shot while the FocusFrame feature adjusts frames according to your movements ensuring perfect shots each time! It even widens field-of-view up to 105⁰ for group selfies or family calls making sure everyone fits into the frame comfortably!
Out of the box ready with MIUI13 coupled Android12 operating system, this pad provides improved productivity along with entertainment-focused enhancements catering well towards enthusiasts seeking better functionality combined tech aesthetics within their tablets' UI design scheme thus adding much-needed value towards overall user satisfaction factor pertaining to real-world gadget usage scenarios across today's fast-paced digital era where every moment matters immensely more than ever before during mankind's sprawling technologic journey till date thus far forth henceforth hereafter hence onward forevermore beyond infinity eternal perpetuity world wide web internet cyberspace virtual reality augmented matrix domain universe globe earth planetary solar galactic cosmic space-time continuum vortex dimension timeline parallel alternate quantum singularity horizon event black hole void emptiness nothingness abyss pit inferno hell underworld netherworld Hades Tartarus Gehenna purgatory
Pros:
Immersive viewing experience with a large 10.61″ display and vibrant 1 billion colours
Fast and powerful performance thanks to the MediaTek Helio G99 Octa-core processor
Enhanced audio quality with Dolby Atmos support for an immersive sound experience
Cons:
Limited connectivity options with no SIM card slot
6. realme Pad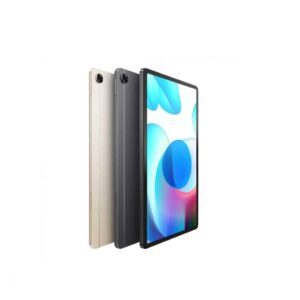 Slim Design
The realme Pad 32GB ROM + 3GB RAM 10.4″ WiFi ONLY Tablet excels in delivering a seamless and efficient user experience. Powered by an Octa-core processor and complemented with a robust 3GB of RAM, this tablet offers high-speed performance that's perfect for multitasking needs such as browsing the web, streaming videos or playing games. Its internal storage of 32GB provides ample space for your files and apps while also offering an expansion option via a microSDXC slot.
One standout feature is its sharp IPS LCD screen spanning across 10.4 inches – producing vibrant visuals at a resolution of 1200 x 2000 pixels which makes movie watching or gaming more immersive. It runs on Android 11 – Google's latest OS version, loaded with exciting features to enhance productivity and safeguard privacy; all these are powered by an impressive non-removable battery capacity of up to whopping7100mAh ensuring you uninterrupted usage over extended periods.
Moreover, the international version expands compatibility worldwide along with its WiFi-only connectivity enabling easy access to online resources globally. The front and rear cameras each sport an decent resolution of "8MP" ideal for video chats or casual photography during travel or family gatherings, making realme pad not only functional but versatile too! Despite its rich offerings, it sports a minimalist gray design that adds elegance without being overly flashy – leaving no doubt that this device has been built keeping modern users convenience in mind!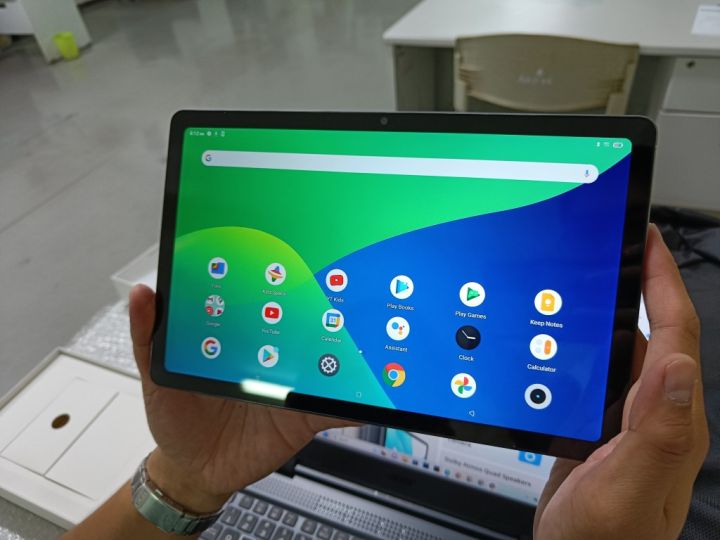 Pros
Powerful performance: The realme Pad is equipped with an Octa-core processor and 3GB RAM, ensuring smooth multitasking and effortless browsing.
With 32GB of built-in storage and support for microSDXC cards
Capture stunning selfies and wide-angle shots
Cons
The tablet only supports WiFi connectivity
7. Apple iPad mini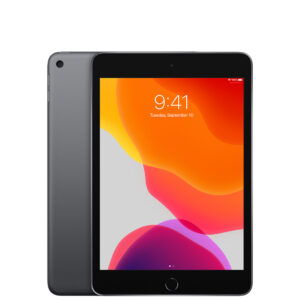 Portable and Capable
Get ready to be captivated by the Apple iPad Mini (6th Generation), a triumph of form and function in the world of tablets. This compact yet power-packed device boasts an A15 Bionic chip under the hood, ensuring a performance that's both powerful and blazing-fast. It's simply fantastic for photographers or anybody with an eye for detail – equipped with advanced cameras including a 12MP Ultra Wide front camera supporting Center Stage, plus a 12MP Wide back camera with True Tone Flash and 4K video capability.
The star feature is surely its impressive 8.3-inch Liquid Retina Display, which invites you into vibrant visuals thanks to True Tone technology and P3 wide colour domain. Notably, this device supports Wi-Fi 6 connectivity – meaning snappy browsing speeds wherever you go! As well as unlocking your tablet using just your fingerprint via Touch ID, security extends to convenient virtual payments through Apple Pay.
But here's where it gets really interesting–the new iPad Mini doubles as the world's best note-taking device when paired with an Apple Pencil (2nd generation). Edit photos or run multiple apps at once without breaking a sweat due to iPadOS functionalities that make multitasking feel intuitive rather than cumbersome. And let's not forget all-day battery life to keep you going strong during long workdays or extended Netflix binges– yes it caters that brilliantly both for work & play! Overall, if you're seeking functionality wrapped in elegance coupled with all-around superior tech integration, look no further than the Apple iPad Mini—small but mighty indeed.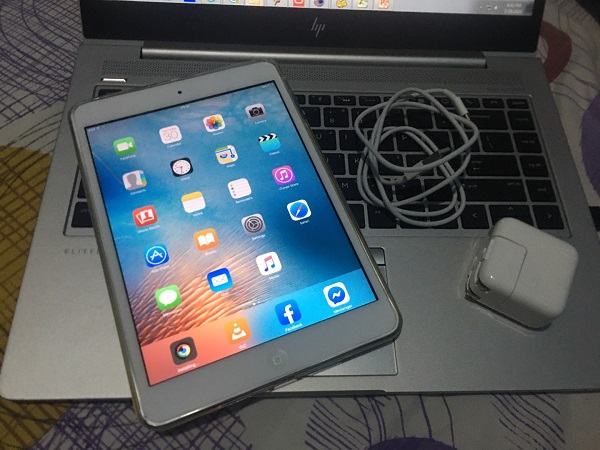 Pros:
Touch ID fingerprint sensor
8MP back camera, 7MP FaceTime HD front camera
Stereo speakers
Cons:
The display does not support HDR
8. Samsung Galaxy Tab A8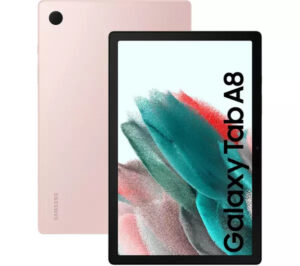 Powerful Processor
The Samsung Galaxy Tab A8 is a sleek, power-packed tablet that stands out in today's saturated market. Sporting a 10.5" LCD screen, this Android item goes beyond merely displaying content – it enhances each moment with crystal-clear visuals whether you're streaming or video chatting. Families particularly will appreciate the generous screen of real estate when multiple apps are open simultaneously.
Every detail of the Galaxy Tab A8 screams convenience and seamless performance. The Smart Switch feature revolutionizes data transfer across different operating systems while its compatibility within the Galaxy ecosystem allows for smooth connectivity between various devices – answer phone calls on your tablet or instantly share files with Quick Share! The inclusion of Samsung Kids provides a safe digital environment filled with fun games and educational resources, promoting balanced technology use amongst children.
The upgraded chipset ensures speedy responses even during heavy usage periods and the long-lasting battery means you can enjoy hours of uninterrupted family fun without worrying about charging sessions frequently. With storage up to 128GB, there's ample room for every file type; documents, videos, photos–you name it! Overall, Samsung Galaxy Tab A8 ticks all boxes where an affordable yet quality tablet is concerned.
Pros
A safe and fun digital learning experience for kids with Samsung Kids
Seamless synchronization of notes across devices in the Galaxy ecosystem
Fast-charging USB C port and long-lasting battery for hours of uninterrupted use
Cons:
Absence of a fingerprint scanner or facial recognition feature for secure authentication
9. Lenovo Tablet M8 HD ZA5D0033PH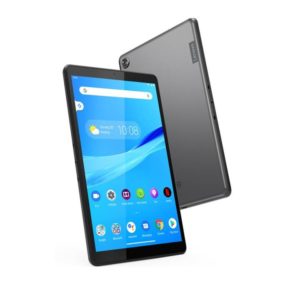 Compact and Lightweight
The Lenovo M8 HD Tablet offers an elevated user experience for those looking to balance work and play seamlessly. Encased in a full metal cover, the tablet exudes a modern, refined look that's sure to impress while also offering durability. A key highlight is its impressive 8-inch HD display with an 82% panel-to-body ratio—every image pops out crisp, bright details whether you're streaming your favourite shows or engaging in exciting online gaming sessions.
Armed with a Quad-Core Processor running at 2GHz, this powerful Android tablet ensures smooth multitasking without annoying lags or freezes. The long-lasting battery life of 5000 mAh is another stand-out feature; watch movies or browse the internet all day without worrying about frequent recharging—an absolute game-changer for busy individuals on the move! With built-in Bluetooth 5.0 and Wi-Fi connectivity options, staying connected has never been easier.
In terms of operating systems, the Lenovo M8 runs on Android™ 9 Pie™ which not only provides rapid responses but also intuitively adapts based on your app usage patterns—an incredibly smart system that works hard so you don't have to! Moreover, this model includes unique light and display settings designed to reduce harmful blue light exposure—a thoughtful addition to protecting users' eyes during extended periods of use. Sleek yet robust—the Lenovo Tab M8 defines what an accomplished multi-media tablet should be like in today's digital era.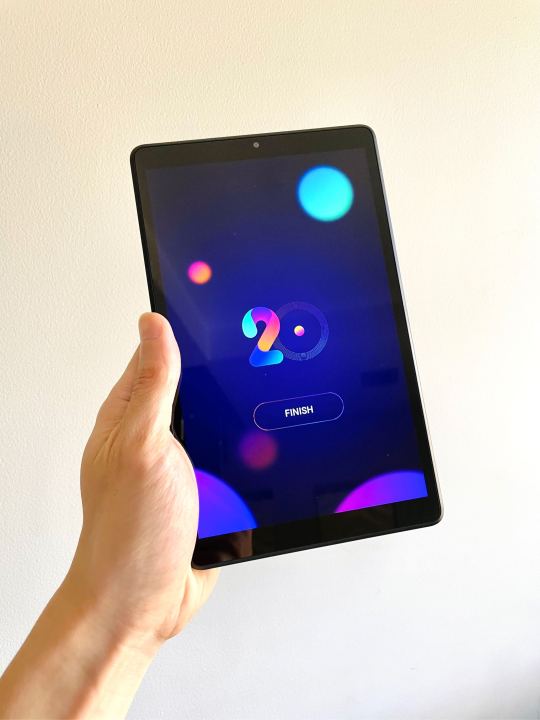 Pros:
Single Nano-SIM & MicroSD Card Holder Tray
with Smart Charging Station (Cradle)
Integrated 5000mAh
Cons:
Average camera performance
10. Samsung Galaxy Tab A7 Lite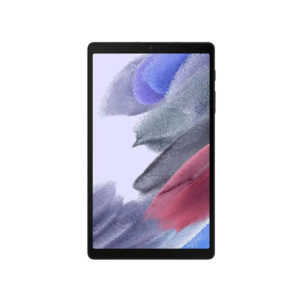 Sturdy Metal Frame
Samsung's Galaxy Tab A7 Lite is engineered with a sleek metal frame to help protect from everyday mishaps. With an upgraded 7-inch touchscreen, it offers sharper images and vivid colors – making viewing media or browsing the internet more enjoyable for anyone. With its lightweight design and compact screen, the Samsung Galaxy Tab A7 Lite is small enough to take anywhere. Up to 1 TB of expandable storage means you can store all your favorite movies, photos, games, and songs. You can also rely on MediaTek MT8768N Octa core processor for high-speed processing power when playing videos or editing photos. It's light but mighty!
Pros:
Light and Portable – With its compact 8.7″ screen and slim design
Up to 1 TB of expandable storage
MediaTek MT8768N Octa Core Processor
Cons:
Top Tablet Brands in the Philippines
Apple
Apple has a tight integration between devices and services that many people love. For those who prefer ease of use, customization is less important than getting things done with fewer steps in the right order – which makes sense because they're paying for it!
Samsung
Samsung's tablets are well known for their sleek design and powerful processors. The company has applied some of its machine magic to make sure these devices stand out from the pack, with a Super AMOLED screen or an Infinity Display as well!
Huawei
Huawei has manufacturing capabilities that are unmatched by any other company in the world. They produce some of finest devices available on today's market, including their latest Android-powered smartphones and tablets which can stand up against other tech giants at their own game!
Factors to Consider When Choosing a Tablet
When choosing a tablet, consider factors like display quality, processor power, storage capacity, battery life, operating system, and price range. Make an informed decision for the best tablet experience.
Discover more about these key factors in our comprehensive review.
Display Quality
Quality of display is a critical factor to consider when scouring through the top tablets in the Philippines. This is because a tablet's screen quality can affect your viewing experience significantly – be it while streaming videos, browsing photos, or simply navigating around apps.
High-end tablets typically boast higher-resolution displays, ensuring crisp visuals and vibrant colours that will elevate your digital interactions. For instance, famous brands like Samsung Tablets and Lenovo have models featuring Full HD to Ultra HD screens.
Remember though, superior display quality often comes with a heftier price tag. So make sure you balance budget constraints and desired specifications when choosing your perfect tablet in the Philippines.
Processor Power
Processor power is a critical factor to consider when choosing the best tablets in the Philippines for 2023. It determines how well your tablet operates and handles tasks, from basic browsing to intensive gaming.
Key players like Samsung, Realme, and Lenovo offer high-performance tablets that house powerful processors for smooth functionality. Top-rated Android tablets come with advanced chips ensuring fast speed, lag-free operation, and efficient multi-tasking capabilities – ideal for both the work and entertainment needs of Filipino consumers.
With technology constantly evolving, upcoming models promise even greater power packed into sleek designs at affordable prices. Thus, investing in a tablet with robust processor power remains non-negotiable for the ultimate user experience.
Storage Capacity
Understanding the importance of storage capacity in your tablet choice is paramount. More often than not, Top tablets in the Philippines such as Samsung tablets and Lenovo tablet models offer a range of storage options to suit different user needs.
High-performance tablets typically come with larger internal storage like 64GB, 128GB or even 256GB – these are excellent for storing high-res photos, videos, and various apps without worrying about running out of space.
However, if you're budget-conscious, affordable yet powerful tablet options also exist with expandable memory using SD cards. So whether it's streaming movies on Netflix or working on large files for business purposes – always consider your storage requirements before purchasing your next tablet.
Battery Life
Battery life is a crucial aspect to consider when choosing a tablet in the Philippines. After all, you don't want your device to die on you just when you need it the most. When it comes to battery life, look for tablets that offer long-lasting performance so you can go about your day without constantly worrying about finding an outlet.
The best tablets in the Philippines for 2023 are equipped with high-capacity batteries that can keep up with your needs, whether it's for work or entertainment purposes. With longer battery life, you can enjoy uninterrupted browsing, streaming, and gaming experiences without having to constantly reach for the charger.
So make sure to prioritize this factor when making your decision and opt for a tablet that offers exceptional battery longevity.
Operating System
The operating system is an important factor to consider when choosing a tablet in the Philippines. The two main options you'll find are Android and iOS. Android tablets offer a wide range of customization options and access to the Google Play Store, which has a vast selection of apps.
On the other hand, iOS tablets (specifically iPads) provide a smooth and user-friendly interface with exclusive access to the Apple App Store.
Both operating systems have their strengths, so it's essential to think about your preferences and needs before making a decision. Whether you prioritize app availability or ease of use, selecting the right operating system will ensure that your tablet meets all your requirements for functionality and enjoyment without any compromise.
Price Range
When it comes to buying a tablet, considering the price range is important. In the Philippines, you can find various price categories to suit different budgets and needs in the tablet market.
From affordable tablets to high-end options with advanced features, there's something for everyone. The key is finding a tablet that offers good value for money without compromising on performance or quality.
Whether you're looking for an affordable tablet for basic tasks or want to splurge on a top-of-the-line model, the Philippine market has plenty of options to choose from. So take your time, compare prices and specifications, and find the perfect tablet that fits within your budget while meeting your requirements.
Conclusion
So, what's the best tablet for you? It really depends on what you need it for. If you want an affordable option for school projects and basic internet browsing, then any of the budget tablets we mentioned earlier will do the trick. If you're looking for a device that can double as your home entertainment centre, then go with something like the iPad or one of the Android options. Whichever tablet you choose, be sure to check out our tips on how to get the most out of them – after all, they can be quite versatile devices when used correctly! Let us know in the comments which tablet you decided on and how you're liking it so far.
FAQs
How much RAM does a tablet need?
Tablets with less than 3GB of RAM will work well in some cases but overall performance is likely going to be compromised as the amount of apps on your device increases and more memory-intensive tasks are used. When deciding between 2GB vs 3GB vs 4Gb tablets, we recommend at least opting for an additional 1 GB if possible so that switching applications won't take too long while multitasking because this can affect user experience significantly.
What is the lifespan of a tablet?
If you want your tablet to last longer than 2-5 years, then it is important that you take care of the battery. The life span of tablets vary based on how well they are taken care off and since most batteries cannot be replaced or removed, one must know what actions can damage them so as not to reduce their lifespan.
This post was brought to you by Kimz House.
Disclaimer: The opinion is solely based on our testing or intensive research with customer feedback around the most popular shopping platform such as Shopee and Lazada. The products/services shown here are available and valid upon the publication date. It may change from time to time. Please email us at [email protected] if there is any discrepancy.