Last Updated on
The quarantine has certainly brought out new versions of ourselves. We've become chefs, online sellers, and among the most popular these days bakers. It seems like more and more people are exploring the inner baker in them and are fulfilling their sweet cravings by making it from scratch. This new hobby has also created a new demand for better electric ovens that can better accommodate more baked goodies.
We have rounded up this year's top-performing electric ovens in the Philippines when it comes to sales, performance, and reviews.
Table of Contents
Advantages of Electric Ovens
Best Electric Oven Brands in the Philippines
Conclusion
Quick Comparison Table
(scroll right for more)
1. Imarflex IT-210CS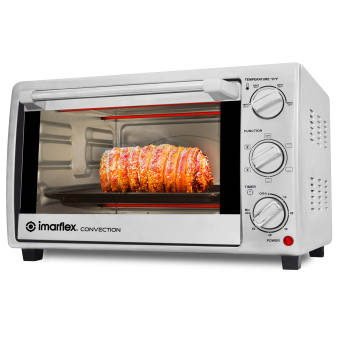 Best for Beginners
This is one of the ovens that we can proudly recommend to beginners. If you are not yet getting into selling your baked goodies yet, but simply want to experiment with new desserts, this is your best bet. This oven has a very refined temperature control. You can set the temperature from 100°C to 230°C, and you can also use fan and convection settings for your cooking.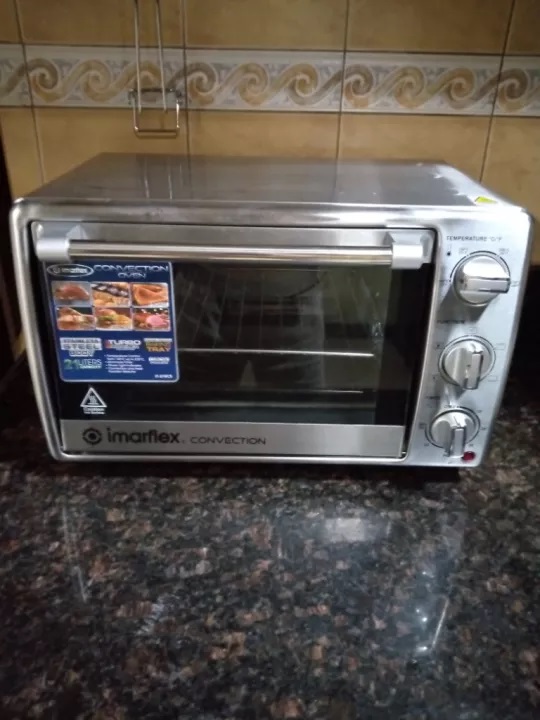 Pros:
60min Timer
Power Light Indicator
Convection, Heat Function Selector
Cons:
2. Kyowa KW-3338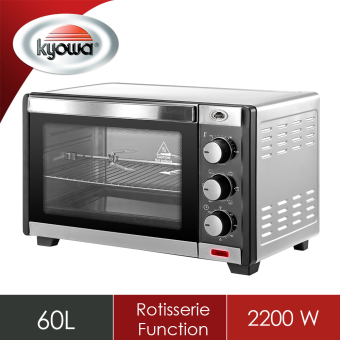 Best for Baked Food
While baked sweets may be popular these days, giving yourself a new, upgraded oven will also allow you to explore more "baked" recipes that can be served as main dishes. Kyowa's ovens will make that more convenient for you. It will also be easier to follow different cooking instructions, especially temperature setting with the rotary temperature control of this oven. The best part about buying from Kyowa is the wide availability of service centres all over the Philippines.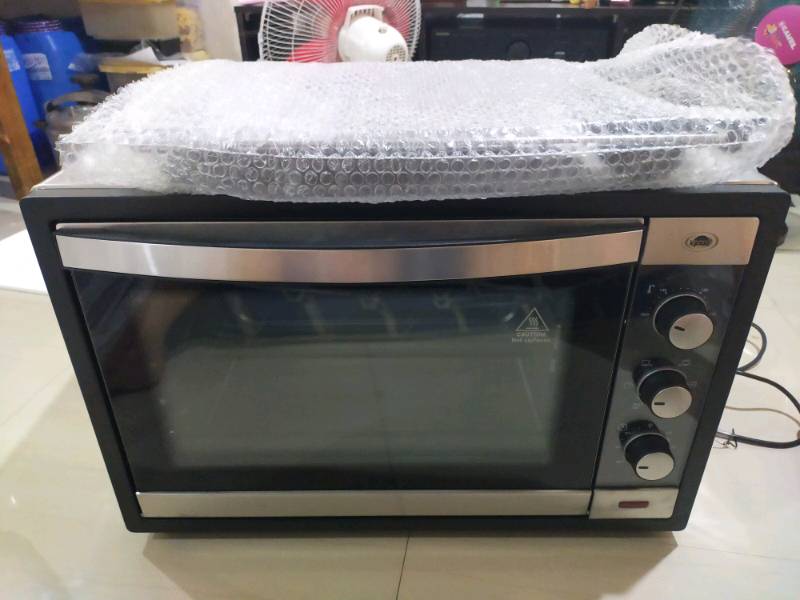 Pros:
Durable Stainless Steel Body
60-minute Timer with cooking end signal
Rotary temperature & heater control
Cons:
3. Imarflex IT-140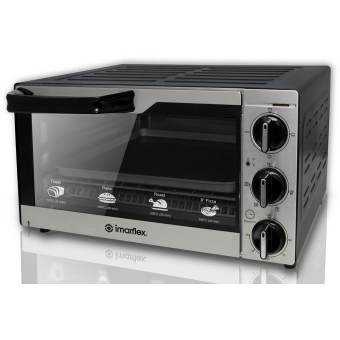 Best for Apartments
If you're living in an apartment or dorm and are looking for a reliable oven in the Philippines, this is perfect for you. The toaster oven is ideal for those who may not have a regular oven, but still want the baking experience. In case you plan to bake something using this toaster, the 60-minute Timer will come in handy for you. We also love its cool-touch handle, which is a rare find for ovens within this price range.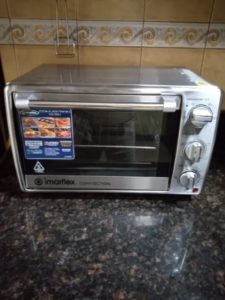 Pros:
Temperature Setting
Infrared Quad Heater
14 Liters Capacity
Cons:
The pan is a bit thin inside
4. Kyowa KW-3315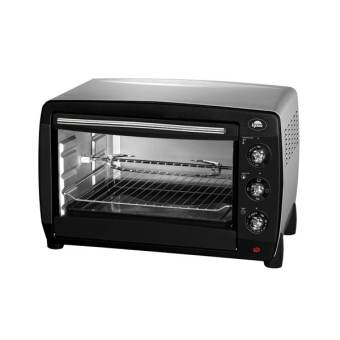 Large Capacity
The best part about buying ovens from Kyowa is the wide availability of service centres all over the country. Aside from that, also all their electric cooking appliances are budget-friendly, including this oven. For an oven with a relatively larger capacity, this comes in a compact body that can easily fit on your kitchen counter. No need to worry about making or buying a separate oven stand.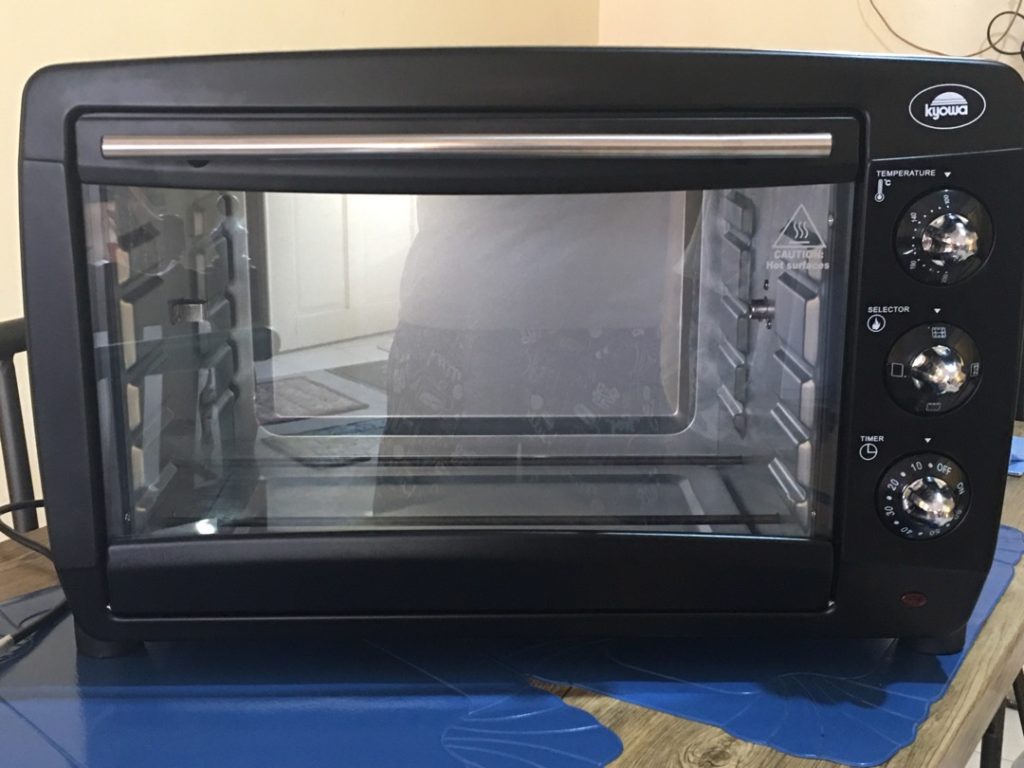 Pros:
With Rotisserie function
1 Hour timer switch
100ºC – 230ºC Temperature setting
Cons:
5. Imarflex IT-450CRS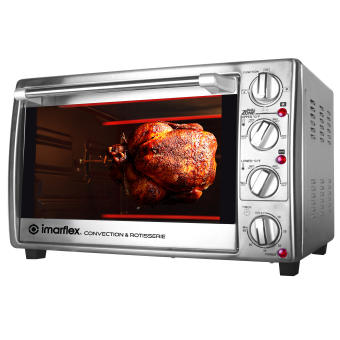 Easy to Clean
This is so far one of Imarflex's best when it comes to electric ovens. The recipes that you can do using this oven is almost limitless from pieces of bread, cakes, chicken, and pasta. It's also very easy to clean and maintain, especially that it comes with a non-stick cavity. No more annoying stains in your trays or grill.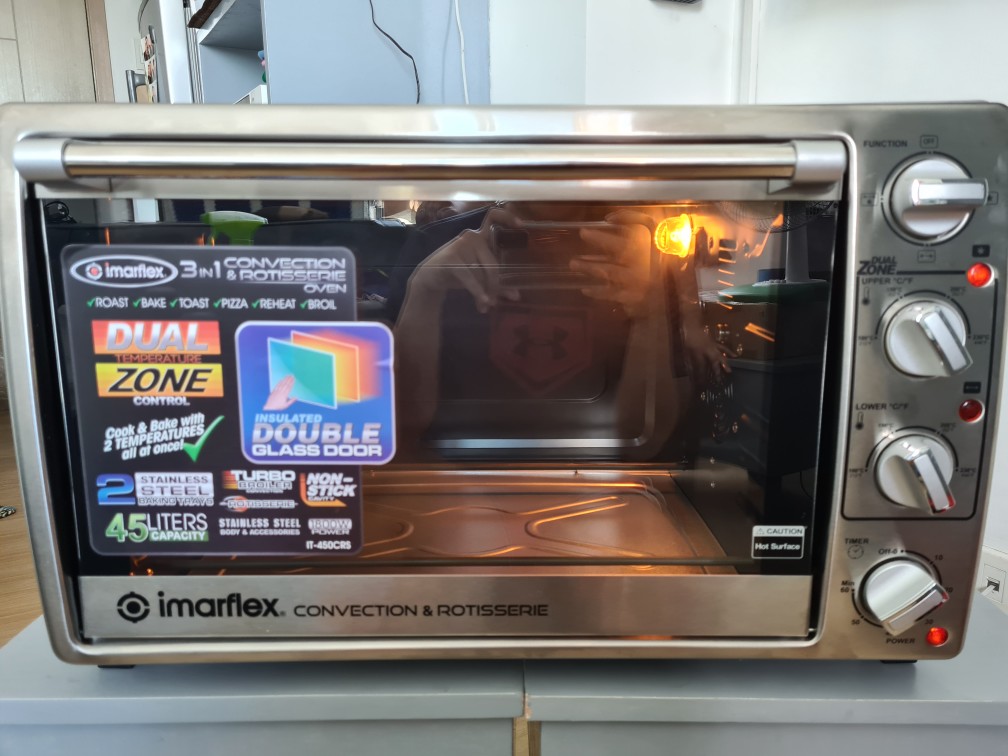 Pros:
2 Stainless steel Baking Tray
45 Liters capacity
Turbo Broiler Convection
Cons:
6. Macy Household Oven 20L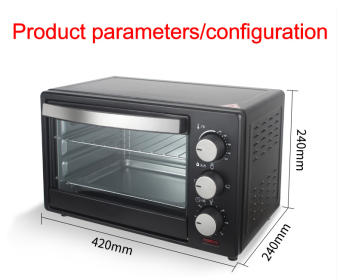 Best for Households
If you are looking for a household ovens that can do well everything a conventional one can, this Macy Household Oven is the one to get. With an independent heating pipe and a maximum of 60 minutes- timer. The best feature is the precise temperature for the duration the recipe required will produce the perfect bake for the household. The interior is also designed to be very easy to clean. There is also a second-grade sliding door with a 15° first gear that protects your hand from the heat. Provided also is a heat insulation handle to avoid burning your hand when taking trays out.
Pros:
Three heating methods to control
20L capacity
Explosion-proof clear glass
Cons:
7. Elmax Household oven 20L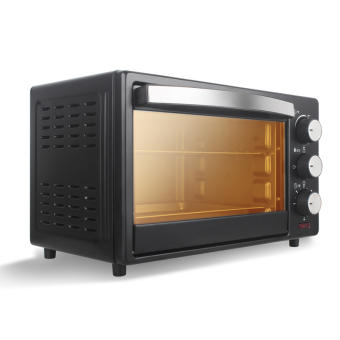 Precise Temperatures
Remove the fear of overcooking or undercooking your bakes because of unstable temperature as the independent heating tubes provide precise temperatures and are easier to control than your conventional oven. The Timer of this oven also reaches up to 60 minutes for longer cooks. The best part of this oven is that the interior also has a food-grade liner that makes it easier to clean: Cook anything and everything from the fancy croissant to a family dinner.
Pros:
Three heating methods to control
20L capacity
Independent heat pipe up and down
Cons:
Not ideal for large servings
8. Midea PT1011
Best for Small Portions
For those who prefer a smaller size oven, this is the best choice to make. This household oven has a capacity of only 10L, which is more than enough, especially for those who only see the need to cook for a smaller number of people. The size is perfect, especially for those with smaller countertops and will allow one to cook only the amount that is going to be eaten, avoiding excess food waste.
Pros:
Thermostat ranging from 60°C to 280°C
Upper and lower quartz heating tube
The grill pan gets pulled out as the door is open
Cons:
Smallest capacity on the list
9. Hanabishi HEO 45SS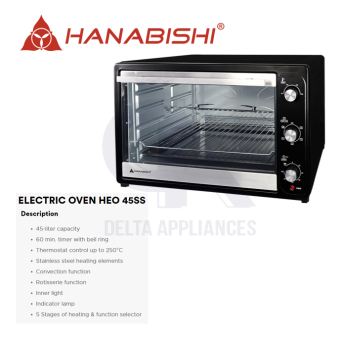 Best for Bigger Batch
As a contrast to the previous product, this electric oven has a capacity of 45L that will allow you to cook and bake bigger batches of food, either for a huge crowd or for starting a small business. This oven is as close as it can get to the conventional oven but only requires a special space on the countertop.
Pros:
Temperature selection up to 250°C
Five stages of heating and function select
With a rotisserie function for this is more than for baking.
Cons:
10. Electrolux EMG23K38GB
Excellent Grill Power
Looking for a microwave that can adjust to your cooking needs? Look no further than the Electrolux EMG23K38GB! With 5 power adjustments, this microwave can cater a small solo serving or a large family-sized meal. And don't worry about voltage – this microwave works with 230V and 60Hz frequencies. The grill power will not only heat the food but also give it brown and crispy food, whether that'd be meat or vegetables.
Pros:
A voltage of 230V, frequency of 60Hz,
5 power adjustments
Can cater a small solo serving to a family-sized meal.
Cons:
Advantages of Electric Ovens
While many huge pastry shops can be seen using gas ovens, there are still compelling benefits from using electric ovens, especially if you are new to baking. One of the most important advantages that you will experience from an electric oven is the consistency of the heat.
Along with that is also the more even distribution of heat for your recipe, so no need to worry about batches of goodies that are rather more burnt than the rest. Electric ovens are also generally more space-efficient than gas-range ovens. They can easily fit in your kitchen counters because of the minimal space requirements.
Best Electric Oven Brands in the Philippines
Imarflex
Imarflex produces quality, affordable home appliances that Filipino families know and love. With a wide range of products to suit everyone's needs from the kitchen all way down into your bathroom vanity or closet organizer–they're sure you'll find something!
Kyowa
Kyowa has been the iconic brand of home appliances in Philippines for decades. The company was established back in 1988 and they've consistently maintained high quality products at affordable prices, which is why so many Filipino families love them!
Conclusion
Whether you're a beginner or an expert baker, we hope that this list will help you choose the right electric oven for your needs. We would like to remind our readers that aside from performance and reviews, it is also important to consider factors such as size, price, and features when making a purchase. So what are you waiting for? Start browsing now and get that perfect oven for all your baking needs!
FAQs
How do I choose the right electric oven?
A lot of information should be considered before choosing an oven. One of the important factors to consider is the maximum temperature you would be needing, depending on what you are planning to use it regularly. Another factor is the size of the oven, when you are regularly serving multiple people, it is better to choose an oven built with larger capacity. Lastly, you need to consider what is your purpose for buying an oven. Whether you are in it for home cook meals or trying to achieve results that is in the range of professional cooking levels, you need to consider the features an electric oven offers.
Why do I have to preheat my oven?
Preheating allows the oven to have the time to reach the correct temperature for the recipe. Skipping preheating your oven can actually result to your food being undercooked.
This post was brought to you by Kimz House.
Disclaimer: The opinion is solely based on our testing or intensive research with customer feedback around the most popular shopping platform such as Shopee and Lazada. The products/services shown here are available and valid upon the publication date. It may change from time to time. Please email us at [email protected] if there is any discrepancy.