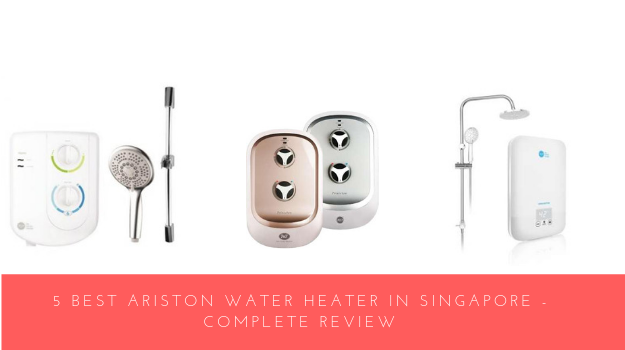 Water heaters can provide a comfortable shower for you and your family each day. Finding a quality brand should be a priority if you want a heater that you can use for a long time. Here we present the 5 best water heaters from one of Singapore's top water heater brands, 707 Water Heater.
1. 707 Alpine Instant Water Heater
Superior water heater that is built from premium materials. This is one of the leading models for high-quality storage water heater in Singapore today.
Check out these features:
Chrome Shower Sliding Kit
5 shower head options
Copper water tank
Anti-scald protection
Temperature flow control
It's safe for family use (and even children), and since it is made from durable materials, you are guaranteed to last for years even with consistent use.
Looking for this reliable water heater? You can buy it here.
Check The Best Price at Lazada
2. 707 Princeton Instant Water Heater
Delivers quality showers to any home. It has several useful features, exceeds product safety standards, and elegant design making it one of the premium water heaters sold in Singapore.
Key features of the model:
Copper Tank
Seal of safety (Singapore)
Non-slip controls
Pressure-relief, anti-scalding, temp control, warning sign, and splash-proof
The built-in safety features of the product such as anti-scalding, pressure relief, warning signals, temperature control, and seal of compliance with Singapore's safety standards will ease your worry and just enjoy your shower. It's one of the best water heater's available in the market today.
View the Princeton Water Heater right here.
Check The Best Price at Lazada
3. 707 Kensington Electric Storage Water Heater
Need a larger tank for your huge household? You can count on this water heater to do the job and do it well. The brand has been around for three decades, so you can also be assured of their reliability in storage water heater technologies.
Other features:
Responsive with multiple features to suits everyone's needs
Top certifications in appliance safety
Flexible Installation
10 years tank warranty
707 has always been every Singapore home's partner in a comfortable and safe shower experience. And this tank is simply one of those that match the needs of a busy household.
Buy this water heater at a discounted price here.
Check The Best Price at Lazada
4. 707 Compact Instant Heater
707's Compact instant heaters is a reliable and straightforward device that's been used by thousands of households in Singapore for years. Your family will experience comfortable showers with no worries with this device.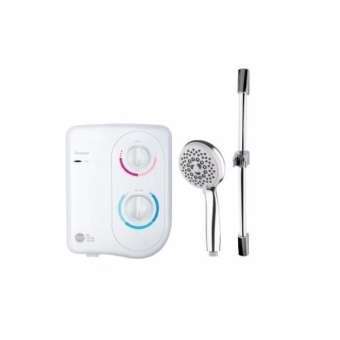 Highlight features:
Compact design
Water flow and pressure controls
Singapore safety standard compliant device
You've seen this product in many households for a reason. Many homes have installed this product because it consistently provides comfortable showers in a simple water heater. This can be installed quickly and will do the work for you.
Buy your own by clicking here.
Check The Best Price at Lazada
5. 707 Queenston Instant Water Heater
Warm showers are a perfect way to relax after a long, hard day at work. You'd want instant water such as the Queenston Instant Water Heater for that job. Pamper yourself with this water heater that delivers shower water at just the right temperature.
Product features include:
Fully digital temperature control
Efficient heating system
Multi delivery system
Product safety compliant (Singapore)
The product delivers water at just the right temperature to multiple water sources based on the settings you selected. It's safe to use and has all the features in a premium water heater. It also comes with a massage shower set that can give a more relaxing shower experience.
This link will take you for a quick view of the product.
Check The Best Price at Lazada
707 Brand
707 has been known for their quality home appliances, including their popular instant water heaters which are seen in many Singapore homes. This home-grown company in Singapore puts a premium on family and personal welfare of their customers.
Grab our top recommended 707 brands now:
1 – 707 Alpine Instant Water Heater
2 – 707 Princeton Instant Water Heater