Last Updated on
Nourishing your skin is a great way to keep it healthy and youthful. Whitening body lotion provides the moisture that keeps your skin supple, which will help slow down the aging process for both men and women alike. You can find the word "white" for every product on any aisle of a store – from sunblock to makeup, there is always an option to make your skin lighter. This obsession has been created by factors like sun damage, stress or unhealthy eating habits which could cause discoloration or other damages that show up more clearly against fairer skins than darker ones. The best solution would be using whitening lotions and creams so as not only keep you looking young but also healthy at all times!
Table of Contents
Top Whitening Lotion Brands in the Philippines
How to Choose the Right Whitening Lotion
Our Top Recommended Products
FAQs
Quick Comparison Table
(scroll right for more)

1-Belo Intensive Whitening Body Lotion 200mL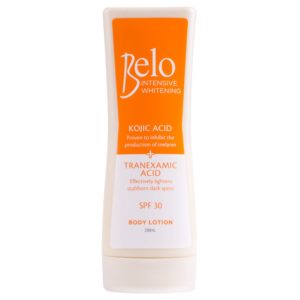 Intensive Whitening
Belo Intensive Whitening Body Lotion is specially formulated to rapidly bring back the golden glow that so many people have been missing. It's clinically proven and contains Tranexamic Acid and Kojic Acid – the combination you need for brighter, more radiant skin with zero UV exposure. Belo Intensive Whitening Body Lotion is a hypoallergenic, dermatologist-tested formula made to whiten and brighten while protecting your skin from the harmful UV rays of both UVA and UVB. They use high levels of titanium dioxide as an sunscreen ingredient because it offers more protection than zinc oxide against UVI rays. SPF 30 keeps sun from aging your skin. Dermatologist-tested for sensitive skin. Contains hydrating glycerin to keep your skin supple, smooth, bright and youthful looking all year long.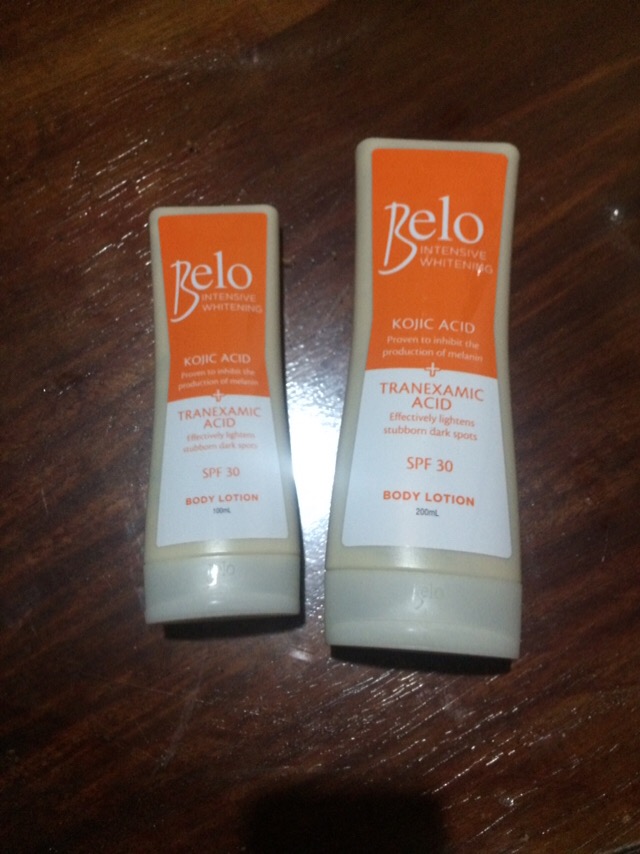 Pros:
Intensive whitening lotion for the body
Kojic + Tranexamic Acid: Whitens 64% better than regular Kojic soaps
SPF 30: for daily sun protection
Cons:
Not recommended for facial use
2-NIVEA Body Extra White Firming Lotion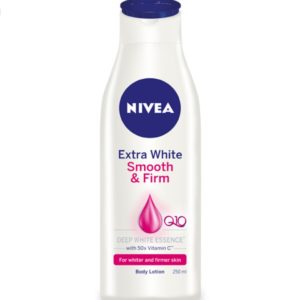 For A Smoother Skin
Nivea's world-class expertise in skin care is now available in a new line of products. With each one designed specifically for your needs, you can enjoy clean and toned looking skin with every product. The Extra White Firming Lotion helps to lighten spots while firming the skin and reducing the appearance of cellulite spots as well as wrinkles. Get that flawless, radiant skin you have always dreamed about with NIVEA Body Extra White Firming Lotion. With the added benefits of Q10, your skin will become smoother and firmer while being protected from the sun rays to make sure your fair complexion is long-lasting. This lotion has an even better formula than ever before with a refreshing fragrance to give you that spa like experience everyday.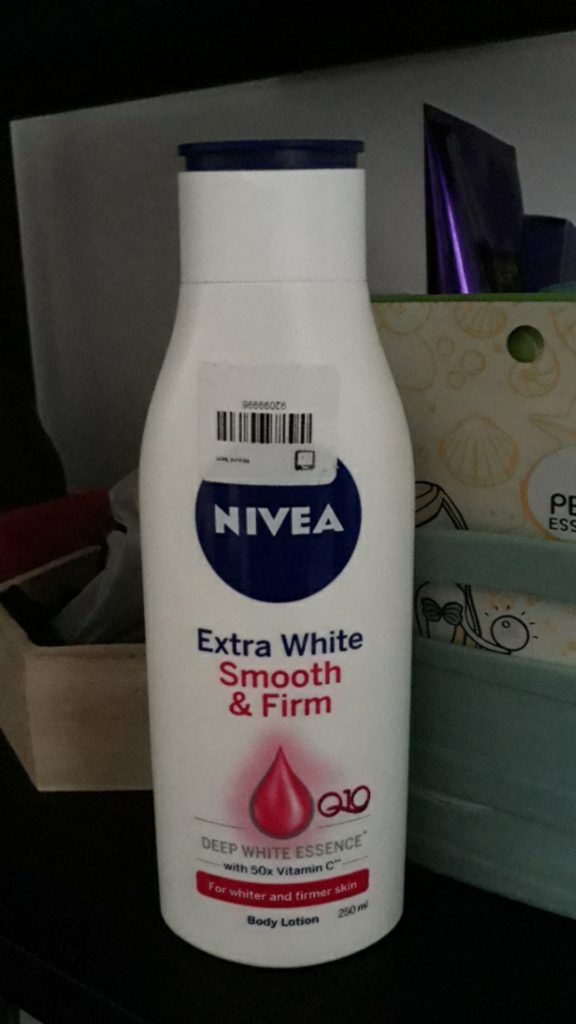 Pros:
Vitamin C
Cell Boosting Ingredients
Repairs 10 signs of dark spots
Cons:
Capped opening, and not pump
3-Vaseline Healthy White Lotion UV Lightening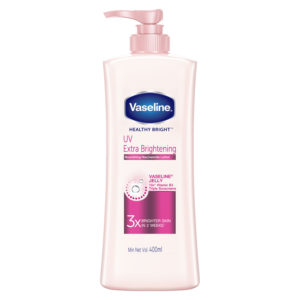 Best for Sun Protection
Vaseline Healthy White Lotion UV Lightening with Vitamin B3 and Triple Sunscreen combines long-term whitening effect that is sun protective. It helps your skin heal dryness and damage using micro-droplets of Vaseline Jelly. The newly enhanced formula of Vaseline Healthy White Lotion UV Lightening offers a light moisturizer with Healing Micro-droplets of Vaseline Jelly for extra skin nourishment from head to toe. The lotion is fast absorbing and leaves no greasy residue, making it an excellent option for any occasion.
Pros:
Vaseline Healthy White UV Lightening Lotion
Fairer skin in 2 weeks
Fast absorbing, non-greasy
Cons:
4-LTS Milky White Intensive Whitening Pure Glutathione Lotion with SPF 100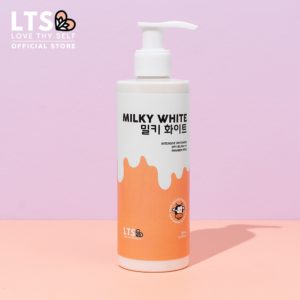 Best Moisturizer
The LTS Milky White Intensive Whitening Pure Glutathione Lotion with SPF 100 is the whitener and moisturizer you need in your beauty routine. Get a radiant skin tone that stands out all day by applying this product on morning, night, and under makeup! Get the beautiful white skin you've always wanted with LTS Milky White Intensive Whitening Pure Glutathione Lotion. A moisturizer used for your complete body's beauty, giving it that UV protection and glow that lasts throughout the day.
Pros:
Sweet Milky Vanilla Scent
Protects from UVA and UVB
Intensive Whitening
Cons:
Fruit scented, which might not be for everybody
5-Gluta-C Intense Whitening Dual Antioxidant Lotion with SPF 25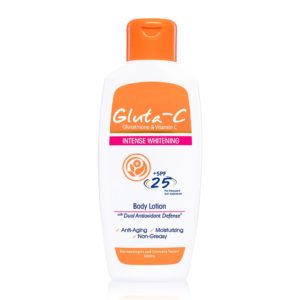 Anti-Aging Properties
So if you're looking for a luxurious, stable moisturizer that also packs powerful protective properties to fight those pesky UV rays coming from the sun in the summer? We recommend Gluta-C Intense Whitening Dual Antioxidant Lotion with SPF 25! This formula will keep your skin feeling moisturized without leaving them feeling soggy or oily. Gluta-C Intense Whitening Dual Antioxidant Lotion is a must-have for your topical regimen. The noncomedogenic formula absorbs through skin quickly without greasiness, helping hydrate and reduce fine lines while also providing maximum broad spectrum protection from UVA/UVB rays. Plus it has green tea extract which protects against free radical damage
Pros:
Intense Whitening
Anti-Aging Treatment
Eco-friendly sunscreen
Quick absorbing
Cons:
Not as moisturizing as expected
6-Gluta-C Kojic Plus+ with SPF 30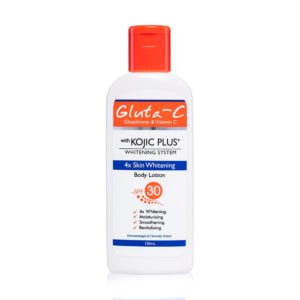 Skin Protection
Sun and free radicals can wreak havoc on your skin's natural complexion, but not if you're protecting yourself with Gluta-C Intense Whitening Dual Antioxidant Lotion. It's lightweight, non-sticky, and easy to use. This advanced formula is dermatologist tested with SPF 25 and locks in moisture. Gluta-C Intense Whitening Dual Antioxidant Lotion with SPF 25 gives you 4X Active Whitening Action to lighten and even skin tone as it moisturizes and hydrates your skin. It's an effective anti-acne treatment while providing sun protection of up to SPF 25. And finally, this revitalizing lotion smoothens the look of aging and dry areas!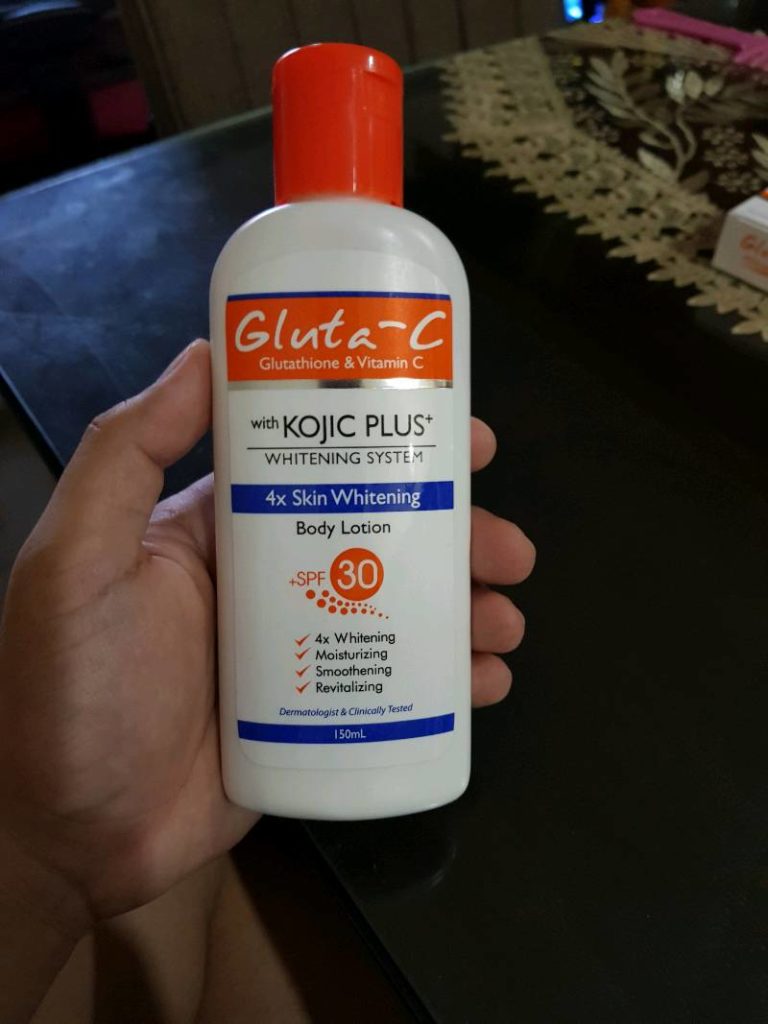 Pros:
4X Intense Whitening Action
Moisturizing & Skin Hydration
Anti-acne
Cons:
A bit greasy on the skin
Scent is not for everybody
7-Dr. Davey Carrot Whitening Body Lotion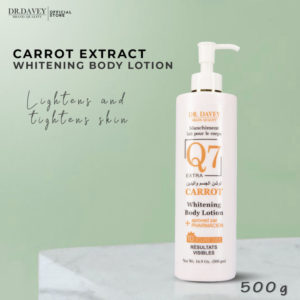 Made from Mineral Ingredients
Eliminate dark spots, wrinkles and other imperfections with this Dr. Davey Q7 Extra Carrot Whitening Body Lotion. It is made of completely natural ingredients for a healthy glow without the risk of side effects. Apply daily to feel comfortable in your own skin again. Lighten your look without losing the color with Dr. Davey Carrot Whitening Body Lotion! It is incredibly lightweight and sinks into skin promptly, leaving no oily residue along its path like many other lotions. This lotion also has SPF protection so not only will you have shiny, healthy-looking skin but it will be protected from all those UV rays to keep future damage at bay. To top off these amazing features, it's packed full of nourishing ingredients that help heal blemishes and improve general complexion.
Pros:
Moisturizing
Whitening
Anti-oxidant
Cons:
A bit on the expensive side
8-Abonne Milk Power Lightening Lotion w/ Collagen
Non-Greasy
Abonne Milk Power Lightening Lotion w/ Collagen is a non-greasy lotion that gently protects your skin from UV rays and gives it a healthy glow. This lotion contains dairy proteins which are gentle for sensitive skin. With long-lasting protection from UV rays and a healthy radiance, Abonne Milk Power Lightening Lotion w/ Collagen is just what your skin needs. This milk lotion concentrate does not only protect the skin against harmful UV rays but also moisturizes it deeply while giving it that healthy glow you have always desired.
Pros:
Lightening & Young Looking
Lifting & Reduces Wrinkles
Healthy Glow of Your Skin
Cons:
A bit heavy concentration
9-Relumins Advance White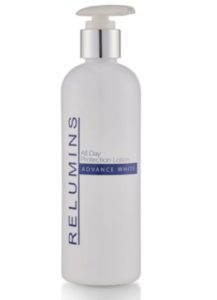 For Skin Hydration
Relumins Advance Whitening Lotion is the ultimate beauty solution for flawless, hydrated skin.This all-in-one day treatment works to soothe and rejuvenate stressed skin in a single step while improving your natural glow. Skin goes from tired and dry looking to revitalized with moisture that lasts all day! Relumins Advance White Stem Cell Therapy All In One Day Lotion is a two-in-one product that moisturizes and provides instant whitening. The Placental Protein helps enhance collagen production, while the TA stem cells help boost natural cell turnover for that coveted glow from within.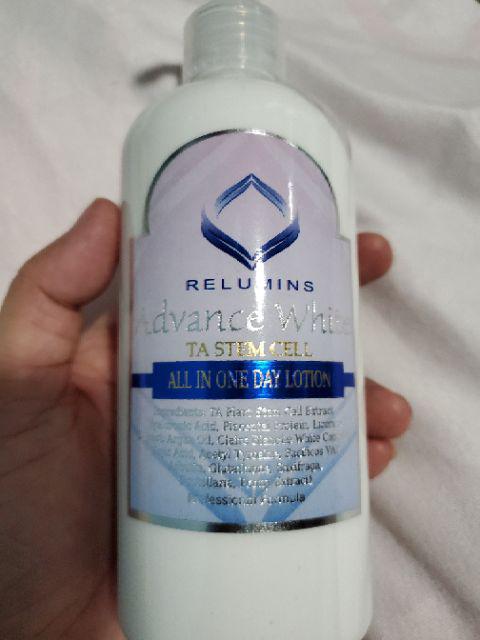 Pros:
Professional formula, Pharmaceutical Grade.
TA Stem Cell Stimulates Collagen for Healthier Skin
Arbutin from botanical sources is the safest and most effective skin whitener
Cons:
A bit on the expensive side
10-VITAPACK 8-in1 Whitening Lotion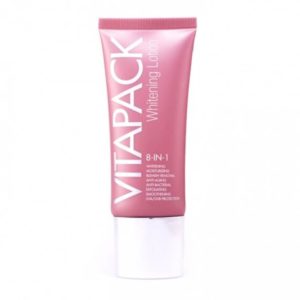 Multi-Purpose
Vitapack Whitening Lotion is the perfect solution for all your skin care needs. With an exclusive blend of ingredients, this lotion will leave you looking and feeling years younger with radiantly beautiful white-colored glowing healthy youthful radiance that's hard to compete against! It lightens blemishes while removing wrinkles as well repairing elasticity so everything about our appearance from head down or up has been greatly improved by using it alone
Pros:
Removes blemishes
Anti-aging
Exfolioating
Cons
Top Whitening Lotion Brands in the Philippines
Belo
The formulation of Belo's products is grounded in science and they're safe for everyday use. There's proven efficacy, backed by extensive clinical tests on Filipino skin as well! The company doesn't contain any banned or harmful chemicals so you can feel good about buying these essential items from them every day without worry.
Vaseline
Vaseline is a favorite among many people for its hypoallergenic, safe and effective skincare properties. Plus it never fails as an easy way to get rid of dry patches on the skin!
Nivea
The new Nivea products are so amazing, they leave your skin feeling softer and more hydrated than ever before with no unpleasant residue. The formula for all of their skincare line has changed to be easier on sensitive skins like yours!
How to Choose the Right Whitening Lotion
SPF – Exposure to sunlight without proper protection causes all types of negative effects on our beautiful complexions including wrinkles, age spots and uneven pigmentation. So when choosing the right whitening lotion, make sure that they offer some protection from the sun. Whitening lotions are known to reduce the production of melanin in the body, which causes skin to lighten and brighten. These products serve more as preventative measures rather than solutions for pre-existing skin problems.
Natural Ingredients – Kojic acid, vitamin C, niacinamide and glutathione—these are just a few of the natural ingredients found in whitening lotions. The best ones contain these as their active ingredient because they can penetrate deep into your skin to remove stubborn stains on an even deeper level than other products you might find at your local store. Kojic acid is a natural extract that comes from the fermentation of malting rice. Kojic acid, which reduces skin discoloration and pigmentation in the skin, can be found among many products on store shelves today – including lotions manufactured by leading brands like Neutrogena. Vitamin C also plays an important role when it comes to keeping your complexion healthy and bright-looking; not only does vitamin C help ward off immune problems, but it promotes firmness and elasticity in our bodies' largest organ as well!
Our Top Recommended Products
1-Belo Intensive Whitening Body Lotion 200mL
2-NIVEA Body Extra White Firming Lotion
3-Vaseline Healthy White Lotion UV Lightening
FAQs
How long does it take to whiten skin with lotion?
Whitening skin with lotion is not a quick process- it typically takes at least 7 days for noticeable results. However, if you want to get rid of your dark spots and sun damage as soon as possible, natural products can also work better than other products formulated with more concentrated ingredients that have been shown to take less time.
Do whitening lotions really work?
Do you want to whiten your skin? There are many products that will help, and they all vary in their ingredients. Some of the major ones include kojic acid (which suppresses tyrosinase), vitamin C (helps with collagen production) or hydroquinone. These may have side effects such as dryness, irritation, redness or itchiness--so be careful when choosing a product! Aside from this though there are also some things we can do: limit our sun exposure by wearing sunscreen every day and moisturizing often;
This post was brought to you by Kimz House.
Disclaimer: The opinion is solely based on our testing or intensive research with customer feedback around the most popular shopping platform such as Shopee and Lazada. The products/services shown here are available and valid upon the publication date. It may change from time to time. Please email us at [email protected] if there is any discrepancy.