Last Updated on
The best water heater in the Philippines is one of the most important household appliances for comfortable living. If you're looking to buy a water heater, it's not always easy to find the perfect brand that suits your needs and budget.
This article will present a list of the top 10 brands with their pros and cons so you can make an informed decision when purchasing your next water heater.
A more luxurious shower starts with having a functional, energy-efficient water heating system installed in your home or business. In this post, we'll take a look at some popular brands that offer high-quality products at affordable prices!
Table of Contents
Top Water Heater Brands in the Philippines
Why Choose Instant
FAQs
Water Heater Comparison Table
(scroll right for more)
1. JOVEN S510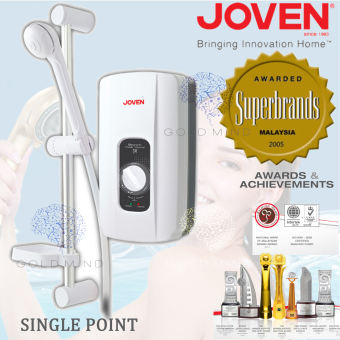 Easy Installation
It's hard to go wrong with a brand that has been loved and tested over the years, especially in Asia. Your best bet for easy installation of a water heater is to go for an instant type like this one. This water heater comes with an adjustable shower holder and soap tray, to go along with its compact and elegant packaging. The hose of this water heater is extremely durable and flexible, so it's unlikely for you to have to change or upgrade it for a couple of years.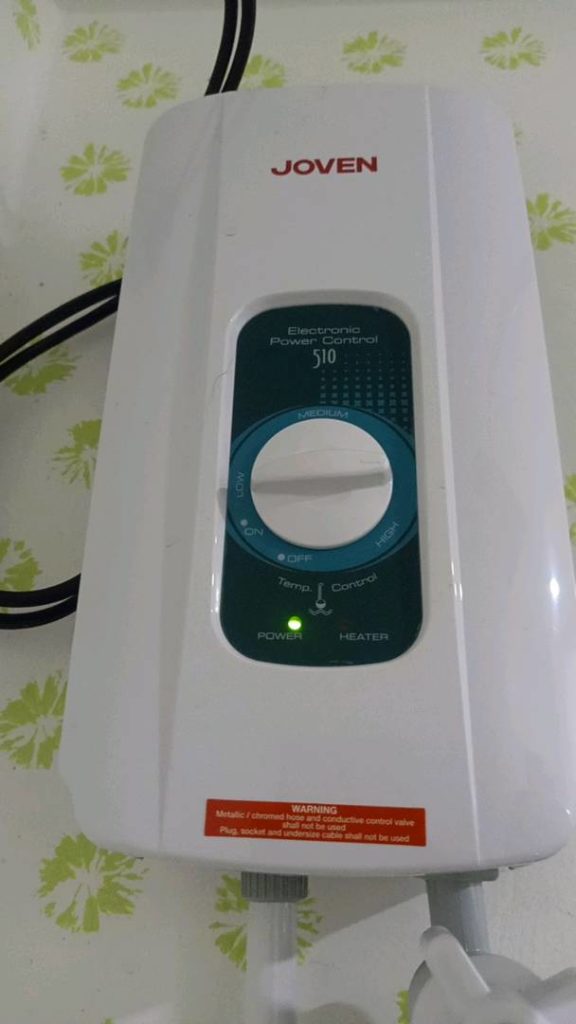 Pros:
Autoflow sensor switch
5 spray pattern
Anti-scalding
Cons:
2. Stiebel Eltron Water Heater AQ-45E
Energy Efficient Operation
Looking for a powerful and efficient water heater that can handle even low water pressure? Look no further than the Stiebel Eltron AQ-45E! This top-of-the-line water heater features anti-scalding protection with an auto cut-off thermostat, ensuring that your family stays safe. Additionally, the ELSD (Electric Leakage Safety Device) protects against electricity leakage, while the high-efficiency plastic tank is both durable and water/splash-proof to IP 25 electrical safety standards.
Pros:
New high-efficiency plastic tank
Works even with low water pressure
Easy installation
Cons:
3. Orville Instant Water Heater
Space-Friendly
Instant water heaters are now getting more space-friendly, and this one is by far one of the sleekest we've found. It'll fit even condominium bathrooms, and will even add to the overall value of your property. Apart from its aesthetics, what we love about Orville water Heaters are its security features. Almost all parts are made to be waterproof, thus avoiding untimely corrosion.
Pros:
High-temperature resistant
Wear-resistant
High-quality insulation materials
Cons:
Water terminal isnot brass/copper, but plastic
4. Panasonic DH-3PL1
Compact Body
f you're looking for a water heater that's compact, easy to install, and packed with safety features, the Panasonic DH-3PL1 is a great option. This unit is just 34cm wide, making it perfect for small spaces. Plus, the single water filter mesh makes maintenance a breeze. And with nine safety points, you can be sure your family will be protected from scalding water or steam burns. Finally, the anti-bacterial shower plate helps keep your water clean and free of harmful bacteria.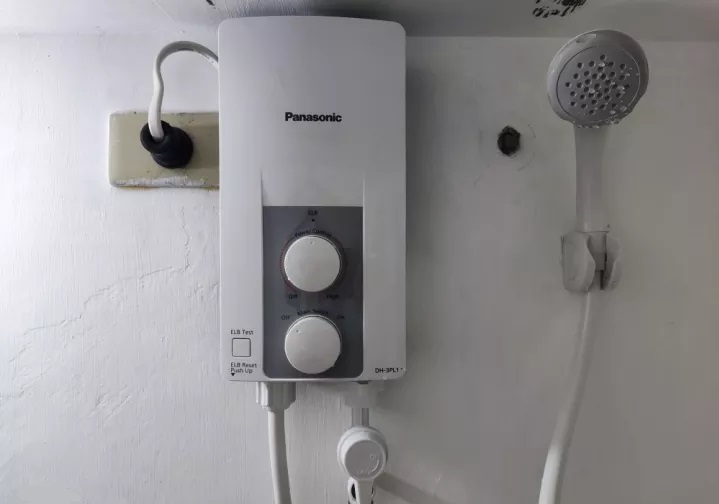 Pros:
Compact Body
9 Safety Points
Anti-Bacterial Shower Plate
Cons:
5. American Home AIWH-3705SE
Multi-Massage Spray
One of the reasons why people love a good hot shower is how effective it is in relaxing the body. Add to that the multi-massage spray sensation that comes with this instant water heater. The installation of this water heater's shower needs to be done professionally, given this model is only splash-proof. When you buy this online, you may opt to avail of the P1,000 pesos installation from the supplier.
Pros:
ECLB (earth leakage circuit breaker)
Built-in auto flow sensor
NTC Thermal Cut-out
Cons:
Made for smaller hot water demands
6. Electrolux EWE351KX-DWX2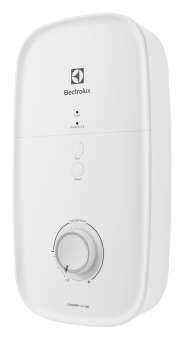 High Heat Resistant
If you're looking for a water heater that is safe and reliable, the Electrolux EWE351KX-DWX2 is the perfect choice. With SafeReady® technology, it automatically tests electrical safety before each use, so you can rest assured that your family is safe. It also features 15 advanced safety features, making it one of the safest water heaters on the market. Additionally, its stylish and slim Scandinavian design makes it a great addition to any modern home.
Pros:
LED Indicator
Built-in water and dust protection
Built-in surge protector
Cons:
A bit more expensive than other models
7. Midea Shower Heater FP-67WTR380WMTL-W1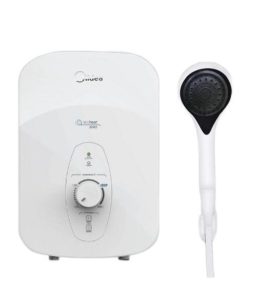 Affordable Option
Looking for an affordable and eco-friendly way to heat your shower? Look no further than the Midea Shower Heater! This single point basic heater can provide up to 3800 watts of heating power, ensuring that your shower is always comfortable. Plus, the built-in safety assurance system keeps you safe while you bathe. And if you're looking to save energy, the Eco Heat setting is perfect for you!
Pros:
Safety Assurance
Instant Heating
Eco Heat Setting
Cons:
Midea's strict warranty requirements
8. Phliplus Fast heating 6000W
Fast Heating
Looking to take a hot shower in a hurry? Look no further than the Phliplus Fast Heating 6000W. This machine is designed to heat up your water quickly and efficiently, so you can jump right in and enjoy a refreshing shower. It's also waterproof and leak proof, so you can rest assured that your bathroom will stay neat and tidy. Plus, with its chip control and intelligent operation panel, you can be sure that your shower will be consistent from start to finish.
Pros:
Waterproof
Leak-proof
Chip-controlled
Cons:
Durabiliy is a bit lower than other models
9. Jatec X5 Heater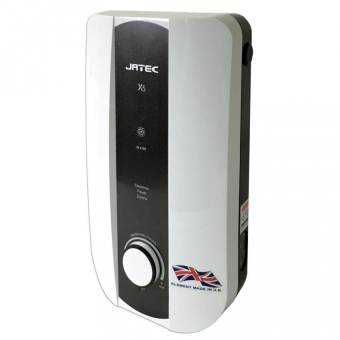 Low Maintenance
Passes the small but terrible water heater when it comes to performance and durability. It is low-maintenance and comes with lifetime service. It is also relatively easier to install compared to other brands of water heater. While they offer professional installation for this, the product manual is also sufficient enough for those with the inner handyman in them.
Pros:
Splash Proof Casing – IP25 Standard
Flow Switch System
Thermal Cut-out
Cons:
10. Imarflex Shower Heater ISH-6500BP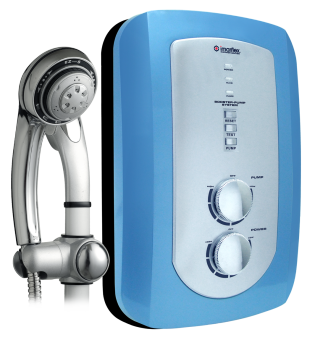 Anti-Scalding Features
One of the most innovative water heaters in the market today, with reliable anti-scalding features making it a safe choice for families with kids and elders. All the controls you need for this water heater are clearly indicated on every switch and button, so it's best to install this within arm's reach. However, a local brand, the motor running this water heater is imported from Italy, known for optimal and long-term function.
Pros:
Slim-Type Design with Booster Pump
Auto-Shut Off
Anti-scalding Feature
Cons:
Top Water Heater Brands in the Philippines
Water heaters is becoming more and more popular in the Philippines. Here are some of the top brands that dominates the water heater market right now!
Panasonic – Panasonic is a well-known brand for its high level of service. They have centers all over the country and are known internationally due to their reliability in both manufacturing electronics, including water heaters , as well as providing repair services on those products. Safe to day, Panasonic water heater Philippines is one of the best there is.
Ariston – The showering experience you deserve is now available with the latest Ariston water heater Philippines technology. With their sleek, modern designs and advanced features like an LCD screen that displays your desired temperature precisely – Ariston has made sure to provide all of our customers high-quality products they can rely on for years!
Alpha – According to Alpha's official website , Alpha water heater Philippines are highly energy efficient which will help you save money on your electricity bill each month while still enjoying warm water all winter long without breaking out into cold sweats at night
Why Choose Instant Water Heaters?
This list features instant tankless water heaters, which are more commonly used for households and apartments. One of the main reasons for this is space efficiency. Unlike storage water heaters, instant types are easier to install and requires minimal space in the bathroom.
Instant water heaters are also known to provide more consistent water temperature compared to gas-powered ones. Similar to most electric appliances, these heaters are also very easy to control or set.
Conclusion
So, if you're in the market for a new water heater, which of these brands do you think would be the best fit for your needs? Keep in mind that each brand has its own unique set of features and benefits, so it's important to do your research before making a purchase. We hope this post has helped make your decision a little bit easier!
FAQs
What is the best temperature for my water heater?
The perfect water temperature is about 120 degrees Fahrenheit. That's why most new heaters are set at this number, but if you have an older model that doesn't go as low or higher than medium then try adjusting the thermostat to get just right!
Can I conserve hot water?
It's easy to save money on your water heating expenses by cutting back with these simple tips! Invest in low-flow shower heads and schedule regular maintenance sessions. You won't have any trouble staying warm this winter, now that you know how much easier it can be than before
How often should I empty the water heater?
If your home's tap produces hard-water stains or has an annoying hiss when it boils then you should consider flushing the old unit every six months to keep those minerals from building up inside and casting shadows on newer surfaces below!
This post was brought to you by Kimz House.
Disclaimer: The opinion is solely based on our testing or intensive research with customer feedback around the most popular shopping platform such as Shopee and Lazada. The products/services shown here are available and valid upon the publication date. It may change from time to time. Please email us at [email protected] if there is any discrepancy.