One of every home's best friend these days is a trusty vacuum cleaner. The new normal has only made the old saying "cleanliness is next to godliness" more relevant. But more than cleanliness maintaining a squeaky clean home is also one of the best ways to stay safe and healthy.
When it comes to spot-free cleaning, nothing does it better than a good vacuum. This multi-functional home appliance can be used to clean almost all parts of your house, including the hard to reach corners. Here's the full list of the best vacuum cleaners you can buy in the Philippines.
1. Deerma DX115C Household Vacuum Cleaner
Deerma is getting more popular in the Philippines mainly because of their good price points plus the superb performance of their products, especially the vacuum cleaners.
Portable and easy to use
Perfect for marble, tile, and hardwood floor
2L dust cup
It does not only physically remove dirt, but it also creates better air quality around your house as this comes with a HEPA filter that absorbs all other allergens that can barely be removed by sweeping alone. For less than Php2,000, you already have a portable and powerful vacuum cleaner.
2. Deerma VC20  Plus 2 in 1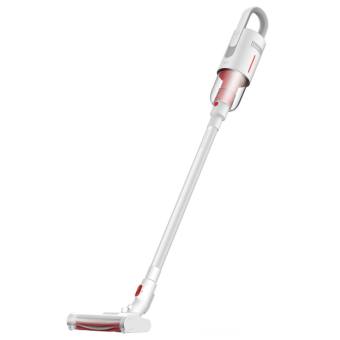 This one is an upgraded version of the previous model and allows you to cover more areas, including the ceiling and the narrow nooks of the car. It comes with a longer handle for more effortless cleaning.
Wireless design
Multiple brush heads
30 minutes of continuous use
With a larger dust tank and better battery power, you can have an uninterrupted cleaning session with this vacuum. It's made even more convenient by the absence of long wires.
3. Lotus Handy Vacuum 800W LBVC2588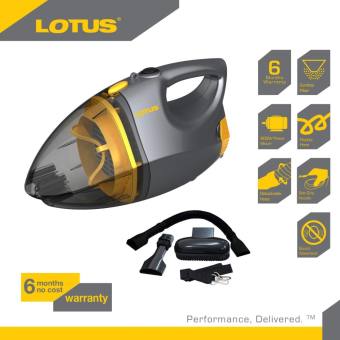 Gone are the days when you'd need to have a big space to store your bulky vacuums. They are becoming more compact now, without compromising suction power. One best example of that is the Lotus Handy Vacuum.
Light, ergonomic design
Works on all types of dirt including wood scraps, plastic, and metal chips
Transparent front cover to monitor filter status
With the compact size of this vacuum, this is easily one of the best choices for people living in apartments or condominiums.
4. Deerma High Power Modern Vacuum Cleaner
This may seem like a bulky vacuum cleaner compared to the other Deerma models, but it is easier to use because of the built-in wheels allowing it to smoothly glide on the surface without putting too much weight on your hands.
Wide vacuum area
Easily disassemble brush
3-net filtration
You can conveniently use this vacuum vertically (for cleaning the floor and ceiling) or as a handheld (for harder to reach areas) – one of the best investments you can make for a tidier and safer home.
5. Imarflex IV-1500B Multi-cyclone Vacuum Cleaner Bagless 1.5L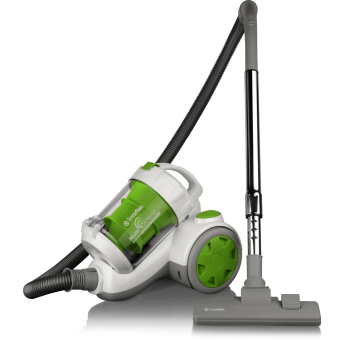 We were initially surprised to find that Imarflex also has a vacuum line, so we scouted one of the best models they have so far, and this multi-cyclone one is a great find.
Multi-Cyclone Vacuum Cleaner
Bagless / Easy Clean-Up
Exhaust Filter / Auto Cord Rewind
One of the best models from Imarflex in terms of innovativeness and ease of use. This is also relatively affordable for a bagless vacuum cleaner.
6. Imarflex IV-2050B Multi-cyclone Vacuum Cleaner Bagless 2L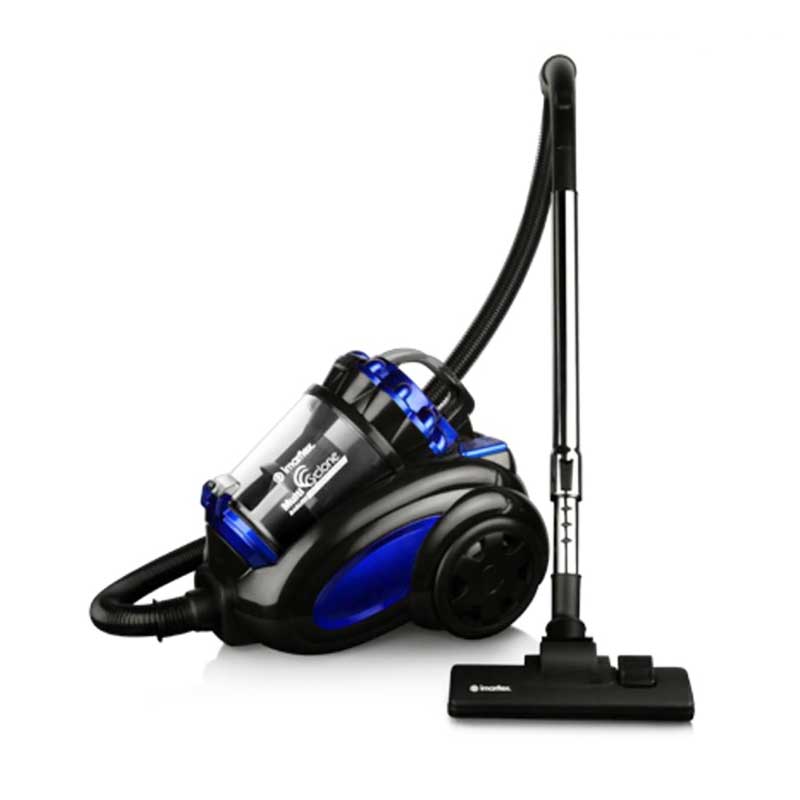 A great upgrade from the previous model and the ideal choice for those with larger areas to clean. The large capacity of the vacuum allows for seamless cleaning.
HEPA Filter (High-Efficiency Particulate Air)
Easy Clean-Up
Overload Protection
For those living in a larger family house, you will need a vacuum cleaner as hardworking as this. Powerful suction and high-quality filter for that thorough clean every after use.
7. Electrolux EC41-2DB 220-240v Ease C4 Cyclonic Bagless Vacuum Cleaner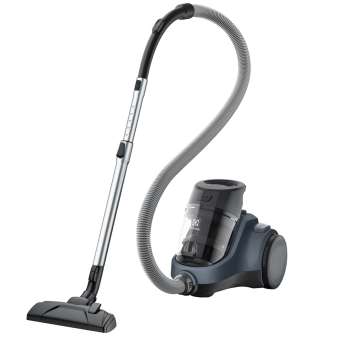 Some dirt is tough to remove, thus will also require a powerful vacuum cleaner that can remove even the most stubborn dirt in your house.
Tube Type: Alum Telescopic
1L Dust Bin Capacity
4-step filtration
This bagless vacuum cleaner from Electrolux comes with a sophisticated filter system that will guarantee deeper clean in every spot you use it for. This is also perfect to use for those dusty curtains and carpets.
8. Black & Decker 14.4V Li-Ion 2-in-1 Stick and Handheld Vacuum
We love a good multi-functional vacuum. It's something that can adapt to your current cleaning routine, plus it comes in one compact packaging.
Long battery life
Smooth pivot steering to get around furniture
Allows you to stand this vacuum upright because of its self-standing design
Do not miss your opportunity to get your hands on this popular American brand for vacuums now widely available in PH with their latest models.
9. Makita CL106FDZW CXT 12V Cordless Vacuum Cleaner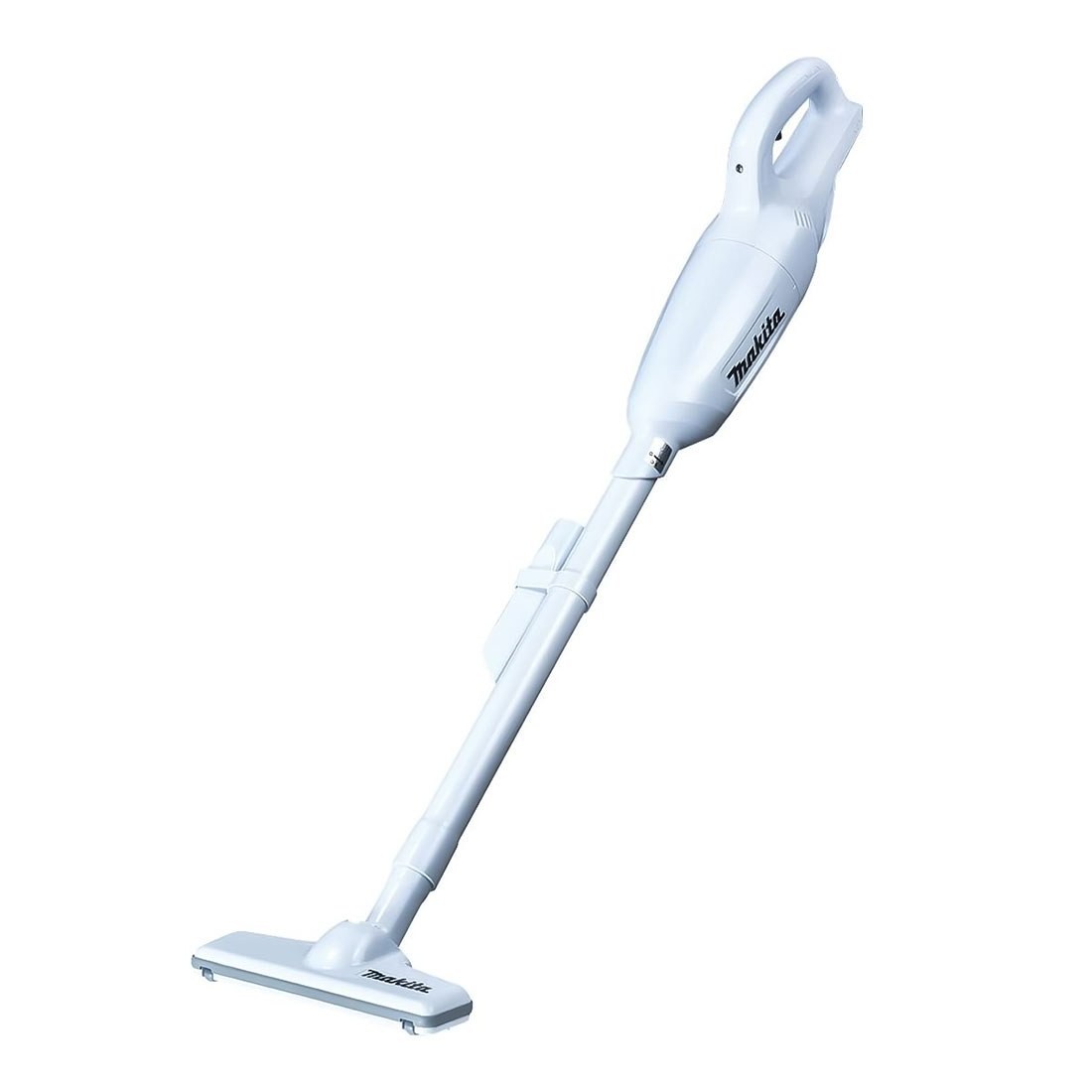 One of the sleekest vacuum cleaners we've seen that you would not even mind if it is stored somewhere visible.
Cordless
Compact and lightweight
LED illuminator
It's the vacuum cleaner you never thought you need. It is extremely lightweight that you will no longer dread cleaning time.
10. Lotus Vacuum Wet and Dry 20L LT1200DWX/20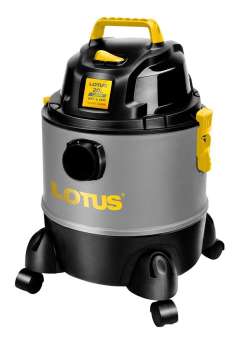 The good old classic vacuum cleaner that can be your reliable company in cleaning even the worst mess. This is especially useful for cleaning after renovation or a new house that has not been maintained for a long time.
Blower Function- easy conversion
Onboard Accessory & Hose Storage
Wet and Dry Pickup
Auto Shut-Off Prevents Over Flow
Most apartment and commercial spaces owners opt for this vacuum cleaner, which also comes with a massive 20-litre capacity tank.
11. SHARP Cordless Vacuum Cleaner Cyclone Stick type RACTIVE Air EC-A1R-P
One of the most exciting products from Sharp this year. A sleek and rechargeable vacuum cleaner that is made for every type of space or property.
Centrifugal Cyclone
Light Weighted at only 1.5kg
80 mins Fast Charging Time
It also saves you from mopping time because it comes with a floor wiping brush. Charge it for less than 2 hours and enjoy 30 minutes of continuous usage.
12. Black and Decker Wet and Dry 10L Vacuum BDWD10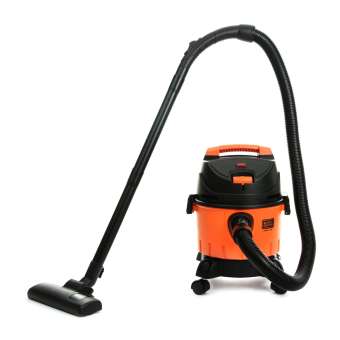 If you want a smaller version of the Lotus Wet and Dry vacuum, this is your next best option. The price point is also very budget-friendly.
Made of ABS plastic
10L capacity
Includes washable cloth bag and HEPA filter
It's smaller but definitely not less powerful. You can get rid of the stubborn dust, accumulated pet hair, and some stains on the mattress.
Why Invest in a Vacuum Cleaner
If you are still sceptical about getting a vacuum cleaner, we get you. We've been there and until we actually got our first handheld vacuum did we fully understand how convenient this home appliance is, and there is no going back to merely sweeping or dusting off the house.
Vacuum cleaners these days are becoming more space-friendly removing that concern for storage. Moreover, while many of them promise 30-minute of continuous operation, you really won't take this long with an efficient vacuum cleaner. It saves you time and energy at the same time.
Top Vacuum Cleaners in the Philippines: