Last Updated on
Most people need a good source of vitamins and minerals to stay healthy. You can find these essential nutrients in all kinds of foods, like fresh fruits and vegetables. However many people don't get enough because they're eating processed food instead or for other reasons that are too complicated to explain right now – basically it's just not their fault! But this leaves them at risk for certain health issues such as various illnesses related to malnutrition
A balanced diet and moderate exercise are key to a healthy body, but multivitamins never hurt. This is because they're crucial for helping our immune system stay in top condition so we can avoid getting sick. They won't give us perfect health or fix poor diets, but they will help keep your immunity strong while you work on other things like balancing out what's going into your mouth with how much activity you get each day!
Table of Contents
Top Multivitamins Brands in Philippines
Selecting The Right Vitamins for Your Needs
Conclusion
FAQs
Multivitamins Comparison Table
(scroll right for more)

Listed below are the best multivitamins Philippines to supplement your diet for a healthy body
1. Centrum Advance Vitamins + Minerals Centrum Advance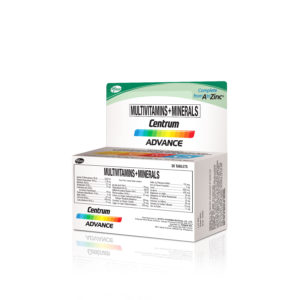 Immunity Boosting with Anti Oxidants
Centrum Advance is a top-selling daily multivitamin available in various formulas for you and your family. Centrum Advanced VitaMints are conveniently coated to provide the vitamins with an excellent taste experience. Centrum Advance is a multi-vitamin that helps keep hearts healthy and supports immune function with antioxidants while including many other benefits like vitamin A, C, D E Selenium Zinc and more. Centrum Advance multivitamins also contains Lycopene as well as Folic Acid Vitamin B6 an dB12 to help keep your heart healthy. Take the next step in maintaining your health with over 25 nutrients!
Pros:
Contains B vitamins fto help turn your food into energy for the day
Has Vitamin C and E to help keep your skin hair and nails healthy.
With Lutein and Beta-Carotene(Vitamin A) for healthy eyes.
Cons:
2. Stresstabs Vitamins + Iron
Anti-Stress for Adults
These professionally created supplements are a must-have solution anyone who can't remember to take their vitamins. Now with Stresstabs, you'll always be ready when you need them! Includes Vitamin E to shield from oxidative stress; Riboflavin to play a key role in energy release within your cells; Ascorbic Acid as the natural preservative, Niacinamide as a Bcomplex vitamin that feeds sugar into organelles where it can be broken down to usable forms of energy-breaking nutrients for good, reliable day-to-day living.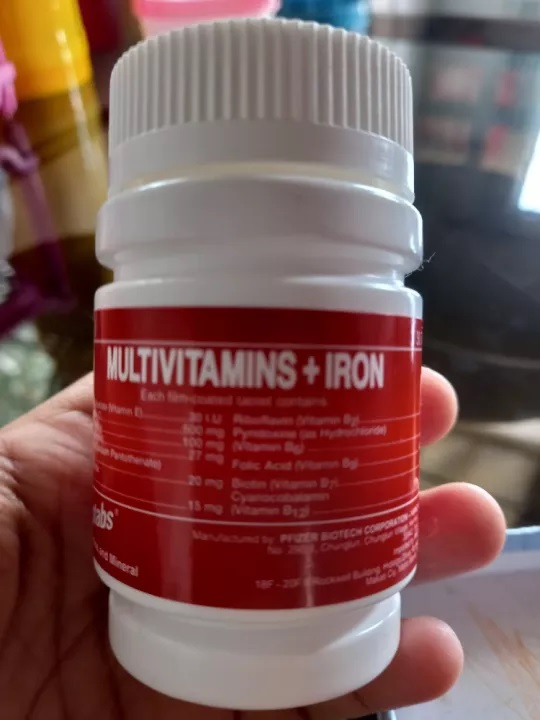 Pros:
Vitamin C – helps promote collagen
Vitamin E – helps protect the skin
Vitamin B and Iron – helps preserve skin health
Cons:
Iron taste/smell may not be for everyone
3. Centrum Silver Women 50+ Supplement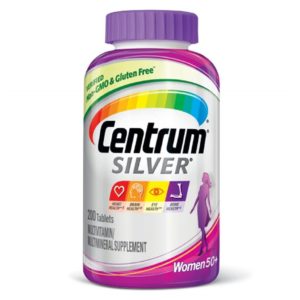 For Women Over 50 Years Old
Women 50+ have more to worry about than ever. That's why Centrum Silver Women 50+ Multivitamin is scientifically designed for their specific age range, making the most of each vitamin and mineral in order to promote overall wellness as they continue their active lives. Centrum Silver Women 50+ Multivitamin were developed with a woman's unique health needs in mind. Lean protein, B-vitamins, and Omega-3 Fortified, these multivitamins have all you need for eye health; heart health; healthy bones. They also include essential vitamins A, C & E that take care of your skin too!
Pros:
Multivitamin/multi-mineral supplement personalized for women
Contains nutrients to help support bone health, heart health, brain, and eyes
New formula with highest levels of vitamin D3, a preferred form of vitamin D
Cons:
Pills can be a bit sticky
4. Kirkland Daily Multi
GMO Free Multivitamins
Kirklands Multi-vitamin Supplement was specifically created for those who want a multi-nutrient formula without any unnecessary fillers like sugar, caffeine or artificial flavors It has no GMO ingredients either! As well as containing all of the essentials (including iron) this product also provides necessary nutrients including Calcium & Vit D3. It's important to include the right balance of nutrients in your diet. Kirkland vitamins are made with input from health professionals and contain essential ingredients like calcium and selenium that can help prevent age-related conditions, like osteoporosis. They also contain special ingredients designed for maximum absorption which is helpful when you're looking for a little more motivation every day.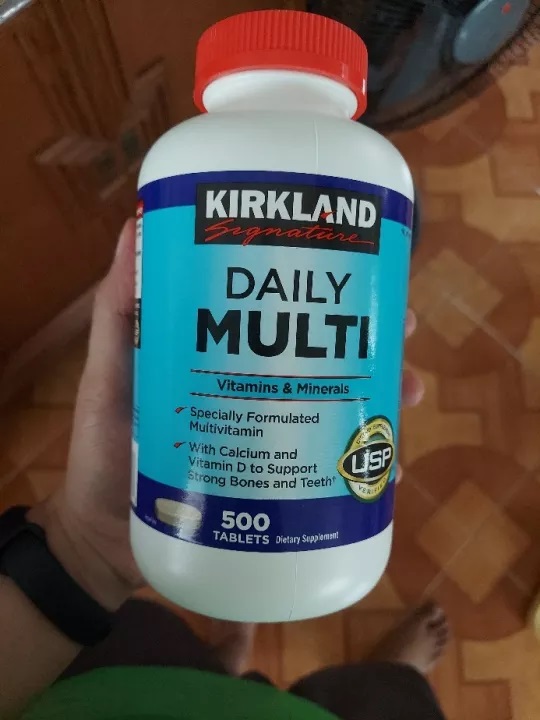 Pros:
Provides the essential nutrients necessary for a balanced diet and to give you that Energized Feeling
Now with more folic acid selenium and calcium
Formulated with a higher absorption
Cons:
5. Nworld Nhance Memogro for Kids
Formulated Especially for Kids
Kids deserve the best and that's why Nworld Nhance Memogro Multivitamins for Kids was developed – so they can achieve a healthy body. With vitamin C and zinc, plus calcium phosphate, iron sulfate, magnesium surfiate oxide aids absorption of essential vitamins which maximizes what your child gets out of each serving. Nworld's new memogro multivitamins for kids is a safe and effective mix of essential vitamins, minerals, antioxidants in the form of both natural and synthetic forms. Memogro contains CGF that helps reinforce immune system boosting and promotes faster than normal growth without any adverse side effects. The vital formulation also includes Vitamin D3 which is responsible for calcium absorption in our bodies.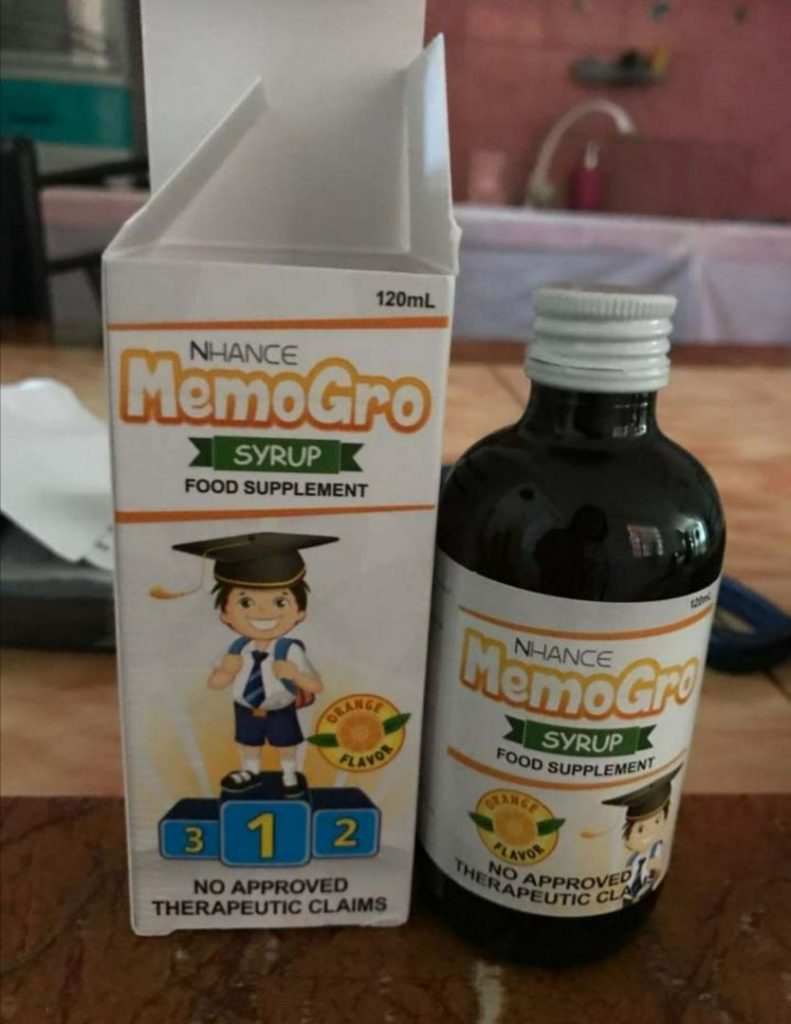 Pros:
TAURINE that helps develop children's cognitive function,
LUTIEN that helps support eye health
CHLORELLA GROWTH FACTOR to help promote growth.
Cons:
Syrup may not be for everyone
6. Carlson ACES + Z Vitamin A C E Selenium and Zinc
Best for Active Livestyle
ACES + Zn from Carlson Labs has a time-tested formula that is reliable and trustworthy. With the vitamin A' C' E and essential minerals selenium and zinc, Carlson delivers four vital ingredients for your health. These are built on recommended daily allowance levels to ensure you can rest easy knowing you're getting what's best for your body. As the body's most elemental mineral, selenium is one of the essential ingredients in Carlson Labs ACES + Z Vitamin A C E Selenium and Zinc supplement. Some minerals are more easily absorbed then others such as zinc and iron while other components like copper have a negative impact on their absorption. Many experts believe that optimal intake of all these different types of minerals benefits people' especially those who are sick or have an active lifestyle.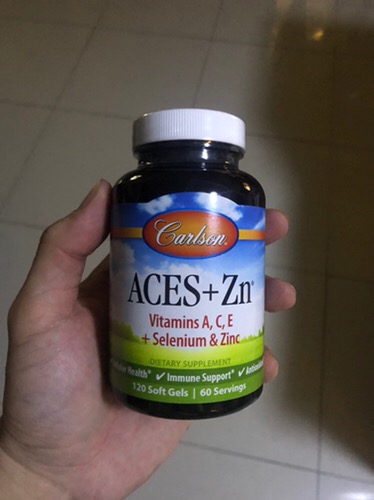 Pros:
It is an important component of another of the body's antioxidant enzymes: Superoxide Dismutase
ACES+Zinc provides natural antioxidants to help protect the body from the harmful effects of free radicals
Original ACES formula, plus the mineral Zinc
Cons:
Some users doesn't like soft gel.
7. Kirkland Signature Adult 50+ Mature Multi Vitamins & Minerals
Best for Adults Over 50
Adults need to focus on optimal health, which begins with the right vitamins. Kirkland's multivitamins are specially formulated for adults over 50 and offer higher doses of vitamin D, calcium, and more, ensuring total bone-health and promoting your body's energy production. Kirkland Signature Adult 50+ Mature Multi Vitamins and Minerals are designed to support your health as you age. Also known as antioxidant supplements, we provide these essential vitamins for adults over fifty in addition to bone building minerals, teeth-healthy calcium along with muscle-building magnesium. Let us help promote your good adult health!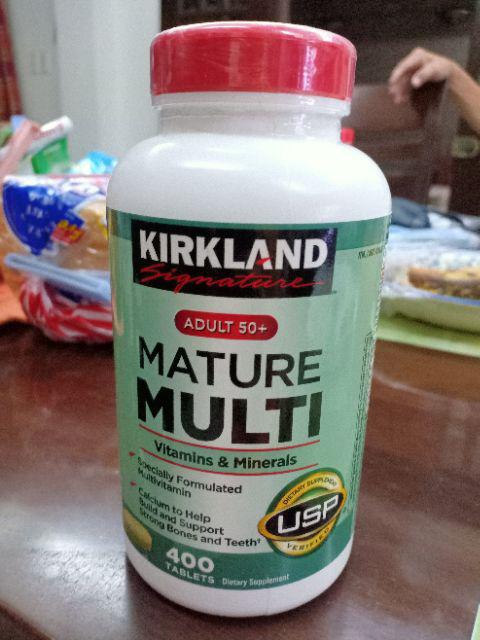 Pros:
Provides antioxidant support.

Supports cellular energy production.

Supports bone, teeth and muscle health.
Cons:
8. Centrum MultiMineral for Adults
Best for Adults
When you're not getting enough of the important nutrients your body needs, it's hard to feel your best. CentrumAdults is here with a complete multivitamin for adults. With the highest level of Vitamin D3 and complete essential minerals, it will help you get back on track with what you need. Centrum MultiVitamin Multimineral for Adults is a daily supplement containing 30 essential nutrients that helps fill in nutritional gaps. It contains antioxidants like Vitamins C, E and Zinc to support your immune system and the vitamins B2,B6 & B12 to promote healthy metabolism while providing energy with iron for a healthy body.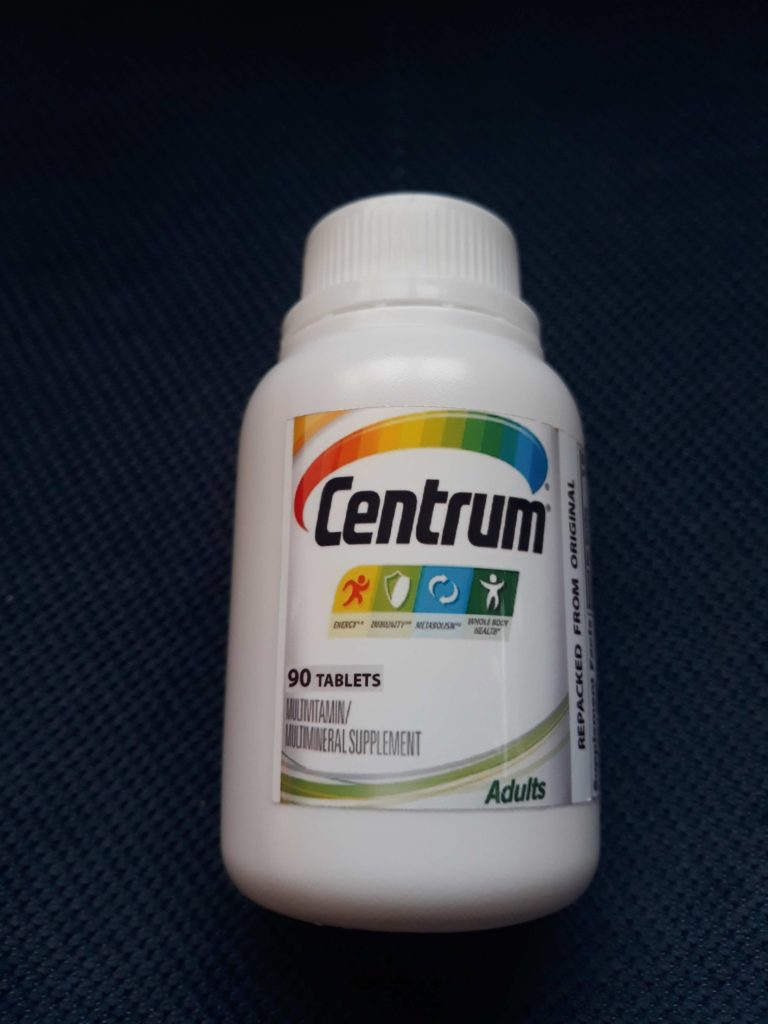 Pros:
Non-GMO and Gluten Free!
MultiVitamin MultiMineral Supplement
Now Higher Levels of Vitamin D3
Cons:
Missing key ingredients, which are common to higher-quality multivitamins.
9. Cecon Plus 30s Tablet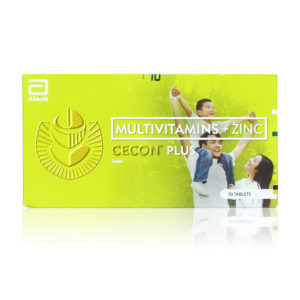 Best for Healthy Skin
Fend off sickness with vitamins B7, 12, & C. Take on the day and get your nutrients to do it by having a product that can provide adequate protection for Vitamins B Deficiency + Zinc! Cecon Plus Multivitamins+Zinc is designed to meet the varied needs of everyone. Give your body a fighting chance with strengthened immunity, healthy brain cells, energized focus and concentration with B complex deficiency support, and healthy skin. Cecon Plus Multivitamins+Zinc provides this protection while giving you the added "plus" of Vitamin C for boosted immunity, zinc to support memory function and cell growth in the brain, vitamin E for disease-free skin throughout all seasons (goodbye dry winter!), folic acid for nerve health.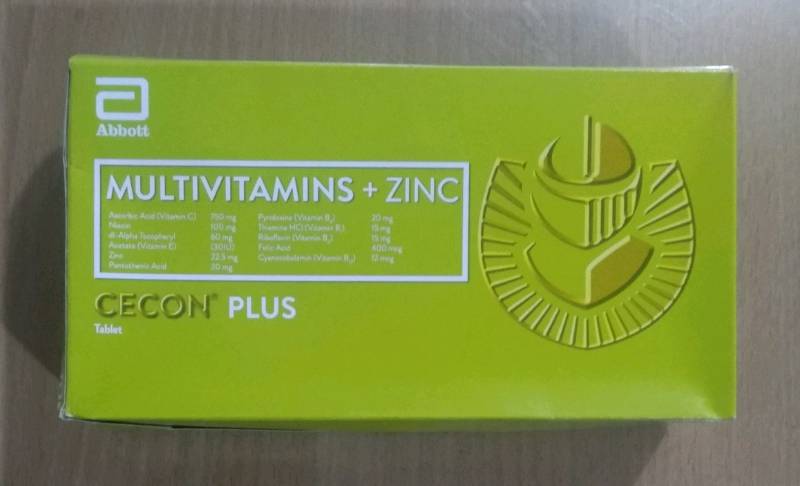 Pros:
Helps strengthen immune system
Helps boost energy
Supports healthy skin, hair, and nails
Cons:
A bit expensive compared to other vitamins
10. Complete for Men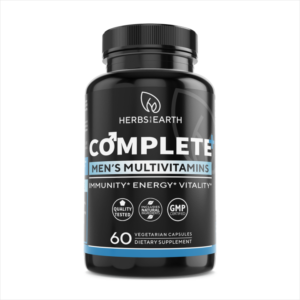 Best for Men
The Complete Multivitamin for Men will help you take your everyday performance to the next level. Packed with essential vitamins and minerals, this multivitamin complex promotes strong bones, healthy testosterone levels for optimal strength and stamina, and high energy levels throughout the day. Vitamins are always important and it's always so tough when you start forgetting yours! Luckily now there's Complete Multivitamin for Men which includes everything guys need to keep their bodies running at full capacity. It helps with energy levels, stamina, immunity and more while delivering an all-around great product at a reasonable price point.
Pros:
Complete Advanced multivitamin complex
Essential nutrients for maximum performance
Stronger immunity
Cons:
One of the more expensive brands
Top Multivitamins Brands in Philippines
Centrum
With over 40 years of nutritional science behind it, Centrum is trusted by both doctors and pharmacists alike. This multivitamin has been studied more than any other on the market with 100 thousand patient-years worth or exposure in clinical trials!
Kirkland
The Kirkland multivitamins are made with natural ingredients, so there's no need for synthetic ones. They're sourced entirely from plants and foods which means you get all the benefits of whole food without any risks associated!
Selecting The Right Vitamins for Your Needs
Multivitamins are a great way to get more vitamins and minerals into our diet. But not all multivitamin supplements contain the same amount of nutrients, so it's important for you to read labels carefully before choosing which brand is best for your goals.
B Complex – B complex vitamins help keep your body running smoothly by preventing infection, promoting and supporting various functions in the body. It also helps to unlock energy from food sources making it easier for you to access them when needed most!
Vitamin C – Vitamin C is essential for your body's overall health. It helps build and repair tissue in the body, so it can be used to treat a common cold or prevent complications from worsening by shortening healing time on wounds
Vitamin A – Retinol is such an important element to eye health because it aids in the pigmentation of your retina and creates night vision. Retinal degeneration can be prevented with retinol, but only if you eat foods that are rich in vitamin A.
Vitamin D – Vitamin D is a nutrient that the body produces when exposed to sunlight. It's so important for maintaining bone health and keeping muscles healthy as well!
Vitamin E – Vitamin E is a natural antioxidant that can protect your cells from damages and it also helps fight infection. It's responsible for the production of prostaglandins which regulate body processes such as blood pressure, muscle contraction, redness in skin or eyesight problems.
Vitamin K – Vitamin K is responsible for keeping our wounds from opening up while they heal properly beneath the surface of the skin. It also plays an important role in regulating menstrual flow as well as combating diabetes which affects millions worldwide
Conclusion
While it is always best to get your nutrients from natural, whole foods, that's not always possible. In these cases, a good multivitamin can be an excellent way to fill in the gaps and make sure you're getting all of the essential vitamins and minerals you need for optimal health. We hope this article has helped you better understand the importance of vitamins and minerals and given you some ideas about which multivitamins might be right for you. Have you chosen the perfect multivatamins for you?
FAQs
What are the benefits of taking multivitamins?
Multivitamins are designed to be used in conjunction with a well-balanced diet and exercise routine. Not only can they help fill the nutrient gaps that may exist, but also provide optimum levels of key vitamins and minerals for an individual's daily needs.
Is it possible to get too much vitamins?
It shouldn't be an issue if you only rely on your food source and multivitamins for the vitamins. However, taking additional supplements can become dangerous because they some vitamins are fat-soluble so the more you take them in large doses - this becomes toxic which is why people should really limit themselves with these types of substances.
This post was brought to you by Kimz House.
Disclaimer: The opinion is solely based on our testing or intensive research with customer feedback around the most popular shopping platform such as Shopee and Lazada. The products/services shown here are available and valid upon the publication date. It may change from time to time. Please email us at [email protected] if there is any discrepancy.