Last Updated on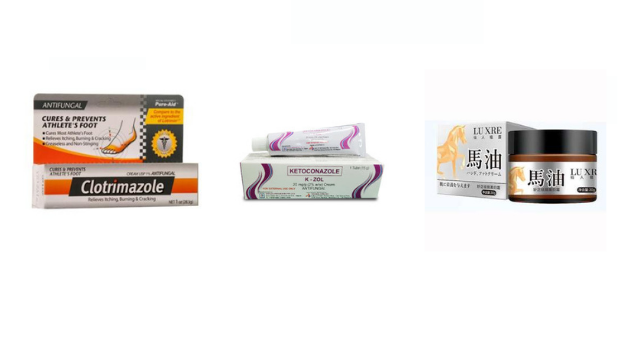 Fungal infections are one of the nastiest ones to have. They can be extremely itchy and to a point embarrassing. This is why it's important to have easy access to anti-fungal creams wherever you are. The good news about fungal infections is that they are relatively easy to treat, given the right product. Most of them can be bought over the counter, too, although it's still best to consult with a doctor first.
Once you have confirmed you have a fungal infection, here are the best fungal cream Philippines that you can already order online:
1. Bioderm Anti Fungal Anti Bacterial Ointment 15g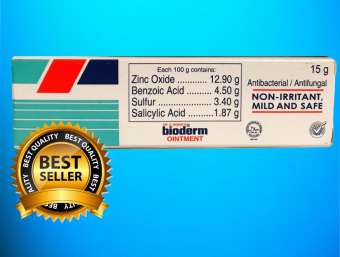 Best for All External Infections
This mild cream works for all sorts of external infections, both fungi and bacterial. It also effectively prevents further irritation from happening.
Why buy this
Temporary relief of the symptoms of dermatitis and eczema
Safe for Gravel Rash, Cuts & Minor Open Wounds
Non-irritant
Bioderm Anti-Fungal and Anti-Bacterial Ointment 15g is an excellent product for anyone with dermatitis, eczema, cuts, or minor open wounds. The non-irritant ointment will provide temporary relief of the symptoms of inflammation or fungi itch. Use this cream day and night for immediate relief from inflammation or fungi itch. A little goes a long way with this small ointment.
2. Clotrimazole Anti Fungal, 1% USP Compare to Lotrimin 1oz.
Best for Recurring Irritation
Clotrimazole is one of the more famous names when it comes to fungal treatment, and fortunately, you can already re-stock this online. This is convenient for those who tend to have recurring fungal infections.
Why buy this
The best cure for athlete's foot and ringworm
Immediately relieves discomfort like itching and scaling
Contains 1% Clotrimazole
This cream is the best cure for any type of ringworm you might incur. It contains 1% clotrimazole, which is the best cure on the market. If you constantly suffer from these types of infections, it's best to have this cream with you at home to prevent any untimely discomfort or worse embarrassment from these conditions.
3. Ketoconazole (K-zol) 20mg/g (2% w/w) Cream / Antifungal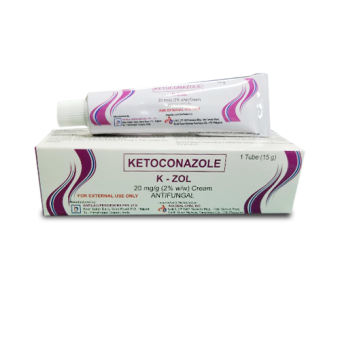 Usable on almost all parts
A highly trusted cream can be used in almost all parts of the body without any risks of irritation. It comes in sachet packaging so you can simply open one when needed.
Why buy this
Best for yeast infections
FDA approved
External use only (but can be applied on groins)
Ketoconazole is a medication that is a powerful antifungal agent. It can be used topically or orally to get rid of yeast infections. Applied externally, it is often used for the treatment of fungal infections in and around the groin region.
4. Spirit of Magical Skin Cream Anti Fungal 10 grams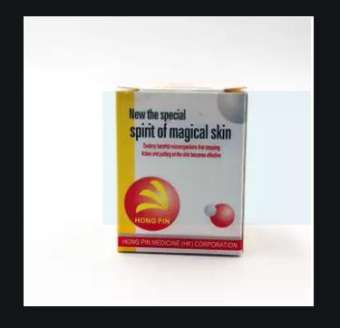 Best for All Skin Concern
This product is gaining so much popularity online due to its ability to address almost any skin concern, including fungal infection! Here are some of the skin problems that it can cure:
Why buy this
Kills fungi
Reduces inflammation and itch
Heals acne faster
Spirit of Magical Skin Cream is an anti-fungal cream that`s been used for decades by many cultures throughout the world. It has been proven to be highly effective against both fungal and bacterial infections of the skin and is also effective in killing bacteria that might be causing acne.
5. Anti-Fungal Treatment Cream Clotrimazole Medicated 28g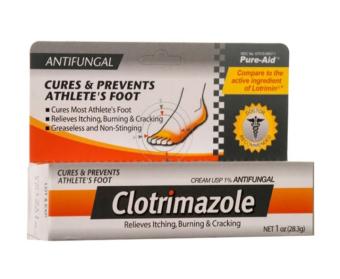 Best for Jock Itch
The well-known US anti-fungal cream is here. This is convenient for those who tend to have recurring fungal infections.
Why buy this
The best cure for athlete's foot and ringworm
Immediately relieves discomfort like itching and scaling
Contains 1% Clotrimazole
If you constantly suffer from jock itch or athlete's foot, it would be best always have this with you at home to prevent any untimely discomfort or worse embarrassment from these conditions.
6. 29A Natural Pain Relief Cream Skin Care Ointment
Best for Infections with Pain
Some fungal infections can be painful, especially when the skin is already inflamed or infected. For these cases, you will need fungal creams that also have antimicrobial properties like this one from 29A.
Why buy this
Salicylic Acid 40 mg, Benzoic Acid 80 mg
Direction: Apply and rub cream to affected area 1-3 times a day.
Indication: Relief Ringworm, Scabies, Scald Head and Athlete's foot.
29A Natural Pain Relief has been formulated with the best active ingredients in the world. It is formulated with Salicylic acid (40 mg) and Benzoic acid (80 mg). These ingredients are very effective in treating ringworm, scabies, scald head and athlete's foot.
7. Scorpion Fungal Treatment Cream
Affordable and Effective
One of the best things about fungal creams? They are affordable yet really effective. Just like this Scorpion fungal cream that addresses all sorts of fungal infections including:
Why buy this
Ringworm
Eczema
Athlete's foot
Tinea flava
Scorpion Fungal Cream is a locally produced topical antifungal medication that provides relief to skin affected by ringworm or other skin fungi. Made with natural ingredients and formulated with a patented technology to deliver a balanced spectrum of active antimicrobials, this cream helps treat fungal infections.
8. Fuan 3PCS 29A Natural Cream Ointment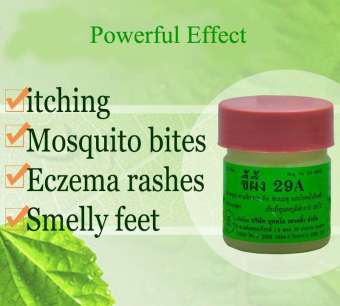 Provides Comfort
Those who have suffered from psoriasis know the discomfort of this skin disease. And while there is no permanent cure to this, fungal creams like this one provides comfort and a sense of normal function for those suffering from the skin disease.
Why buy this
Safe to be used twice a day
Can be used for eczema, ringworms, scaling of the skin
Has antimicrobial property
It does not only address the existing skin problem; it also prevents more infection from happening due to irritation or inflammation.
9. Hot Sales Effective Anti Fungal Anti-Drying Crack Repair Horse Oil Massage Cream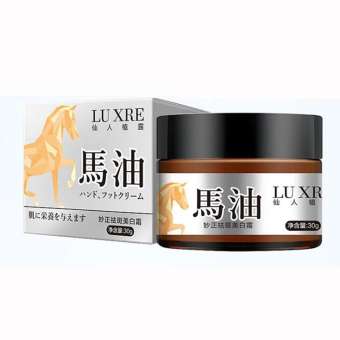 With Moisturizer
A fungal cream that works like your favourite skincare product. Did you know that some moisturizers can actually trigger fungal acne? This cream infuses moisture on the skin while also addressing fungal growth.
Why buy this
Enhance skin vitality, compactness and hypertrophy.
It is rich in effective nutrients to make the skin more healthy and skin compact and elastic
It contains moisturizing ingredients to make skin softer and moist and full of natural water flowing comfort.
Say goodbye to skin scaling or flaking with the consistent use of this oil massage cream.
10. Banana Q (5pcs) LS BL Fungal Treatment Cream 7g
Perfect for Outdoor Use
A ketoconazole-based fungal cream that targets common infections that occurs on the feet. Comes with a to-go packaging so you can apply it conveniently even outside of the house.
Why buy this
Anti-fungal
Anti-bacterial
Anti-pruritic
Apply as needed on the affected skin. But make sure to avoid the eyes, mouth, and nose when applying.
11. EBO Anti Fungal Infections Foot Cream
Best for Feet
Is our feet one of fungi's favourite area for growth? Why? It's constantly exposed to germs and moisture – the perfect recipe for fungi growth. If you have a history of athlete's foot, it's best to have in your stash for future use.
Why buy this
Fights fungi-related skin concerns like itching, peeling, and blisters
Prevents re-infection
Travel-friendly packaging
The best part is it does not feel like your usual fungal cream, but rather a soothing balm for your feet.
What is a Fungal Infection?
Fungi is basically found everywhere. With millions of species, you can be easily exposed to fungi even while doing our daily routine. It causes itching, burning sensation, peeling, and on rare occasions, skin discolouration. One of the most common forms of fungal infection is athlete's foot, which causes rash in between toes and bad smell.
Symptoms of fungi are often confused with other skin infections; that is why it is important to have the skin concern checked by a medical professional first prior to starting any treatment. Fortunately, fungal infections can be easily treated by fungal creams, and symptoms will subside with a week or two with consistent treatment.
Top recommended Anti-fungal creams in PH:
FAQs
Can you use too much fungal cream?
Yes. Using too much of this cream that is used to treat fungal infections may increase the risk of having adrenal gland problems. So make sure to use it only when necessary
How long should I use the cream?
Fungal skin infections such has yeast infection or ringwork and skin problems are usually treated for about 2 weeks as a minimum, and sometime, would need up to even 4 weeks.
This post was brought to you by Kimz House.
Disclaimer: The opinion is solely based on our testing or intensive research with customer feedback around the most popular shopping platform such as Shopee and Lazada. The products/services shown here are available and valid upon the publication date. It may change from time to time. Please email us at [email protected] if there is any discrepancy.