Last Updated on
Dry shampoo is an essential for anyone living in a hot and humid country like the Philippines. We often feel that we have no choice but to wash our hair every day, but studies show this isn't always best. Thankfully dry shampoos came into fashion around 10 years ago- they eliminate sebum on your scalp's natural oil which can make you look greasy after just one (or two or three) days of not washing it!
The latest dry shampoo formulations do much more than absorb oil and sweat in the scalp; they also provide volume to thinning locks, create a healthier look for colored hair by removing brassiness and yellow tones from grey strands as well as eliminate odors caused by dirty or greasy roots The benefits don't stop there! Modern day formulas give you protection against humidity that can lead to frizz with its silky formula which is great for those who suffer from oily skin or dandruff problems which causes flakes on the head leading way too "grease" – this trendsetter could be your new favorite thing!
There can be a lot of choices. Here, we listed the best dry shampoo Philippines just for you!
1-Suave Refresh and Revive Dry Shampoo

Refreshes Hair
Keep your hair looking fresh and new with Suave Refresh and Revive Dry Shampoo. Quick, simple, convenient, it's the perfect little refreshment for tresses in between washes. A few quick puffs of this powder shampoo gives you long-lasting results that help prevent excess oil build up without heavy residue or fragrance. Hair is refreshed, revived, volumized – you'll want to use it every day!
Why buy this
With mineral clay and silk powder
Absorbs oil and refreshes hair.
Helps prevent a greasy feel between washes, leaving hair refreshed, revived, and full of body.
2-Palmolive Naturals Dry Shampoo Fresh & Volume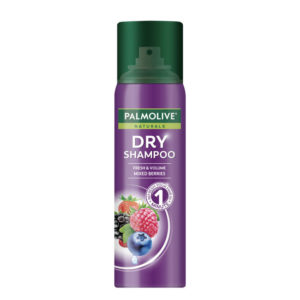 For Great Hair Volume
Fresh and voluminous hair awaits you! One quick shake is all it takes to enjoy clean, wonderfully scented locks. Shake up your routine with Palmolive Naturals Dry Shampoo Fresh & Volume for beautiful looking hair that's never too flat.
Why buy this
Inspired by the scent of Mixed Berries
Lightweight formula instantly absorbs oil with just a few quick sprays
Enjoy naturally beautiful hair
Suffer less from hair tragedy and enjoy naturally beautiful hair. The lightweight formula of Palmolive Naturals Dry Shampoo absorbs oil with just a few quick sprays to leave your hair always fabulously fresh and volumized. Inspired by the scent of Mixed Berries, this product leaves a light fragrance behind that isn't overpowering or too sweet either. For those days in between washes, it's the perfect styling savior!
3-Palmolive Naturals Dry Shampoo Fresh & Fragrant
Fresh and Fragrant
Palmolive Naturals Dry Shampoo is infused with natural botanicals and refreshing fragrance. Daily life can be tough, so this will make one less thing to worry about! Instantly refresh your hair in just 1 minute! This lightweight formula is effortlessly absorbed by the scalp to manage oily strands. Natural Geranium leaves your locks refreshed and full of floral fragrance. You'll have naturally beautiful tresses that are always delightfully fresh and fragrant!
Why buy this
Infused with Natural Geranium
Lightweight formula instantly absorbs oil with just a few quick sprays
Enjoy naturally beautiful hair
Palmolive Naturals Dry Shampoo refreshes hair in a quick and efficient way. The product absorbs oil like never before, making it your best friend when you're late for work. Whether you need an easy refreshing boost to refresh your style or simply want to cut down on absolute time spent on grooming each day, the lightweight formula is infused with natural geranium that smells fresh and fragrant. It can be used by any woman who wants healthy-looking hair all the time!
4-Marc Anthony Clear Dry Shampoo
Best for Colored Hair
For all hair types and colors, Marc Anthony Clear Dry Shampoo refreshes your hair without the wash. Created with Zeolite to remove excess oil and odor from your scalp easily, this dry shampoo is perfect for even the most oily scalps. Apply like traditional shampoo near roots and massage gently before rinsing out
Why buy this
No white residue
Instantly cleanses, absorbs oil, adds volume
Protects color without the wash.
This product is for everyone who doesn't have the time to wash their hair as often and needs something that's quick, easy, and effective. This dry shampoo is perfect because it cleanses your scalp of excess oil, adds volume to limp strands without adding weight, protects color from fading and fading out too soon. It even has a great scent so it doubles as perfume!
5-Batiste Instant Hair Refresh Volumizing Dry Shampoo
For Fine Hair
Batiste Volumizing Dry Shampoo is the perfect on-the-go dry shampoo with an unbelievable fragrance, satisfying volume and a non-sticky touch. Batiste's breakthrough volumizing formula has been containing more oil molecules than ever before to leave hair feeling cleaner for longer.
Why buy this
Removes oil from roots
Leaves hair looking full and feeling clean
Scents of grapefruit, rose and amber
Batiste Instant Hair Refresh Volumizing Dry Shampoo effortlessly refreshes your hair with its lightweight, light volumizing formula. Love having full-bodied locks? Batiste gets rid of dank roots by removing oiliness resulting in bouncier hair that smells great! Rejuvenate limp and fine strands with the nutrient-rich ingredients of this dry shampoo while making your style last all day long.
6-Lolane Zcool Dry Shampoo Fruity Pop
Protects Colored Hair
For women on the go, Lolane Zcool Dry Shampoo Fruity Pop is a game changer. No need to freshen up that quickly fading hairstyle with it's invisible technology and fragrance combining to give you tresses filthy fresh and fruity tart.
Why buy this
With Citonellyl Methylcrotonate
Protects hair color and adds volume to your hair
Contains Nano Silver that protects hair and scalp from bacteria
A dry shampoo perfect for oily, fine hair that obscures oil production and odor. This product also helps to strengthen your hair with its highly absorbent polymers. By using the Lolane Zcool Dry Shampoo on a regular basis, you can experience less irritation from extreme heat or chemical products because of it's Silver Nanotechnology filtration system.
7-Organic Care Perm/Dry (Moisture) Shampoo
Cruelty Free and No Parabens
Organic Care Dry Shampoo and Conditioner are perfectly formulated to treat, nourish dry hair. The plant based formula is enriched with olive leaf extract, a botanical that benefits dry hair in many ways including reduced split ends. This unique formulation also makes for an easy application process so you can say "hello" to radiantly healthy hair!
Why buy this
Grey water safe
No animal testing or ingredients – CCF accredited
No parabens or petrochemical cleanser
The product is designed for use on dry hair, to help restore lost moisture and act as an anti-frizz agent. The plant-based formula contains olive leaf extract which helps moisturise and nourish hair whilst also promoting natural shine. It's safe for grey water systems and is approved by the Cruelty Free Product Association (CCF). There are no animal products or ingredients.
8-Dove Dry Shampoo for Oily Hair Volume and Fullness for Refreshed Hair
Cleanses Hair
Redefine your hairstyle with it's professional volume formula. Dove dry shampoo instantly absorbs oil, cleanses, and pumps hair with an ready blast of volume.
Why buy this
Dry shampoo leaves hair looking and feeling refreshed without washing
Dry shampoo spray absorbs excess oil from hair to revive between washes
Dove dry shampoo works with just a few quick sprays and brush strokes
Give your hair a boost with this dry shampoo spray from Dove. Not only does it absorb excess oil, it also cleanses and pumps up your scalp for more volume (just like when you wash). With just a few quick sprays of this weightless formula, strong but elegant hold minerals leave behind clean, fresh smelling hair that's ready to go. Forget the hassle of in-salon coloring treatments or getting caught out in bad weather before work! This revitalizing staple is perfect any time you need to refresh your tresses without washing them.
9-Bed Head OH BEE HIVE Matte Dry Shampoo

Best for Fixing Greasy Hair
Keep a boost on hand with Bed Head OH BEE HIVE Matte Dry Shampoo, for when you just need to get out the door or want your style to last all day. With superfine powder that absorbs excess oils and leaves hair looking natural and fresh, use it on dry hair whenever you're in a pinch!
Why buy this
Hydrophobically modified cornstarch
Refractive Index Matching Technology
Fixes Greasy Hair
It's one of the most savory dry shampoo formulas on the market. Matte finish hair feels clean and refreshed! The OH BEE HIVE is our best effort in raw, unfiltered style. Product is hydrophobically modified cornstarch which absorbs oil which can make hair look greasy – it promotes transparency and a sheer finish.
10-Batiste Dry Shampoo ORIGINAL Clean & Classic Spray
Removes Oil
Batiste Dry Shampoo is the perfect in-between your hair being dirty and greasy. The product washes away oil and grease from your head, giving you a fresh start again while also having a delightful powdery scent that lasts all day!
Why buy this
Waterless formula absorbs dirt and grease
Removes oils for added texture and volume
Clean and classic fragrance with subtle hints of powder, lavender, and musk
The Batiste Dry Shampoo Original Clean & Classic Spray is an instant hair refresh, a must-have for those with oily hair and busy schedules. The Waterless formula absorbs dirt and grease to instantly revitalize your dull and lifeless locks, plus it removes oils for added texture as part of your style routine.
Choosing the Right Shampoo for You
For Fine Hair – The thing about having fine hair is that you most likely have locks of gorgeousness which can end up looking greasy and limp after a day or two without washing. The solution? Dry shampoo! Be aware though, as some dry shampoos contain ingredients such as talc and alcohols that will weigh your beautiful tresses down. Look for volumizing products with properties like silica or clay to bring life back into those lifeless strands while absorbing oil at the same time; all so they are ready to take on another day in style!
Flat Hair – Texturizing dry shampoos are designed to give your hair structure and make it look more matte without adding grease. They contain a certain type of starch that soaks up excess oil, making the rest of your day much easier! Powder formulas work best when applied sparingly or sprinkled on braid for fullness.
Dry and Damaged Hair – Look out for moisturizing ingredients like Vitamin B12 and proteins that add luster and shine to your otherwise dull or damaged strands. Stay away from talc which will suck the natural oils from your scalp when applied as a powder onto wet hair after washing it with water.
Our Top Recommended Products
1-Suave Refresh and Revive Dry Shampoo
2-Palmolive Naturals Dry Shampoo Fresh & Volume
3-Palmolive Naturals Dry Shampoo Fresh & Fragrant
FAQs
How Often Should I Use Dry Shampoos?
Dry shampoos are great for giving your scalp a break between washes, but you don't want to over do it. Our experts recommend only using them one-to-two times per week and just make sure they're sprayed into the roots of your hair - not on top!
How Do I Use Dry Shampoos?
Here are the steps: shake vigorously, section off hair into 12-inch sections, spray about 6 inches away from roots with nozzle at arms length. Leave it be for about 3 minutes before you massage scalp evenly through fingertips for smooth application without clumps on scalp or hairspray residue left behind! Style as desired when dry - no need to spend time using hot appliances!
This post was brought to you by Kimz House.
Disclaimer: The opinion is solely based on our testing or intensive research with customer feedback around the most popular shopping platform such as Shopee and Lazada. The products/services shown here are available and valid upon the publication date. It may change from time to time. Please email us at [email protected] if there is any discrepancy.