When trying to make bread the initial experience will either result in a success or a flop. Any person that has experimented with making bread usually has a story on how their initial attempt went. Fortunately, today there are a variety of reliable bread makers on the market, which now means you can prepare fresh loaves with confidence.
If you are unsure of what brand to go for. Here is our list of a few of the best bread makers in Malaysia.
1. The Kenwood BM250 Bread Maker
Kenwood has turned the art of bread making into a breeze. You are also able to produce your very own pasta in this nifty machine.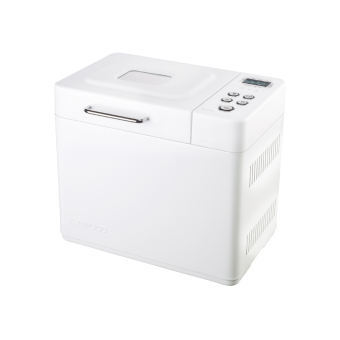 Here are some of the features of the BM250 Bread Maker:
User-friendly
Multi-functional
Jam and pasta setting
Holds a capacity of up to 1 kg
Whether you decide to use the machine to make bread daily, or to make your favourite kinds of pasta and jams, this is the perfect bread maker for you. Another convenient feature includes the ability to pre-set your machine 15 hours in advance to start the process of making bread.
You can order this versatile and reliable Bread Maker right here.
Check The Best Price at Lazada
2. Kenwood BM450 Bread Maker
This is an artisan Bread Maker that offers you a range of options on what type of bread you would like to make along with various program settings.
Features:
15 Standard baking programs
125-gram ingredient dispenser
Non-stick coated kneader and bread pan
58-minute rapid-bake function
This bread maker offers a host of sophisticated features along with an easy way to enjoy fresh bread every day thanks to its user-friendly functions and technology.
Buy your BM450 Kenwood Bread Maker here.
Check The Best Price at Lazada
3. Panasonic SD-P104 Bread Maker
This is an automated bread maker which will turn you into an expert when it comes to baking your own bread. It is very simple to use along with a host of settings to experiment with.
Features:
Temperature sensor
Ingredient dispenser
13 pre-set programs
Auto yeast dispenser
You can make a variety of different breads that contain ingredients such as nuts and raisins. This bread maker is definitely worth the price and offers value for money.
Get your SD-P104 Panasonic Bread Maker here.
Check The Best Price at Lazada
4. Panasonic Bread Maker SD-P2001
This top-rated bread maker has been popular not just in Malaysia and in the larger international community.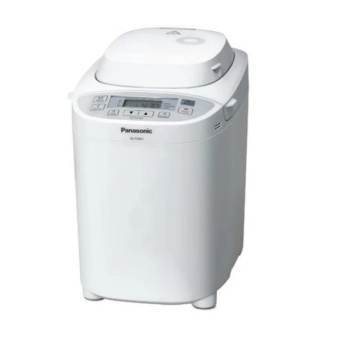 These features make it a powerful bread maker for every home:
yeast dispenser
raisin nut dispenser
diamond fluorine inner pan
13 menus
Two loaf sizes options
You do not just make the bread with this machine, you can also create your favourite desserts and jams.
Get this Panasonic bread maker here.
Check The Best Price at Lazada
5. Philips Bread Maker HD9045 Viva Collection
Looking for convenience and versatility? Well, that is what this bread maker delivers. It comes with pre-set programs, making it easier for any user to create bread, dough, and pasta.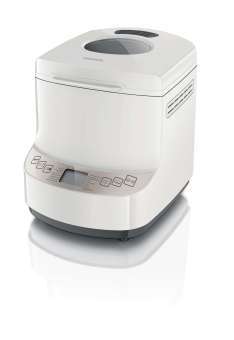 Check out these features:
Bake two sizes of loaf up to large 1kg
'Add' indicator for speciality bread
Up to 13-hour delay timer
Large viewing window
This could easily be a staple in your kitchen. Even non-bakers can easily use this and come up with their unique bread recipe.
This is available for online purchase here in Malaysia.
Check The Best Price at Lazada
Is a bread maker worth the investment?
While a bread maker is not regarded as an essential appliance in the home, owning one can make your life a lot easier.
This is particularly useful for those who live a fast-paced life but still want to have better control of the things they eat, from the regular meals to bread snacks.
Check out our top recommendations for bread makers in Malaysia:
You may also interested in the traditional bread making process