Android fans can now take their entertainment choices to a whole new level with Android TV. AN offshoot of the previously popular Smart TVs, Android TV allows users to enjoy their favorite apps – beyond streaming services through a larger, more high-definition screen.
Android TV, which is the first television operating system by Google android that allows users to stream android applications, play Android games & Android TVapps.
But what's fantastic about Android TV isn't just its ability to run the Android OS and Android apps. It's also because of its huge number of features you can enjoy while streaming your favorite android apps! We'll look at some of these right now:
Convenient access to entertainment
Search for entertainment like never before! Thanks to Android platform integration that incorporates voice search into this Smart TV device, you can easily find any kind of media using your words instead of a convoluted remote control or an intimidating onscreen menu. Most Android TV are already integrated with the same voice control that you use through your phone. In addition, android TV is not limited to controlling your Android TV device. You can also use it to search for Android apps, games, and books from the Playstore. This allows you to enjoy a truly convenient entertainment experience that's almost as easy as using your smartphone!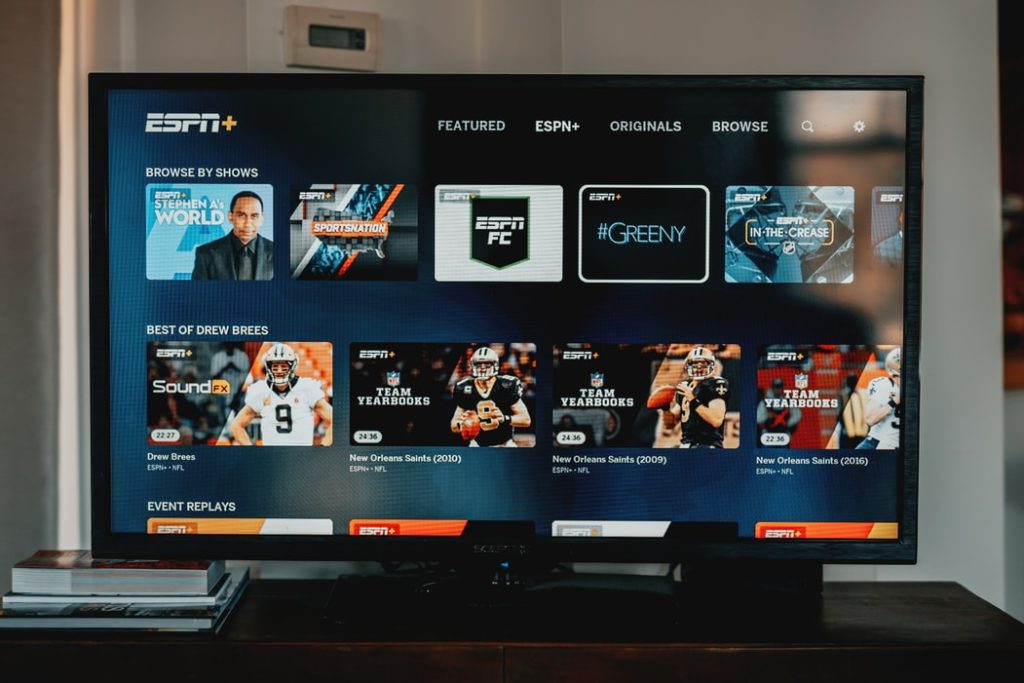 High Definition Gaming
Android gamers will surely love Android TV! Best Android TV gives game lovers an array of options – from traditional board games like Monopoly and Life to action-packed android games like NBA. Gaming is even better in Android TV since most sets already come with a controller just like the ones used by gaming consoles. That way, you get to have the same control over your games without having to spend extra cash on accessories or pesky controllers.
Offline gaming is also possible with your Android TV, so you are guaranteed seamless and limitless access to your favorite games. Updating to the lastest Android games is also possible through your TV.
Chromecast Feature
This Android TV device also comes with the state-of-the-art Chromecast feature, which allows android users to stream their android screens onto a bigger screen. You'll have no problems at all if you're using android TV for work purposes or watching YouTube videos through your Smart TV. Whether it's a mobile version of an android game or just a video that you love, there's nothing like streaming it via Chromecast to make everything better!
How to Choose Android TV?
The price point of the Android TVs are now becoming more consumer-friendly contrary to when this type of innovation was first introduced. So, the only crucial consideration you need to make in choosing an Android TV is your resolution requirement. Check if the product supports 4K resolution and whether or not HDMI 2.0 ports are necessary – these ports allow for faster video streaming via an internet connection. Other than these, all other features like OS and price range should not have significant differences.
What is more crucial though is where you buy your Android TV. Since it has become more accessible, it can be more difficult to filter genuine and great-quality ones, especially online.
You can purchase an Android TV set or Android Box directly from Android Home Theater (they are licensed sales agents). You may also locate Android TV devices on Amazon and eBay, but you should be wary of buying over these sites since they're not authorized resellers of these devices. So make sure you read reviews before you purchase your device.
Specific TV brands like LG and Samsung also have their own operating software that can turn your a regular TV into Smart TV. If you have been using these brands, you won't have a hard time adjusting to these newer OS.
The Nexus Player TV box is another Android device that you will surely enjoy. This particular OS allows users to stream movies and play games with ease. Overall, Android TV devices will be your best investment if you want to bring in more convenience into your home theater setup. The search options integration alone is already enough reason to purchase one today!
Android TVs are almost as good and sometimes better than, their android counterparts. There is no need to get a separate android box when you can play android games using android TV device through your Smart TV. And if you're on the lookout for a nice purchase to make this year – then an Android TV set is worth considering! These devices really bring out your entertainment value and will surely bring more convenience in days ahead.